Apartment Electricity
Find the right apartment electricity plan and enroll online in 5 minutes.
Before you move in, make sure you have an electricity account number. You won't be allowed to move into your apartment complex until you set up electric service in your name.
You're busy, we know. Finding an electricity plan that's affordable can be difficult and time-consuming.
Get proof of service instantly. As soon as you enroll in a new electricity plan on ComparePower, we'll provide you with your new account number.
Send the leasing office your account number and you'll be ready to move in.
With ComparePower, you can find an electricity plan for your apartment and sign up in five minutes, confident you've made the right choice.
Want to save on your electric bill?
The average residential price for electricity in Texas is $0.12 per kilowatt-hour (kWh).
Prices are on the rise in Texas…
Lock in a fixed-rate energy plan to avoid surprises on your bill ⤵️

Moving into my first apartment this weekend after graduating college. ComparePower made it SO easy to compare rates, plans and usage with the plans I will be using. Will be recommending to friends! Thanks!

Caroline P (TX, United States)
Get proof of service and a great deal for your apartment.
Any product or company names, marks, or logos shown on this page are the property of their respective owners. ComparePower is an independent marketplace offering free electricity pricing comparisons for consumers.
Apartment electricity costs
What does electricity cost for an apartment in Texas?
The energy usage of apartments is less than that of a typical house, so it is best to choose a plan that is ideal for lower energy usage.
Based on an average Texas electricity price of $0.12 per kilowatt-hour, here are some estimates of how much electricity could cost for a typical studio, one-bedroom, two-bedroom, or three-bedroom apartment.
Studio or small one-bedroom apartment ~ $37.68 to $62.80
A studio or a small 1-bedroom apartment uses anywhere from 300 to 500 kWh per month. Multiplying this figure by the average rate means you will pay $37.68 for 300kWh and $62.80 for 500kWh of monthly usage.
Large one-bedroom or two-bedroom apartment ~ $125.60
Typical usage for a larger 1-bedroom or a 2-bedroom apartment is around 1,000 kWh per month. Multiplying this usage with the average rate will cost $125.60
Three-bedroom or larger apartment ~ $188.4 to $251.20
An apartment with 3 bedrooms typically uses 1500 to 2,000 kWh per month or more. If we multiply the usage by the average rate, it will cost between $188.4 for 1500kWh to $251.20 for 2000kWh of monthly energy usage.
Electricity rates on ComparePower are consistently lower than the state average by as much as depending on the time of year making it easy to get a deal whatever your apartment size. 
Moving in? Schedule service when you need it and get proof of service instantly.
Switching providers? Save money with your apartment's annual usage history.
Get started now with just your zip code.
How many kWh does an apartment use?
Apartments usually use 500-1000 kWh of electricity per month. Larger apartments in Texas may consume 2000 kWh or more, especially during the winter or summer months. Find the best energy plans and rates for your apartment size on ComparePower.
You have a choice of electric providers. Don't let your new apartment complex dictate which one you should use.
Choosing an electric provider recommended by your leasing office may result in you paying more for your energy. In Texas, you are free to choose your apartment's electricity provider. We'll help you find the right plan for you.
It doesn't matter if you're in the process of moving into a new apartment and need to start electricity service or if you are switching electricity providers to save money, we'll help you find the best electricity plan with a low rate tailored to your unique energy needs.
Compare apartment energy plans, electric rates, and features.
Choose the best plan, price, and features for your apartment.
Enroll or switch electricity providers in minutes.
Get proof of service on the same day.
Save money on your electric bill month after month.
No-deposit options are always available.
Search your service area and quickly find the best electricity plan for your apartment.
I didn't THINK shopping and comparing prices for electricity could be this quick and easy. As a new, young adult paving her way through a scary world of intimidating contracts and hidden/heavy fees, this site made finding a company that was right for me was clear and concise. Best feature is its budget-friendliness by completing searches down to my exact monthly wattage use. Thanks Compare Power! 😭

Tris (TX, United States)
Get cheap apartment electricity
In 10 minutes, you'll find the lowest cost plan for your apartment and have proof of electric service for your landlord.
Did you know there are over 60 electric retail providers competing for your business?
Your new apartment complex might recommend a single preferred electricity provider. Apartment complexes have agreements with Texas energy providers that allow them to keep the power on between residents.
When a resident moves out and discontinues service, the agreement allows for the automatic transfer of electric service into the management company's name, ensuring units are ready for showing to potential new residents.
Agreements between electric retailers and apartment complexes do not preclude residents from choosing any electricity provider in the state as their preferred provider.
ComparePower lets you shop the rates of multiple providers so that you can make the best choice for your household needs.
With so many electricity companies and plans, how do you know which plan is the right one for your apartment?
Know your usage for the best rate.
The prices and energy costs of electricity plans in Texas can vary based on your monthly usage, so knowing and shopping by how much energy you use each month will help you determine the best price point for your home.
Compare energy rates in your area and get a low electric rate instantly.
My husband and I recently secured power for our new apartment. The process was so easy and being able to compare rates with easy access to the "deal details" was why we selected our provider from Compare Power.

Trish B. (TX, United States)
No Deposit lights
ComparePower always has a no-deposit option for you.
Some providers on ComparePower may not require a deposit at all, so just select your plan of choice and place an order. If you're asked for a deposit, we will instantly check with all other providers to see if any deposit is required.
One order is all it takes to see your deposit requirements for all the providers. This can save you a lot of time and frustration.
Check all providers at once without calling around or spending hours searching the web for a no deposit plan.
Switch electricity providers & save
Enter your zip code to view competing energy plans and electricity rates in your area.
Compare the rates of electric companies at 500 or 1000 kWh, depending on your apartment size.
Enroll for your best deal, online and instantly, and have proof of service ready for your leasing office.
Switching electric providers for your Texas apartment is quick and easy!
If you are already in a contract with an electric supplier make sure to review the terms and pay close attention to the expiration date to ensure there are not any penalties associated with terminating your contract early. Contact your electricity provider if you are uncertain.
Once you enroll in a new electricity plan on ComparePower, your new electricity provider will notify your transmission and distribution utility company of the change.
The switch only takes minutes and you could realize savings in the first month.
No matter whom you buy your power from, the reliability and quality of your service will not change.
The power lines that run down your street and into your home will still be operated by your utility company, and the rates for the delivery portion of your service will still be regulated by the Public Utility Commission of Texas.
Only companies that are licensed by the Public Utility Commission of Texas are allowed to sell electricity to consumers.
If you're switching providers take a look at your electricity bill or log into your online account manager to obtain your electricity usage month by month for the past year.
Plug your usage into our historical usage calculator, which will instantly find the best plan for your custom usage profile.
This short 2-minute video will show you how to find your best plan on ComparePower.
Ready to shop electric plans and find a low rate for your apartment?
Moving into an apartment
Moving into a new apartment in Texas and don't know your usage?
If you're moving into a new apartment home try estimating your anticipated usage with this online calculator. Once you live in the home for a year and know your actual usage you can come back and shop for a more custom plan.
Apartment electricity rates
These live rates for Oncor Electric Delivery service area were updated on . Pricing shown is based on an exact usage of 500 kWh.
Instantly compare Texas apartment electricity plans.
Why Choose ComparePower
Convenience
Finding and comparing electric companies and their plans can be frustrating and time-consuming. ComparePower makes it easier to find the best electricity plan at the best price in your area.
Choice
We provide you with up-to-date information to help you make an informed decision on your own. Plans are ranked from the lowest to the highest rate so you can quickly find the best price for your home.
Peace of Mind
When multiple companies compete for your business you are well-positioned to find the best offer for you. The rate you see on ComparePower is all-inclusive so you can compare plans side by side without having to worry about additional charges or fees for a true apples-to-apples comparison.
Instantly compare power plans for your apartment.
Apartment electricity plans
Fixed-rate plans
Get price certainty by locking in a price for an agreed-upon term, like 12 or 24 months. This is great if prices are low and you want to budget out your usage each month.
A fixed-rate energy plan provides stability, especially when you are on a budget. An additional benefit of a fixed rate is protection from extreme weather temperatures.
Early termination fees may apply to fixed-rate plans with long-term contracts. Be sure to read the terms of your contract carefully so you understand everything that is associated with a long-term contract.
Green energy for apartments
Find a green energy plan that is great for the environment, your apartment, and your wallet.
Moving Soon?
Moving out before your contract expires? Don't worry if you're moving out of your apartment before your contract ends. In Texas, you can cancel an electricity agreement when moving out of your residence. Therefore, choose any term that works best for your household needs.
Variable-rate plans
Variable-rate plans do not carry early termination fees, therefore, you are free to switch to any supplier at any time without penalty.
However, with freedom comes the uncertainty of future market and weather conditions. Extreme temperatures, hot or cold, can dramatically affect wholesale electricity prices, which will affect the price that you are paying for electricity.
If you are in need of short-term or temporary power, go with a month-to-month or prepaid electricity plan.
Instantly compare competing Texas electric providers and energy plans.
Best apartment electric companies
Are you trying to find an electricity company for your Texas apartment?
You can sign up for service with great electricity providers offering low electricity rates in Texas.
To sign up, learn more, or view current rates, click on the company of your choosing.
Apartment electricity by zip code
Find cheap electricity rates by zip code. Click on your zip code below to find competitive rates in your area.
Popular ZIP codes:
75001 75002 75006 75007 75009 75010 75011 75013 75015 75019 75020 75021 75022 75023 75024 75025 75028 75032 75033 75034 75035 75038 75039 75040 75041 75042 75043 75044 75046 75048 75050 75051 75052 75054 75056 75057 75058 75060 75061 75062 75063 75065 75067 75068 75069 75070 75071 75074 75075 75076 75077 75078 75080 75081 75082 75083 75087 75088 75089 75090 75092 75093 75094 75098 75101 75102 75103 75104 75109 75110 75114 75115 75116 75117 75119 75124 75125 75126 75127 75132 75134 75135 75137 75138 75140 75141 75142 75143 75144 75146 75147 75148 75149 75150 75151 75152 75153 75154 75155 75156
Enter your zip code below to enroll for a low rate instantly
Electricity rates near you
Find a low electricity rate in your city or search with your zip code.
Shop apartment electricity rates with your zip code.
ComparePower Texas
Energy Savings Articles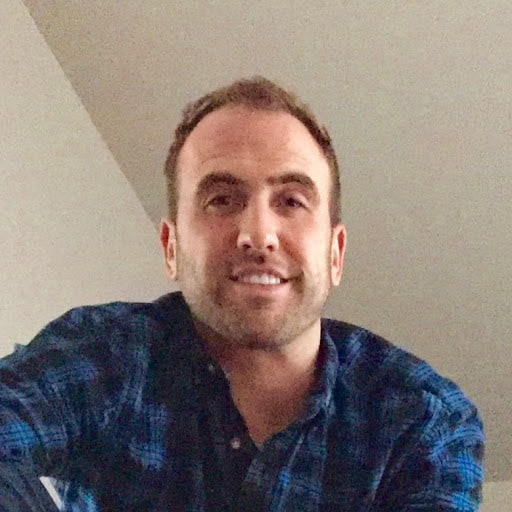 Author: Brad Gregory
Serving Texans with the right energy choices for their home or business for over a decade.
⚡️ Find me on LinkedIn