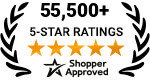 Any product or company names, marks, or logos shown on this page are the property of their respective owners. ComparePower is an unaffiliated, independent marketplace. Get unbiased, accurate information backed by our commitment to editorial integrity.
Are you tired of being surprised by your electricity bill every month?
Do you wish you could understand what all those charges mean? You're not alone, and we're here to help.
In this guide, we'll explain how to read your electricity bill, the energy and utility charges, and more.
By the end, you'll have a clear understanding of your electricity bill and be able to make informed decisions about your energy consumption.
TL;DR: Your bill is broken down into energy and Transmission and Distribution Utility (TDU) charges. Check for plan, usage, and TDU fee changes if you're stuck with a surprisingly high bill.
Unraveling Bill Mysteries
Your electricity bill can be confusing, especially if it's higher than expected.
Here's how to read your electric bill and find out what's causing those spikes:
Average kWh: Compare your usage to previous months to identify seasonal changes.
Energy Charge: Understand how rates can change based on your usage.
TDU Charge: Check for regulatory changes that might affect your bill.
Plan Changes: Look for unexpected changes in your plan that might increase costs.
How to Read Your Electricity Bill
Your electricity bill is broken down into five main sections:
Account Information: Key details like your account number and ESI ID.
Bill Summary: An overview of current charges, including energy cost, supply fees, and taxes.
Energy Consumption: A comparison of current and previous month's usage in kilowatt-hours (kWh).
Charges Breakdown: Detailed information on delivery and energy charges.
Electricity FAQs: Common questions about electricity billing in Texas.
Sample Electricity Bill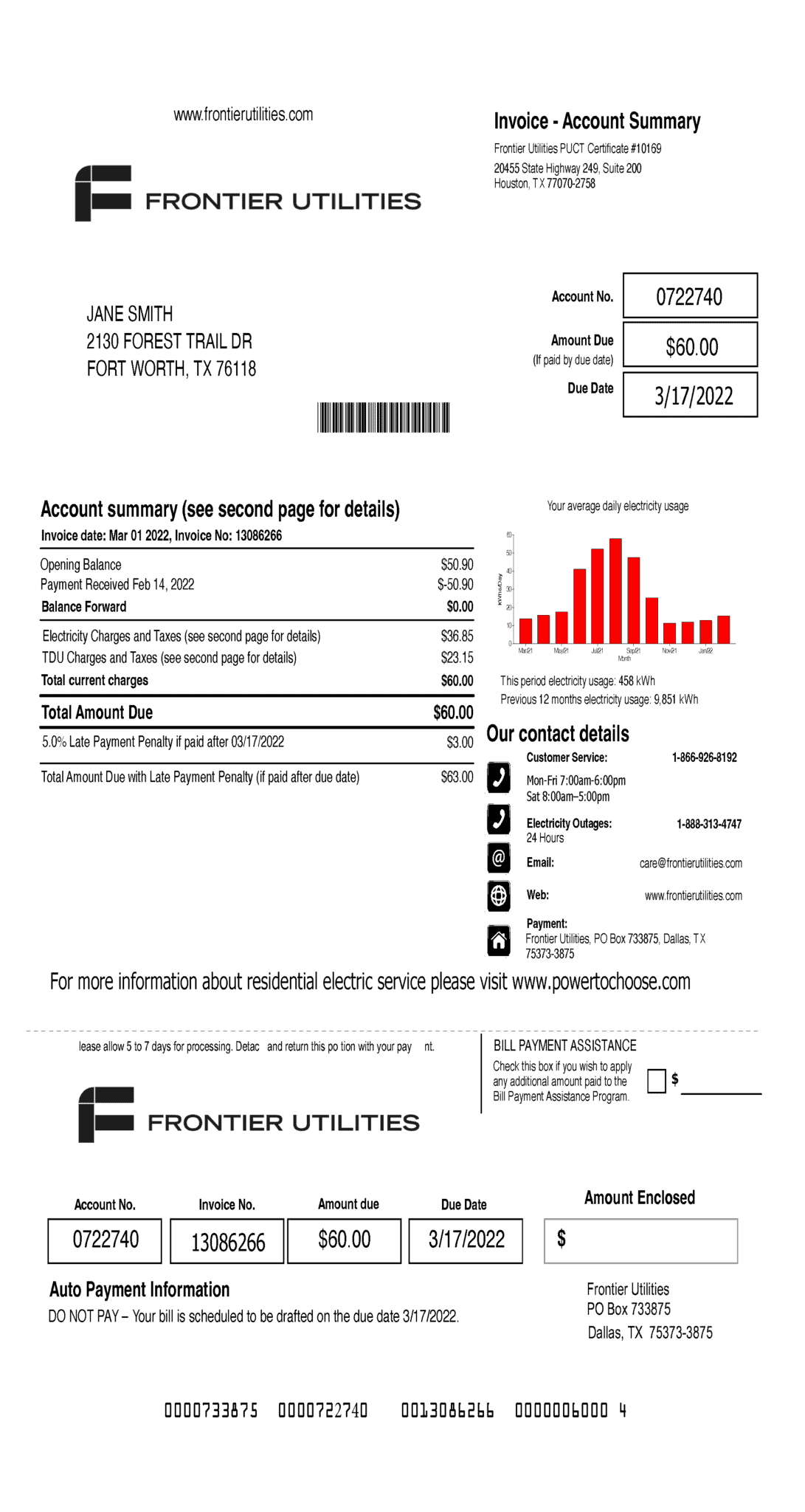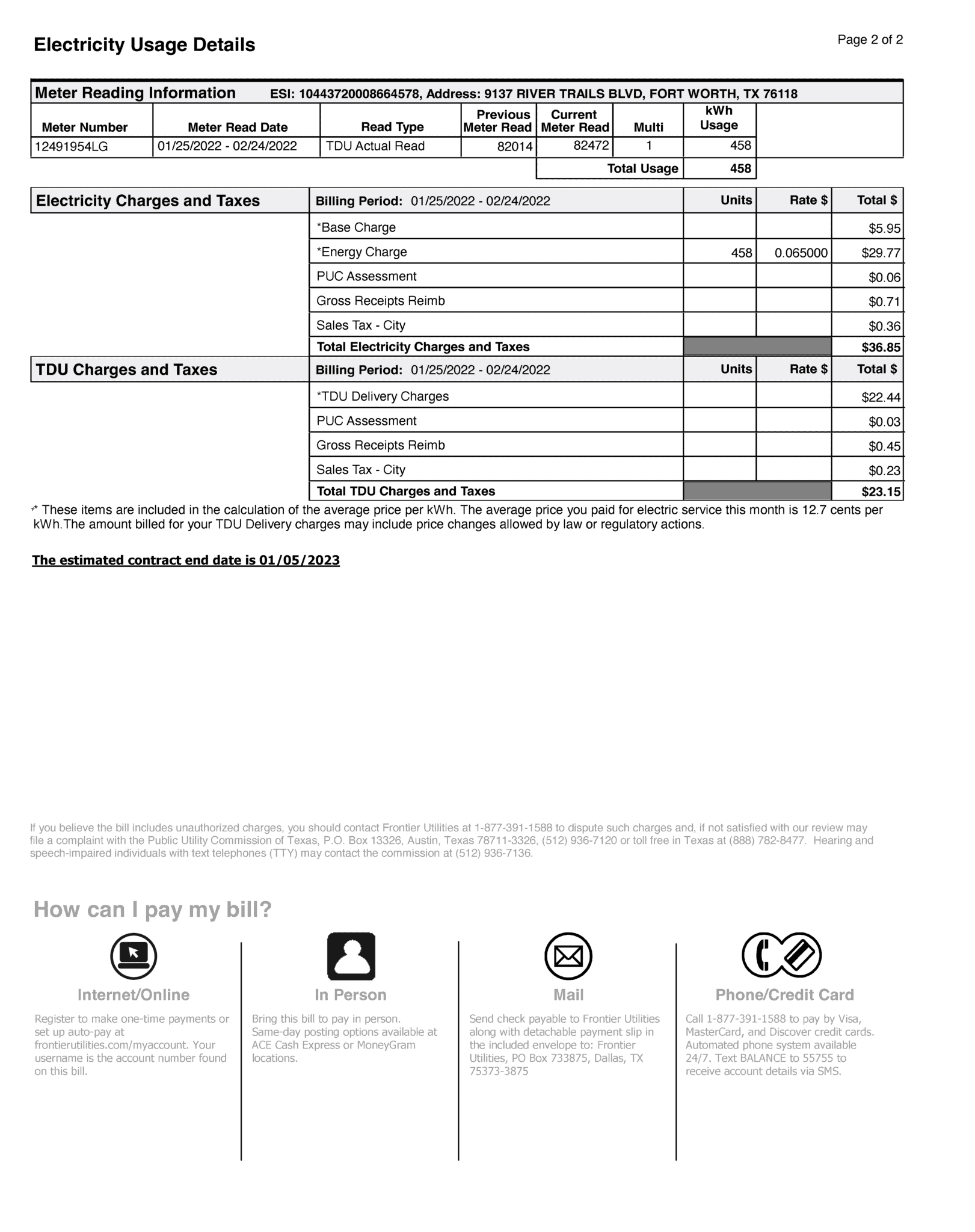 ComparePower: Your Electricity Solution
All-Inclusive Pricing: Get accurate pricing that includes all charges you'll see on your bill.
Easy Comparison: Compare rates and save money on your next power bill.
Energy-Saving Options: Learn how to avoid high electricity bills and find the best electricity rate per kWh.
Addressing Your Concerns
Worried about high bills? ComparePower helps you find inconsistencies and avoid overcharges.
Confused about charges? We provide a clear breakdown of utility charges on your electric bill.
Looking for a better plan? ComparePower helps you find the best energy-saving plans.
Don't Miss Out
Without ComparePower, you might end up paying more than you need to.
You could miss out on understanding your electricity bill, leading to unexpected costs and less control over your energy consumption.
Take Action Now
Understanding your electric bill in Texas doesn't have to be a daunting task.
From electric bill breakdowns to energy-saving options, we're here to guide you every step of the way.
Choose ComparePower today and take the confusion out of your electricity bill. Your path to understanding starts here.
Electricity Bill FAQs
How is electricity billed in Texas?
In Texas, electricity consumers are billed by their electricity providers. Customers are charged for both the electricity used (energy charge) and the electricity (utility charge) delivery.
How do I read my electric bill?
You need to check the total usage and then the breakdown of the costs being charged. We'll show you how to calculate the prices you paid and verify if they're correct.
Is the bill provided by the utility or provider?
In deregulated areas of Texas, the bill for your energy usage is provided by the energy company you have chosen.
Texas has a deregulated energy market, which means you have the power to choose your energy supplier based on your preferences and budget.
The utility company in Texas is responsible for the physical delivery of electricity to your home or business via wires and poles. Utility charges are passed through on your energy bill.
Utility charges cover the cost of delivering electricity or gas to your home or business and maintaining the energy infrastructure.
On your bill, you will typically see utility charges itemized separately from the energy supply charges.
Do you have questions or need help choosing the right energy plan?
Our team of local energy experts is here to help! Give us a call at 855-441-3030, Monday to Friday from 9 am to 4 pm.