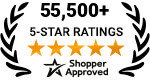 Any product or company names, marks, or logos shown on this page are the property of their respective owners. ComparePower is an unaffiliated, independent marketplace. Get unbiased, accurate information backed by our commitment to editorial integrity.
Are you staring at an electricity contract renewal offer in Texas and wondering if it's time to switch companies?
You're not alone. Many Texans grapple with this decision every year.
But here's the good news: we've got your back.
In this comprehensive guide, we promise to answer all your questions about switching electricity companies, offer you quick and easy answers, and show you how to do it effortlessly using ComparePower.
TL;DR: This guide simplifies electricity contract renewals in Texas. With ComparePower, you can understand your contract's end date, identify the best time for renewal, and switch providers easily.
Is It Time to Switch Electricity Companies?
When your electricity contract in Texas nears its end, you're faced with a decision: should you stick with your current provider or switch to a new one? This decision can be daunting, especially with the multitude of electricity companies in Texas to choose from.
Consider the service you've received, the cost of your current plan, and whether you're satisfied with your current provider. If you're unhappy or you find a better deal elsewhere, it might be time to switch.
Understanding Your Electricity Contract End Date
In Texas, your electricity provider will send you a notice when your contract is about to expire.
This is your cue to take action. Ignoring this notice could mean being switched to a variable rate plan, which could be more expensive.
Knowing your electricity contract end date is the first step in taking control of your energy costs.
If you're unsure when your contract ends, check your account online or call your provider.
They're required to provide this information to you. Keep track of this date so you can start shopping for new plans in advance.
When is the Best Time to Renew Electricity Contracts?
The best time to renew your electricity contract in Texas is up to 14 days before it ends.
This gives you a two-week window to lock in a new rate if you find a better deal elsewhere. And with ComparePower, finding that deal is easier than ever.
Electricity rates fluctuate throughout the year based on demand.
Typically, rates are lower during seasons when demand is low, such as spring and fall. Keep this in mind when shopping for new plans.
How to Compare Renewal Offers
First, find your historical usage history.  You can access your historical usage by logging into your provider's account dashboard.
Ideally, you should get at least 12 months of usage or as many months as you have.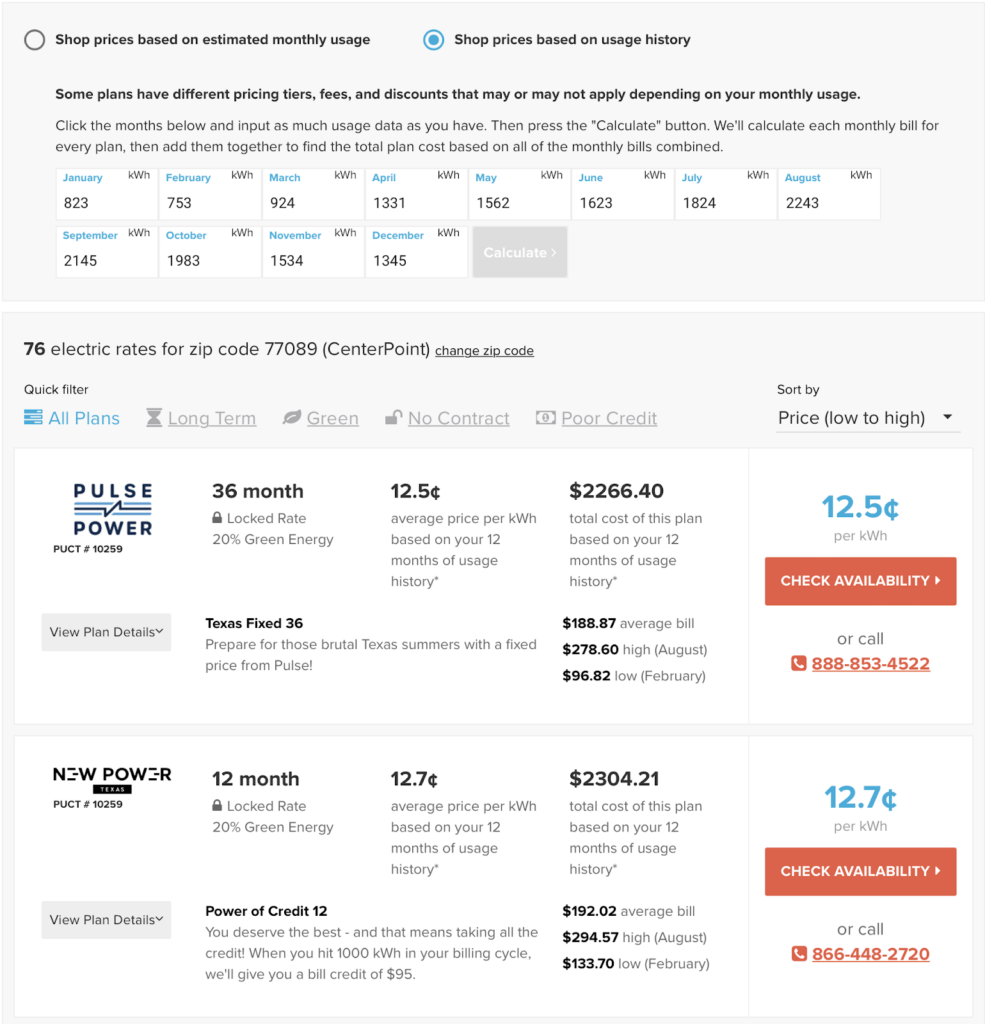 Now you can review the total annual cost of the plans on the ComparePower marketplace based on your home's historical usage profile. 
This is how much you will pay for your electricity for an entire year of usage if you choose any of the plans on ComparePower.
Compare your past bills with the estimates you find to see what your best electricity plan is.
You should switch if the total annual cost you paid your provider exceeds the lowest cost plan on ComparePower.
Not ready to compare options? Schedule a reminder here and we'll let you know when it's time to shop and switch.
The ComparePower Advantage
ComparePower is your trusted partner in navigating the Texas electricity market. We offer a comprehensive platform where you can compare rates from different electricity companies in Texas, helping you find the best deal based on your usage and preferences.
Our platform is easy to use and provides all the information you need in one place. You can see the rates, contract lengths, and customer reviews for various plans, helping you make an informed decision.
12-Month Energy Plans and More
Whether you're looking for 12-month electricity plans, 24-month plans, or no contract electricity, ComparePower has got you covered. We provide a wide range of options to suit your specific needs.
12-month plans are great for those who want stability in their electricity costs for a full year. 24-month plans offer the same stability for a longer period. No contract plans offer flexibility, allowing you to switch plans or providers without penalty.
Making the Switch
If you're switching providers for the first time, don't worry. The process is straightforward.
After you choose a new plan, your new provider will handle the switch. There's no interruption in service, and you don't need to contact your old provider.
Don't let your electricity contract renewal catch you off guard. Start comparing plans today and take control of your energy costs.
Planning ahead is key. Start shopping for new plans as soon as you receive your contract expiration notice. If you find a better deal, don't hesitate to switch. If you're happy with your current provider, try negotiating a better rate.
Your Next Steps
Ready to take control of your electricity contract renewal? Here's what you need to do:
Enter your zip code: This allows us to provide you with accurate rates for your specific area.
Compare plans: We provide detailed information about each plan, including the contract length, rate, and any additional fees.
Choose your plan: Once you've found a plan that fits your needs, you can sign up right on our website.
Start saving: Enjoy the peace of mind that comes with knowing you've made a smart decision for your electricity needs.
Ready to save time and money on your electricity bill?
Frequently Asked Questions
Do you have questions or need help choosing the right energy plan?
Our team of local energy experts is here to help! Give us a call at 855-441-3030, Monday to Friday from 9 am to 4 pm.