Your insider's guide to finding the best electricity rates and energy plans in Laredo, Texas
Are you a long-time resident, new in town, or do you own a business in Laredo, Texas? This energy rate guide will assist you in finding the perfect electricity plan to fit your circumstances.
You can benefit from this guide if you:
Are new to Laredo and are seeking:

The lowest rates for electricity

The fastest and easiest way to acquire the best rate

A current Laredo resident looking to switch providers because:

You want to lower your energy bill

You are unhappy with the service you are receiving with your current provider

Have a deposit request from a service provider and want to shop around for cheaper options

Own a business and are seeking to save money by locating a better rate
Time to read: about 7 min
Sections in this guide:
Click on a section to jump directly to it:
Laredo Electricity Rates Table
As a Laredo resident, you have the power to choose your electric service provider.
Since 2009, ComparePower has continuously served Laredo residents in acquiring the best energy plan their circumstances.
These official rates are the same rates you receive when contacting individual energy companies over the phone or via their websites.  
ComparePower gives you a chart to compare all electric service provider rates throughout Laredo so that you can choose which provider is best for your home or business.
This free service continuously assists Texas consumers to avoid hidden charges and advertising gimmicks by providing an easy-to-use comparison tool.  Many users enjoy not having to call several providers or jumping from website to website.
95 Laredo Electric Rates
These live rates for AEP Central service area were updated on . Pricing shown is based on an exact usage of 1000 kWh.
Instantly compare competing Laredo electricity companies
Electricity Price Trends in Laredo
You have a choice of electric service provider because electricity is deregulated in Laredo. Deregulation breaks up monopolies that formerly arose in the retail electric provider industry.
Since the deregulation of the electricity supply in Texas, the majority of the state enjoys having a wide variety of companies providing electric service.
The chief advantage of deregulation is an open competition among electric service providers.  Consumers benefit from this competition because cheaper rates become available.
Currently, there are over 100 electric service providers in Laredo.  Each provider features dozens of electric plans and promotions.
Using ComparePower's rate comparison tool, you can lower your energy bill today!
Average Electricity Rates in Laredo, Texas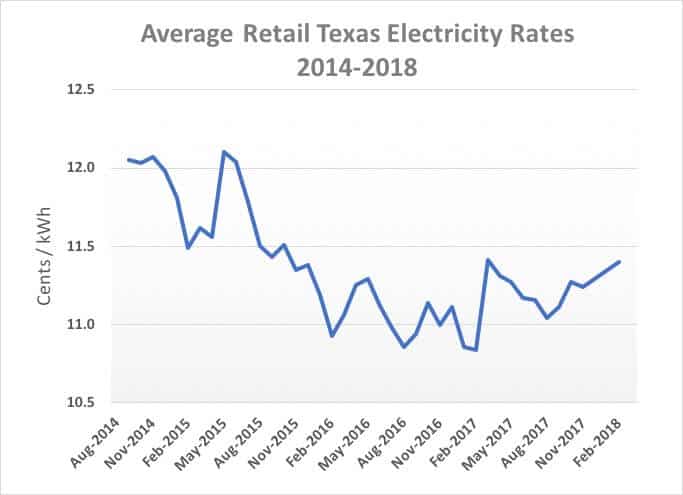 This chart is compiled using data from the U.S. Energy Information Administration (EIA.GOV).
The average price for electricity in Texas in 2017 was 11.4 cents per kilowatt-hour (kWh).
There are fixed-rate plans for Laredo residents on ComparePower with rates as low as $0.11.
Enter your zip code to compare Laredo energy plans and rates
How to find the best energy plan in Laredo
#1 Rule: Know Your Usage!
Are you looking for the best energy plan in Laredo? If so, try the following steps:
Know your average usage by looking at your previous bills
If you are at a new location, make an educated guess on your usage by considering the size of your home and your usage needs
Once you have a range of your usage in mind, you'll be in the best position to shop for the best rate. Why?
Most service providers advertise their rates by kilowatt hour (kWh).  However, the kWh rate always corresponds to an expected usage.  If the expected usage is not met within a given month, it is likely that you will pay a different rate.
One prominent feature of the ComparePower tool is the Help Me Choose tool.  It allows you to avoid rates that do not apply to your usage needs, by only showing the rates that match your usage.
This tool has helped thousands of Laredo residents to find the rates they want quickly.  Of course, if you wish to look at all rates with the tool you may.
Having a clearer understanding of your usage will empower you to be able to make wiser decisions about your electricity rates.
Use ComparePower to find the best energy plan for your specific usage.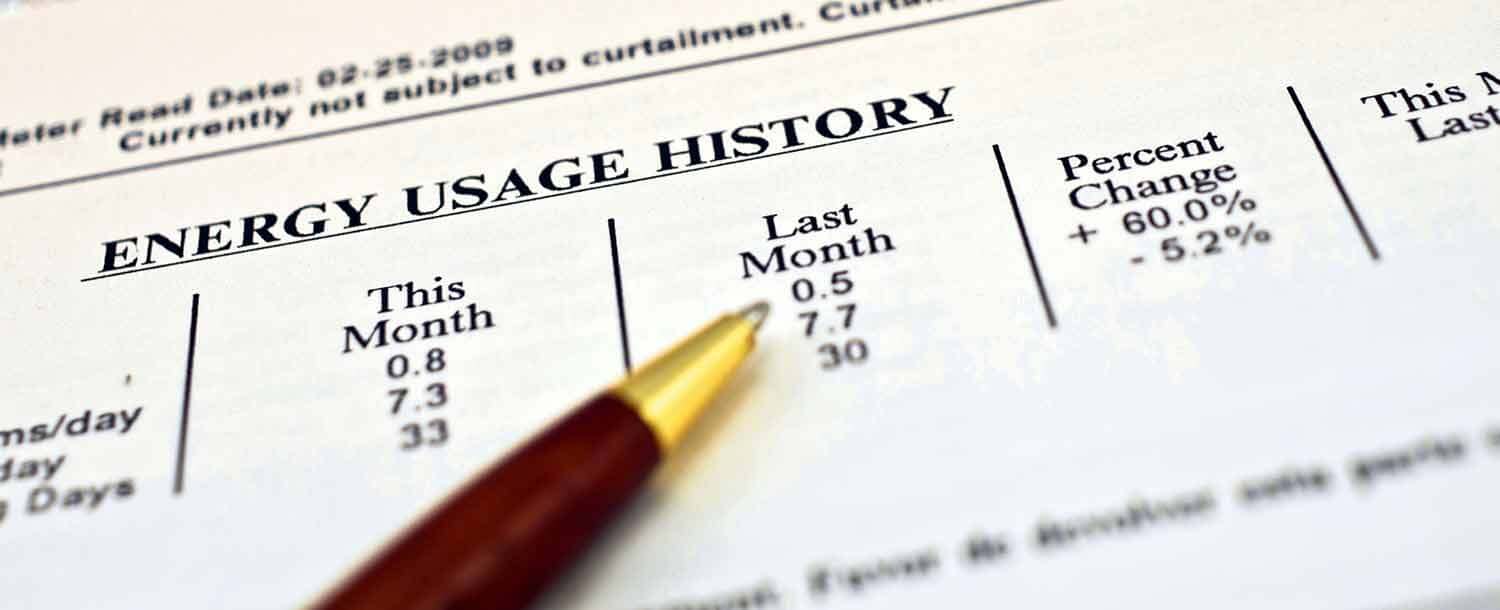 If you don't know your usage, estimate
We understand that not every homeowner will be able to figure out their average monthly electricity usage. If this is the case, do your best to estimate what you think your usage might be.
It is always best to have an accurate number for your average monthly usage, but an estimated number is better than not having any number at all. Without having an idea of your monthly usage, you may end up choosing an electricity provider offering a plan for a specific usage that you don't consume.
Moving to Laredo: Setting up Electricity
Laredo rests on the Rio Grande and has beautiful country views.  Washington's Birthday Celebration, which is held during the latter part of January and the majority of February, attracts hundreds of thousands of tourists into the city of Laredo.
With a 2017 population of 357,156 people, the city has a total area of 102.6 square miles and has a high walking score via Walk Score™.
Wildlife game abounds in South Texas, so Laredo is a popular destination for hunters and fishermen. Birders can spot the Great Kiskadee, White-tipped Dove, Green Jay, Scrub Jay, Red-billed Pigeon, Audubon's Oriole and possibly the White-Collared Seedeater in the region.
Other places you can explore or visit include:
Lake Casa Blanca International Park, situated at 5102 Bob Bullock Loop. Activities include picnic areas, fishing, and camping
The Republic of the Rio Grande Museum, located at 1005 Zaragoza St, Laredo
Alamo Drafthouse, situated at 11210 East Point Dr. This theatre is part of a well-known movie theater/restaurant chain based in Austin.
If you are new to Laredo, this section will help you answer questions that newcomers typically ask.  Such questions include:
What documentation is required to establish new electrical service?
What are your energy choices in Laredo?
Why does your home's size affect your rate?
Why is it best to compare your energy costs based on monthly usage versus the advertised kilowatt per hour (kWh)?
Establishing Your Electrical Service
Most electric service providers will require some form of identification to validate who you are.  Typically, the forms of ID that are acceptable include:
Current state driver's license/state ID card
Passport
Military ID
Social Security card
Alien registration card
Your Laredo Home & Your Electric Rate
When you move to your new home, you will greatly benefit by acquiring a report of the previous year of energy usage.
Taking the time to acquire this information will make it much easier to get the best energy rate when you begin your search.
ComparePower tools do all of the calculations necessary to identify the best electrical plan based upon your home's usage pattern.
Note: If you are having difficulty locating the previous 12-months of usage, it is best to estimate your usage.  The "Help Me Choose" option within the ComparePower tool will help you to find the best rates when you are using an estimated usage.
Ready to get started? Enter your zip code below, and we'll guide you to the best energy plan for your new home.
Switching electricity companies in Laredo
It is not a bad idea to switch, especially when there are better rates available. Since rates and promotions change continuously, it only makes sense to shop for lower rates occasionally.
Additionally, it is vital to understand that once your current electrical contract expires, that the rate will increase if you do not enroll in a better one.
Before you renew, the best practice is to compare competing rates.
Switching is not complicated:
It is not necessary to call your current electricity provider
A home visit is not needed to make the switch
You will not have a power disruption
The switch is made in a few minutes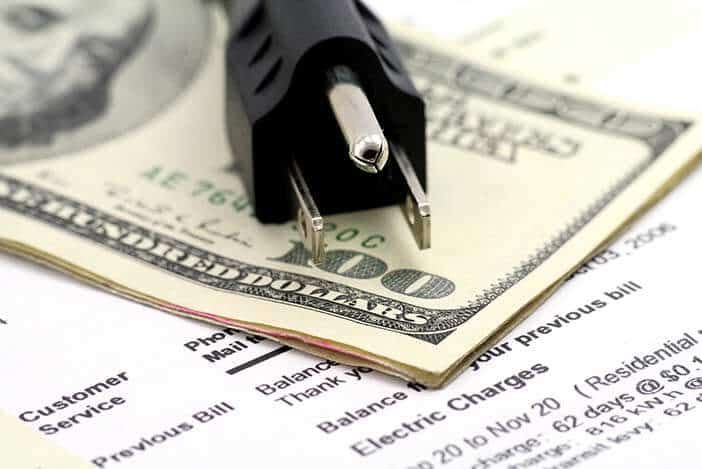 When you change service provider, you do not need to contact your previous provider.  The new provider will handle everything needed to transfer your service completely.
You will never experience a loss of power during your transfer from one service provider to another.  Every service provider uses the same wiring and electrical poles, so there is no change in reliability.
You can choose any date within 14 days early of your contract expiration without an "early termination penalty." That's Texas Law.
What can I do if I'm on a long-term contract?
Even if you are in a contract, you can set up a new plan to change providers.  Most providers allow you to do this 60 days before your existing contract ends.
In some cases, it may be that breaking a contract and switching to a new provider will still result in savings.
If you are wondering if you fall into this category and want to check, email CompareEnergy with your last energy bill.  Representatives will contact you with the best options at your disposal.
Knowing your usage numbers will help you get the best price.
Remember the best strategy to lower your energy rates is to find out annual usage.
You can get your annual usage from your current energy provider or check online with Smart Meter Texas.
Ready to find the best plan for your household's usage? Enter your zip code to get started:
Laredo Energy Companies
There are a lot of great energy companies to choose from in the Laredo area.
These include TXU Energy, Reliant, Direct Energy and more.
You can click on the companies to learn more about them, compare their rates and even sign up with them!
No-Deposit Electricity Plans in Laredo
Are you looking for an energy plan which doesn't require a deposit?  Have you contacted an energy provider who is asking you for a deposit before your service can begin?
ComparePower will help to locate plans that require no deposit.
By using our tool and selecting the option for "no-deposit" plans, you'll see a listing of providers who offer $0 deposits.
Get your lights turned on the same day with No Deposit. Enter your zip code to get started: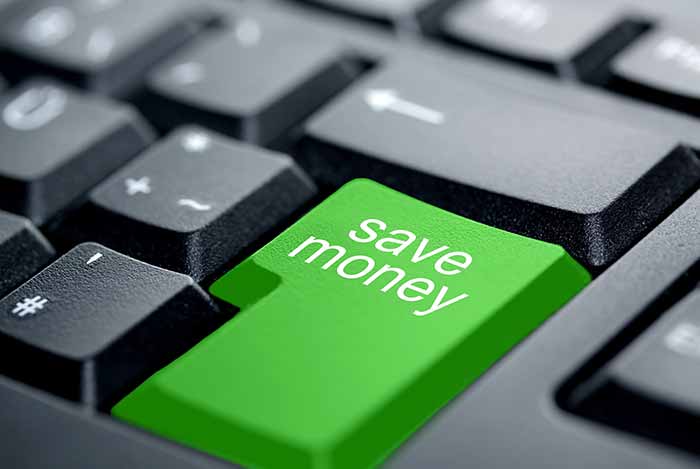 Deposit Waivers
You may be eligible to have the deposit waived if you meet one of the following criteria.
A residential customer or applicant may be deemed as having established satisfactory credit if:
The customer has been a customer of any REP or an electric utility within the two years prior to the request for electric service; is not delinquent in payment of any such electric service account, and during the last 12 consecutive months of service was not late in paying a bill more than once.
The customer or applicant possesses a satisfactory credit rating obtained through a consumer reporting agency, as defined by the Federal Trade Commission.
The customer or applicant is 65 years of age or older and the customer is not currently delinquent in payment of any electric service account.
The customer or applicant has been determined to be a victim of family violence.
The customer is medically indigent.
The requirements above are directly from the Texas Public Utility Commission §25.478 – Credit Requirements and Deposits.
Note: If any of the above situations pertain to you, you must first complete your energy plan order on ComparePower before obtaining a waiver for your deposit.
Once this process is complete, you'll get an email with instructions and contact information for your new energy provider.
Important: Once completed, you can send your waiver to your energy company via phone, email or fax. The waiver should not be sent to ComparePower.
Once the company receives your documentation, they will let you know they sent in a request for your service to begin.
Your electricity provider will not begin service until you have meant your deposit requirement (whether that is a waiver or a payment).
If you have any other questions concerning your deposit, please do not hesitate to contact us. One of our team members will get back to you to address any concerns you may have.
Laredo Business Electricity Plans
If you have a business in Laredo, you will likely want to have the best rate for your energy consumption.
Laredo is home to a number of small and large businesses within a wide range of industries. The interaction between businesses is strong and forms a healthy commercial sector in Laredo.
Well-known companies and organizations already feel at home in Laredo. Companies like IIVC Inc, Kongsberg Automotive, Foodtek and Sunguard Sunscreens have a strong presence and support several smaller businesses.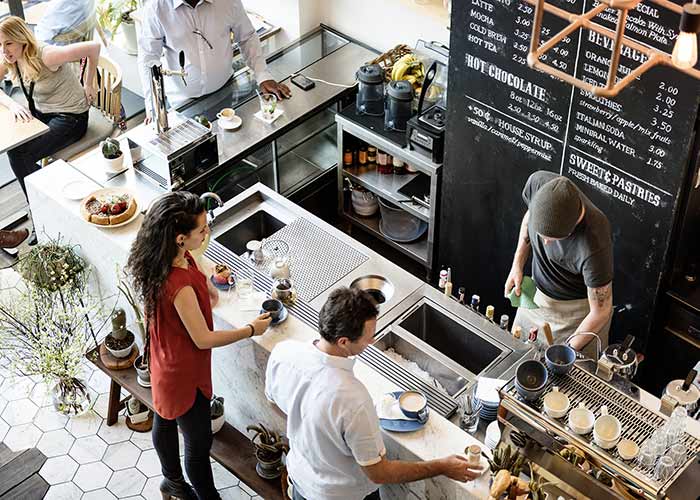 ComparePower acquires lower energy rate for businesses.
Most energy companies prefer not to sell directly to a business without a commercial energy broker being involved.
What ComparePower bridges the gap between your business and the energy companies by bringing in several energy companies to compete for your business in a sealed bid process.
You simply submit your information and electric service providers will forward their bids. Afterward, you choose the best rate for your business.
We know as a business owner, you may not have time to shop around to find the best rates. Compare Power makes it easy.
Because energy at scale is our main focus, we may be able to find you better rates than you are able to find on your own.
Also, we realize that a lot of energy companies will not sell directly to a business without the help of a commercial energy broker.
With Compare Power, a commercial energy broker is not necessary. We invite companies to compete for your business in a sealed bid process.
All you have to do is submit your information and we can begin the bidding process for you. Once this is done, all you have to do is select the best rate. The process is simple and easy.
Click here to get competing quotes for your business electricity.
Laredo Utilities
Electricity
As stated above in the guide, there are several electric service providers in Laredo.  Many of them utilize Smart Meters to transfer service and remotely check energy consumption. For more information about Smart Meters, or to download your Electricity Usage, visit Smart Meter Texas.
Power outages or downed power lines should be reported to AEP Texas Central at (877) 373-4858 or www.aeptexas.com.
Gas
For gas service in Laredo, call or visit CenterPoint Energy at (888) 876-5786 or http://www.centerpointenergy.com/en-us/.
Garbage/Recycling Pickup
Instructions about garbage pickup and recycling services can be found at City of Laredo Solid Waste Services.
Water
The City of Laredo Utilities Department cares for all water system and sanitation services.
Customer Care:  (956) 727-6402
Hours of operation: Monday – Friday 8:00 a.m. – 5:00 p.m.
Other Utility service areas in Texas
AEP Texas Central is responsible for supplying electricity to Laredo, Corpus Christi, Harlingen, McAllen, and Victoria.  If you are not in these areas or right outside them you may be covered by one of the other Texas Distribution Utilities (TDU).
Don't know your TDU? Use our zip code finder to search for your new low rate:




View electricity prices for Zip codes in Laredo, Texas

Find cheap electricity rates by zip code. Click on your zip code below to find competitive rates in your area.

 

View electricity prices for cities near Laredo, Texas

Are you looking for a cheap electricity rate in another city? Find your city below and click to sign up for a low-cost electricity plan.

Don't see your city on the list? Use the zip code finder to search for your new low rate in your city.

Don't see your city or zip code? Enter your zip code below to search for your new low rate: