Grand Prairie Electricity Rates
The complete guide to finding the low electricity rates in Dallas, Texas
Whether you've lived in Grand Prairie for some time and you're looking for a better plan or you've recently moved to the city, this complete guide makes it easy to find the best electricity providers in Grand Prairie, Texas.
Grand Prairie Electricity Rates
You have a choice when it comes to signing up with an electricity provider in Grand Prairie, Texas.
ComparePower allows you to quickly figure out which energy plan has the lowest rates and meets your needs.
Since 2009, this free service has aggregated the rates from energy company websites and allowed users to find the best plan based on their energy usage rates.
Forget calling or clicking around to shop for rates. ComparePower gives you immediate access to a simple comparison chart of the likely rates you'll pay – without any hidden charges or sign-up fees.
89 Grand Prairie Electric Rates
These live rates for Oncor Electric Delivery service area were updated on . Pricing shown is based on an exact usage of 1000 kWh.
Instantly compare competing Grand Prairie electricity companies
Electricity Price Trends in Grand Prairie
In 2002, the state of Texas deregulated electricity, giving Grand Prairie residents the power to choose a retail provider.
Deregulation results in more competition, lower rates, and consumer flexibility when looking for an energy plan.
This means you can shop around to find the best plan for you, whether that's one with lower rates based on your usage, or an account that doesn't require a deposit.
There are more than 100 electricity providers in Grand Prairie alone, and each one offers many different plans.
Average Electricity Rates in Grand Prairie, Texas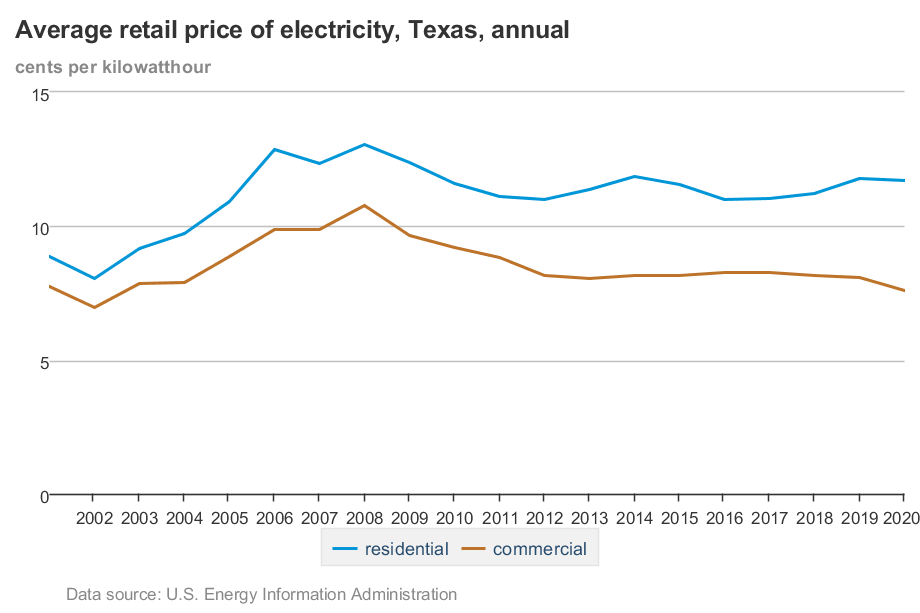 This chart is compiled using data from the U.S. Energy Information Administration (EIA.GOV).
The average price for electricity in Texas in 2021 was 12.56 cents per kilowatt-hour (kWh).
There are fixed-rate plans for Grand Prairie residents on ComparePower with rates as low as $0.10.
Enter your zip code to compare Grand Prairie energy plans and rates
How to find the best energy plan in Grand Prairie
First, figure out how much energy your household uses.
The best way of figuring out the lowest rate is to get an accurate estimate of the amount of energy your home uses every month.
When you shop around on energy company websites, they market their rates as "price per kWh" – but this number is only a rough guide. In truth, it's based on an assumption about the monthly usage of an average household, which is about 2,000 kWh.
The real price per kWh depends on each company's methods for coming up with the rate, and these calculations are based on how much energy is actually used by a home.
If your usage is different than the average, you might pay a significantly different rate than the advertised price per kWh.
ComparePower eliminates this uncertainty.
This website lets you shop for a specific rate based on how much electricity you will actually use.
To figure out your average usage every month, look at your old power bills – ideally 12-months' worth –and plug the numbers into ComparePower. The software instantly provides an accurate estimate of what you'll pay, and you can sign up with a provider without ever leaving the website.
ComparePower examines the terms of each contract in detail, making sure that no special conditions or hidden fees impact the rate you'll pay.
Don't forget: Past bills are the best way to get an accurate estimate of your energy usage, and accurate estimates mean accurate rates. You'll save more money if you can plug in your home's actual history.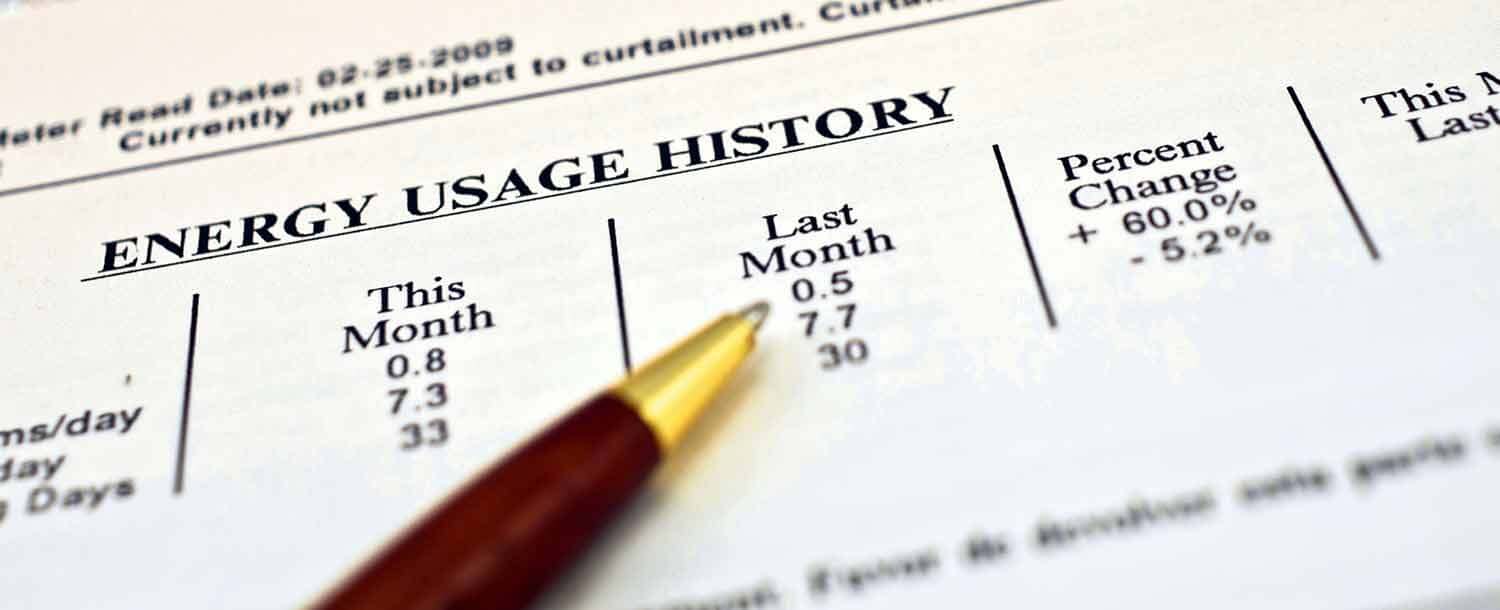 What if I can't find my historical electricity use?
If you've just moved into a new residence or otherwise don't have access to old bills, you can still use ComparePower to shop for the lowest rate – but you'll need to project how much electricity your home will use in a month.
You'll still have a better idea of how much you'll be charged for a specific energy plan vs. the general rates published by the power companies.
Use ComparePower to find the best energy plan for your specific usage.
Ready to find the best plan for your household? Enter your zip code to get started:
Moving to Grand Prairie: Setting up Electricity
Grand Prairie is a bustling city in the Dallas-Fort Worth Metroplex, with an estimated 184,620 residents as of 2016,
Established in 1863 and incorporated in 1909, Grand Prairie has hosted companies in the defense and aviation industries since World War I and continues to do so today.
Lockheed Martin is the second-biggest employer in Grand Prairie, and the area is also home to the manufacturing firm Poly-America, Bell Helicopter-Textron, Vought Aircraft Industries, Siemens Energy & Automation, Inc., Airbus Helicopters, Inc., two Wal-Marts, and the corporate office of Six Flags.
The city also features Traders Village, billed as the biggest flea market in Texas, the historic Uptown Theatre, and the Epic Waters Indoor Waterpark, and Grand Prairie was the recipient of the Gold Medal Award from The National Recreation and Parks Association (NRPA). This award is bestowed on cities that have the greatest parks and recreation areas in the United States.
Grand Prairie is also only about 10 minutes from Dallas/Fort Worth International Airport and features four separate school districts.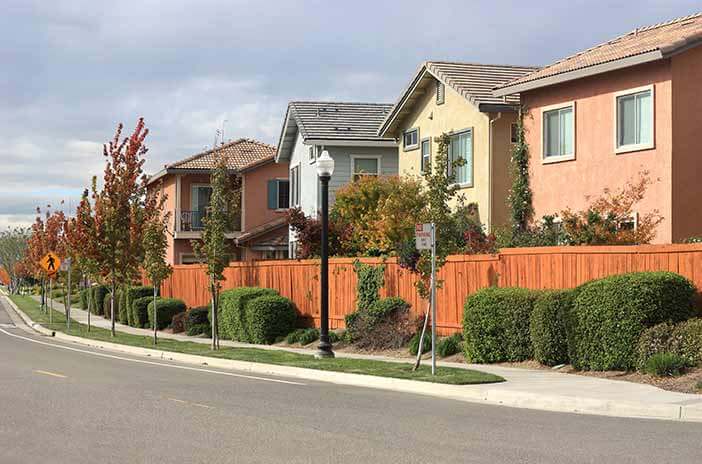 Are you moving into a new home? New residents should try to learn the previous 12 months of electricity usage to get the best plan.
New Grand Prairie residents who are looking to set up electricity for the first time should research the last 12 months of power use in their new home. The best way to get these numbers is to ask the last owner for recent billing statements.
Real numbers make it much simpler to find out the lowest electricity rate for your new home, which means you can save a lot of money.
Enter the average monthly usage into the ComparePower tool and the site will immediately figure out the right plan for your household's electricity use.
If you can't figure out your home's historical energy use, you can project monthly energy demand from several factors, including the size of the residence. Use the "Help Me Choose" option after you enter your zipcode below and the program will help you estimate your energy needs.
Once you've chosen an electricity provider and plan, you can sign up right on the ComparePower website. The system will also send you an automatic reminder to shop around for lower rates when the contract you choose is coming to a close.
Ready to get started? Enter your zip code below, and we'll guide you to the best energy plan for your new home.
Switching electricity companies in Grand Prairie
The market changes, and deregulation forces energy companies to compete for your business. In addition, current providers often increase the rates on a plan at the end of a new contract. All this means that rates can change significantly, and it's a smart move to shop around for better rates every year.
Look at competing providers and plans before you re-up with your current provider. Shopping around could save you hundreds or thousands of dollars every year on your electricity bills.
Switching is simple:
There's no need to call or email your company to cancel your contract
No electric company employees need to visit your home
The power stays on – no interruptions
Switching only takes a few minutes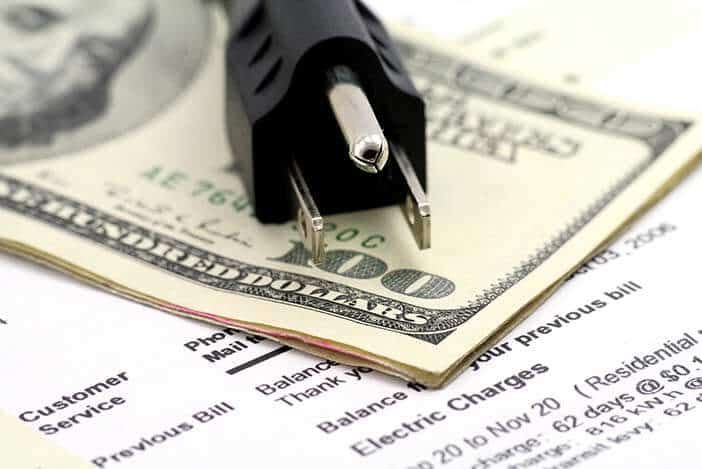 If you choose a new electricity provider, they will even deal with most of the details and cancel the previous plan for you.
All electricity in Grand Prairie is delivered by Oncor Transmission and Distribution Utility, meaning that all providers use the same infrastructure to deliver electricity.
Thus, there is no power interruption when you choose a new contract.
Make sure to set a start date with a new provider within 14 days of the end date on your current contract. This saves you money by avoiding an early-cancellation penalty. Texas law stops companies from hitting you with this fee if you stick to this timeframe.
If you have a lot of time left on your contract, you can plan ahead. Choose a start date for the new plan up to 60 days before the end of your current agreement.
There are scenarios where it pays to break a contract early. If a competing provider has a really low rate, it could be worth your while to pay the early cancellation fees.
Not sure if breaking a contract makes sense? Send ComparePower an email with your last electricity bill and someone will get back to you soon with the right options.
Remember, it's best to have a real history of energy usage to find the best deals from competing providers.
Look at the last 12 months of energy bills to determine actual energy usage. Enter these numbers into the tool below to figure out the lowest rate.
Ready to find the best plan for your household's usage? Enter your zip code to get started:
Grand Prairie Energy Companies
Looking for the right electric provider in Grand Prairie?
You can sign up for service with quality providers such as TXU Energy, Reliant, Direct Energy, and others.
Click on any of the companies below to see rates, view plan details, or start a new contract.
No-Deposit Electricity Plans in Grand Prairie
Not all electricity providers require a deposit to sign up for a new plan.
If you need to choose a plan in Grand Prairie that doesn't need a deposit, ComparePower can help.
If an initially-selected plan says it needs a deposit, the tool automatically finds and lists out new plans that don't require any money upfront.
It takes a lot of time to call around or search the web for companies with no-deposit power plans – unless you use the ComparePower tool below:
Get your lights turned on the same day with No Deposit. Enter your zip code to get started: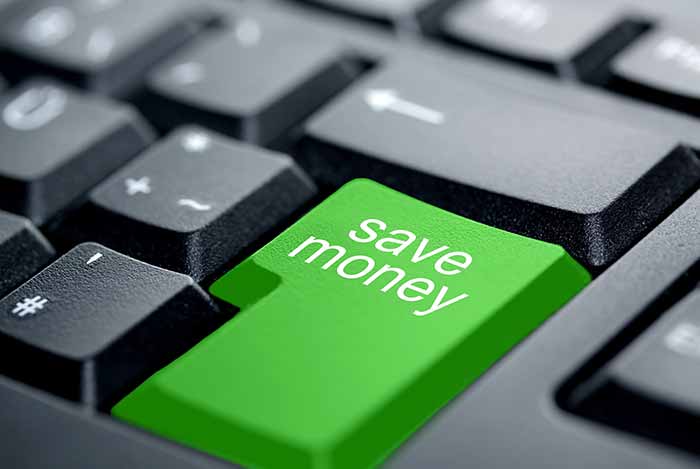 Deposit Waivers
You may be eligible to have the deposit waived if you meet one of the following criteria. A residential customer or applicant may be deemed as having established satisfactory credit if:
The customer has been a customer of any REP or an electric utility within the two years prior to the request for electric service; is not delinquent in payment of any such electric service account, and during the last 12 consecutive months of service, was not late in paying a bill more than once.
The customer or applicant possesses a satisfactory credit rating obtained through a consumer reporting agency, as defined by the Federal Trade Commission.
The customer or applicant is 65 years of age or older, and the customer is not currently delinquent in payment of any electric service account.
The customer or applicant has been determined to be a victim of family violence.
The customer is medically indigent.
The requirements above are directly from the Texas Public Utility Commission §25.478 – Credit Requirements and Deposits.
Note: You still need to complete your order for an energy plan on ComparePower before you'll get a waiver for the deposit, even if you meet the above requirements.
You'll receive an email with instructions and contact information for your new energy company after you've signed up for a new contract.
Important: You must deliver the info contained in the waiver by fax, phone, mail, or email to your new energy provider. Don't send this information to ComparePower.
Once the provider receives these documents, they will let you know that they have requested the start date for your electricity service.
The new company will not begin service until you give them a waiver or pay a deposit.
Questions about deposit waivers? Contact ComparePower and someone will get back to you with answers shortly.
Grand Prairie Business Electricity Plans
Grand Prairie business owners enjoy a big and diverse customer base, Texas's business-friendly environment, and the benefits of energy deregulation.
Grand Prairie hosts major players in the defense and aeronautics industries, including Lockheed Martin Missiles and Fire Control, Bell Helicopter-Textron, Vought Aircraft Industries, and Airbus Helicopters, Inc. In addition, Poly-America, Inc., Siemens Energy & Automation, Inc., Hanson Pipe & Products, and Six Flags all have headquarters or facilities in the area.
The city is also a welcoming environment for small- and mid-sized businesses, and the Grand Prairie Economic Development department provides numerous resources for entrepreneurs looking to set up shop.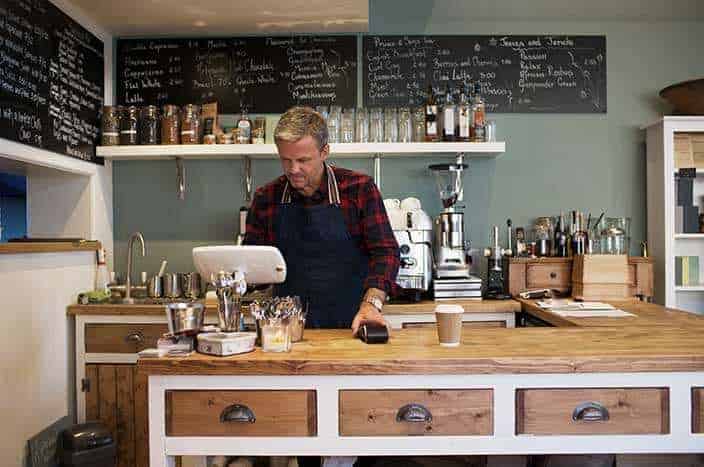 If you're a business owner who is looking to cut energy bills, shopping competing companies for a plan with lower rates can make it happen.
Energy companies have to compete for users, so switching providers regularly can get you a better deal.
ComparePower leverages a sealed bid process to find you the lowest rate – this process usually means you can find a lower rate than you would if you negotiated directly with an electricity company.
Enter your information and providers will submit bids. Simply choose the lowest rate and sign up.
Click here to get competing quotes for your business electricity.
Grand Prairie Utilities
Electricity
Visit Smart Meter Texas to find out more about Smart Meters or to download your electricity usage.
To report an issue with your electricity service or power outages in Grand Prairie, call or visit the Oncor Utility company: 1-888-313-4747.
Garbage/Recycling Pickup
Garbage and recycling services are provided by the city of Grand Prairie. To find out information about pick-up schedules, garbage and recycling collection guidelines, and other special waste disposal rules, visit the city's garbage and recycling page or call 972-237-8330.
Gas
Atmos Energy provides natural gas service in Grand Prairie. Call 1-888-286-6700 to start new service.
Water
The City of Grand Prairie Water Utilities provides water service. To set up an account, call 972-237-8200 Monday through Friday between 8 a.m. and 5 p.m. You can also email customer service at [email protected].
Other Utility service areas in Texas
If you're not in the Oncor Service area, you can look for the lowest electricity rates by service area and local utility company.
Click on your Texas Distribution Utility (TDU) below to compare electricity rates in your service area.
Don't know your TDU? Use our zip code finder to search for your new low rate:
View electricity prices for Zip Codes in Grand Prairie, Texas
Find cheap electricity rates by zip code. Click on your zip code below to find competitive rates in your area.
View electricity prices for cities near Grand Prairie, Texas
Are you looking for a cheap electricity rate in another city? Find your city below and click to sign up for a low-cost electricity plan.
Don't see your city on the list? Use the zip code finder to search for your new low rate in your city.
Don't see your city or zip code? Enter your zip code below to search for your new low rate: