See past their advertisements. Instantly compare the electric companies head-to-head.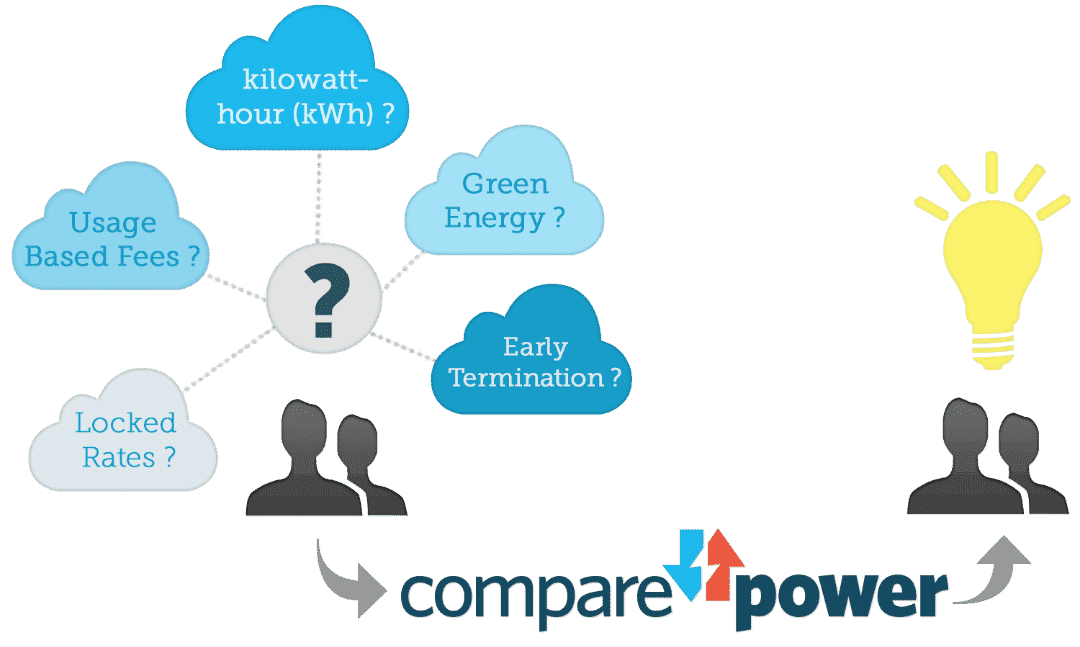 Energy shopping can be confusing
Let's clear this up.
There is more than meets the eye when signing up for electric service…
The terms and pricing can be confusing, and sometimes providers use that to their advantage.
ComparePower is here to solve that issue. We explain everything you need to know and make this stuff easy to understand.
Let's Go
An Apples-to-Apples Comparison
No Oranges Allowed.
Today's deregulated electric bills are anything but easy to read. The "energy charge" you thought you signed up for has all sorts of fees added when you get your bill.
Irritating, isn't it?
You won't deal with that here.
All the electric providers on ComparePower must list their "all-inclusive" pricing. This pricing includes all the energy and delivery charges you'll see on your bill.
Compare Rates


Usage Based Pricing
See true-cost pricing at YOUR usage level.
Embedded Fine Print
Plan details are instantly accessible on-site.
Powerful Toolbox
Apply filters & sorting to rapidly find your plan.
Do MORE with your Power to Choose
Our focus is making your life as an energy consumer easier and less expensive. At the same time, we promote sustainability and community support.
Maybe you're looking for your cheapest electric rate, putting that savings toward more meaningful things?
Maybe you're looking to save money AND go green, with your energy generated by renewable resources?
We understand your needs, and we're here to help you navigate your options & select your best electric plan.
Let's Get Started