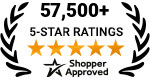 Any product or company names, marks, or logos shown on this page are the property of their respective owners. ComparePower is an unaffiliated, independent marketplace. Get unbiased, accurate information backed by our commitment to editorial integrity.
Are you tired of feeling lost and overwhelmed when it comes to choosing an electricity plan in Texas? You're not alone.
The world of electricity contracts can be confusing, but it doesn't have to be.
In this guide, we'll demystify electricity contracts, giving you the insights you need to make informed decisions.
Whether you're considering 12-month energy contracts, 24-month electricity plans, or even 36-month electricity contracts, we've got you covered.
TL;DR
Know Your Contract: Understand the terms, Electricity Facts Label (EFL), and your rights.
Choose Wisely: From short-term electricity plans to long-term contracts, know what suits you.
Avoid Pitfalls: Don't let your contract expire and overpay. ComparePower is here to help.
Understanding Electricity Contracts
Electricity contracts are legal agreements between you and your energy retailer.
They include details about charges, terms of service, and your rights as a consumer.
Understanding these elements can help you choose the best energy plan and avoid surprises on your bill.
Reading the Fine Print: EFL, TOS, and YRAC
The Electricity Facts Label (EFL), Terms of Service (TOS), and Your Rights as Consumer (YRAC) are crucial documents in your contract.
They provide standardized information about charges, obligations, and protections.
ComparePower ensures you have access to these details, making your decision-making process seamless.
The EFL
The first document you must understand in your contract is the Electricity Facts Label (EFL), one of the most vital parts. 
The Public Utilities Commission of Texas (PUCT) mandated that all electric companies provide standardized information about their contracts via the EFL.
In the EFL, you will find information on the charges for your electricity, including the cost per kilowatt-hour (kWh) and any extra fees associated with the production and distribution of electricity.
Learn how to read your Electricity Facts Label.
Terms of Service
Next, read and understand the Terms of Service (TOS). This is the legally binding part of your contract. 
It is similar to the terms and conditions you agree to when using other products and will give you information about the obligations both parties must fulfill.
Your Rights as a Consumer 
Finally, you'll find "Your Rights as a Consumer" (YRAC). 
This document details federal protections in place, like the company's responsibility to not discriminate based on gender, race, religion, and other rights you have.
This can include your right to privacy or the company's obligation to notify you of certain changes and seek your consent when necessary.
Navigating Contract Lengths
Short-term Electricity Plans: Flexibility at a Cost
Short-term contracts, lasting less than a year, offer flexibility but can be risky. Prices fluctuate, and renewing at an inopportune time, like the hot Texas summer, can be costly. ComparePower recommends 12-month plans for a balance between affordability and convenience.
Long-term Contracts: Stability and Savings
Long-term electricity contracts, ranging from 12 to 36 months, allow you to lock in a rate and budget effectively. They often come with lower charges, but be mindful of early termination fees.
Fixed-Rate vs. Variable-Rate Electricity Contracts
Fixed-Rate Electricity Contracts: Predictable and Popular
Most Texans prefer fixed-rate plans, where the rate remains the same throughout the contract. It leads to more predictable bills, aligning with ComparePower's commitment to transparency and ease.
Variable-Rate Electricity Contracts: A Gamble with Rewards
Variable-rate plans let you pay market prices, saving when rates drop but paying more when they rise. It requires daily control of usage, but ComparePower can guide you in making the best choice.
Which is better: Fixed-Rate vs Variable-Rate Electricity
Additional Considerations: Green Options, Deposits, and More
From 100% Green plans and Free Nights & Weekends to avoiding deposits, ComparePower helps you navigate additional features and requirements.
We're here to assist you in finding a no-deposit plan quickly and efficiently.
Contract Expiration
Make sure your contract does not expire. Not doing anything is by far your most expensive option. 
You're automatically put on a holdover rate when your contract expires, fluctuating based on market conditions, resulting in unexpectedly high electricity bills.
Set a reminder here, and we will notify you when it's time to switch.
Contract Renewal Cycle
Generally, you want to avoid contracts with short or odd-numbered terms as these will expire when electricity demand is at its peak and prices are high.
Learn how electricity contract renewals work in Texas.
Canceling an Electricity Contract
You can cancel anytime, but early termination fees may apply. Moving out lets you cancel your contract without fees.
Take Action
Ready to take control of your energy future?
ComparePower is your trusted partner in finding the best electricity contracts for your home.
Don't let confusion hold you back. Compare rates, make an informed decision, and enjoy the power to choose with ComparePower.
Electricity Contract FAQs
Will I lose power if my electricity contract expires?
No, you will not lose power if your electricity contract expires.
Your current provider will continue to provide power to you, but at a high rate, called a holdover rate. 
Do not let your contract lapse. Shop with your home's historical usage on ComparePower and find the right plan for your home in 10 minutes.
Can I cancel an electricity contract?
You can easily cancel your electricity service by calling your electricity provider when you move out. Early termination fees do not apply when moving out.
If you are looking to switch providers, you have 14 days before the end of your contract to switch providers without penalty.
If you just switched companies, you can cancel within three days by contacting the company directly.
Cancellations are possible at any time, but switching providers before the end of your contract may result in an early termination fee.
Support You Can Count On
Questions? Our local experts can help you navigate options and find the best electricity plan. Reach out to us.