Cheap No-Deposit Texas Electric Companies in Houston, Dallas, Corpus Christi, Abilene, and more
ComparePower instantly shows your deposit requirements from the different light companies.
Enter your zip code, pick a plan from the list, and place your order. You may not have to pay any deposit at all.
If you are asked to pay a deposit, we will automatically check other providers for their deposit requirements without you having to spend hours looking for a no-deposit plan.
This can save you a lot of time and hassle searching for options. Apply once and see all your options instantly.
Enter your zip code, pick any plan, and see your no-deposit options instantly.
Need power today but can't afford to pay hundreds of dollars for a deposit?
Many Texans find themselves under tough times with the recent shifts in the economy.
Job loss has become a regular topic of conversation, and many people simply can't affordable power without paying hundreds of dollars to the electric company as a deposit.
Fortunately, we have a solution. There are always plans available now with no deposit required.
Get started right here on ComparePower. Here's how: 
Enter your zip code in the zip box below this paragraph.
Compare your options, and place an order.
It typically takes less than 5 minutes.
We always a have $0 deposit option.
If you have a deposit required for your first choice, we will instantly check for any deposit requirements for other light companies who may not require a deposit at all.
Enter your zip code, pick any plan, and see your no-deposit options instantly.
EVERYONE is approved instantly.
SAME DAY Service
No Credit Check
No ID required
No Deposit
No Contract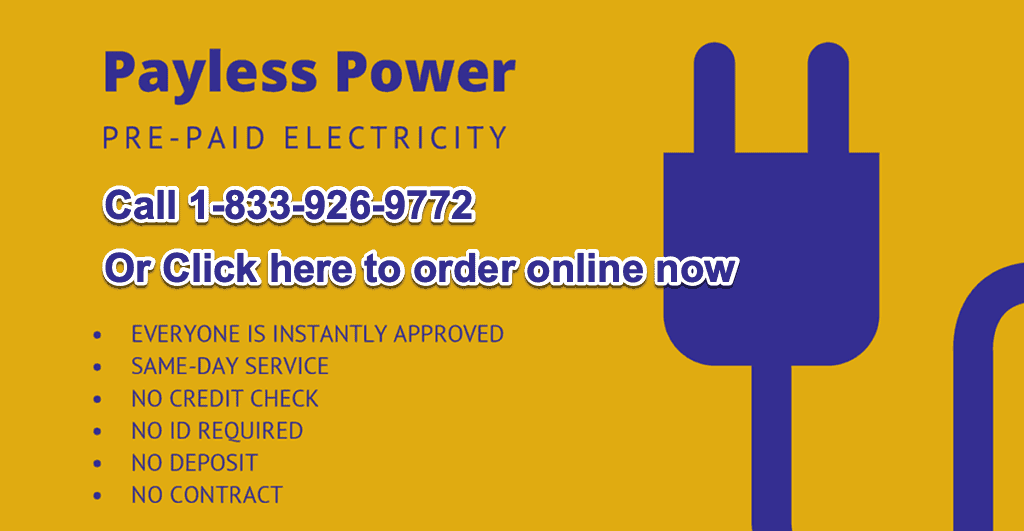 Just because you have bad credit doesn't mean you need to overpay for your power.
Many Texans have less-than-perfect credit scores because of tough times our economy is facing. Some energy companies make you pay higher rates because of your credit score or make you pay a large deposit.
Don't let the fear of a deposit stop you from finding a better electric rate.
Need to get your power on immediately?
You have two call-in options. Pay as you go, pay only for what you use. No deposit. No credit check.
Try applying for the plan you want first, and if you can't find a no-deposit option, Click Here to Order Online Instantly or Call to Order Now: 833-926-9772 and get your lights on today even if you have a poor credit history.
Enter your zip code, pick any plan, and see your no-deposit options instantly.