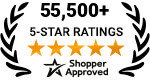 Any product or company names, marks, or logos shown on this page are the property of their respective owners. ComparePower is an unaffiliated, independent marketplace. Get unbiased, accurate information backed by our commitment to editorial integrity.
No-Deposit Electricity
Are you tired of electricity providers demanding hefty deposits? Do you want no-deposit electricity but don't know where to start?
You're in the right place! This article will guide you through the process of finding and starting a no-deposit electricity plan in Texas, all through ComparePower.
We'll answer all your questions and guide you to a hassle-free no-deposit electricity company and plan.
Can I Get No-Deposit Lights in Texas?
You might be wondering, is no deposit electricity really possible? The answer is yes.
No need to spend hours searching the web and calling Texas light companies.
See your deposit requirements from multiple light companies all at once on ComparePower.
If you are needing no-deposit electricity this is the ONLY place you need to go. Super easy and many companies and plans with $0 deposit to choose from. Couldn't believe how easy it was, I had prepaid lights and was paying $13-$15 a day! With the help of ComparePower my lights were switched the very next morning!

Julie G. (TX, United States)
The Burden of Electric Deposits
Imagine this: You've just moved into your new home in Texas.
You're excited to start this new chapter of your life, but there's one thing standing in your way – the electricity deposit.
You've tried to enroll for an electricity plan, only to be hit with a hefty deposit requirement. It's frustrating, especially when you're already dealing with bad credit.
You just want to light up your home without breaking the bank. We understand your concerns and frustrations.
Get No Deposit Electricity with ComparePower
Enter ComparePower, your one-stop solution for no-deposit electricity in Texas.
We understand your concerns and have tailored our services to meet your needs.
With us, you can access a wide range of light companies and find one that doesn't require a deposit from you.
Don't Get Stuck Paying Unnecessary Deposits
In Texas, many electric companies may ask for a deposit if your credit score doesn't meet their requirements or if you don't have a credit history. However, if you have a good credit score, you can easily sign up without paying a deposit.
If your credit isn't so great, you'll probably have to make a deposit unless you can find an electric company that will let you start service without paying an upfront deposit or choose a prepaid electricity plan.
We can help you quickly and easily find no-deposit lights, saving you from unnecessary expenses.
If you don't use ComparePower, you could find yourself spending hours searching online and calling around for a no-deposit light company when there is an easier way.
Can I get No-Deposit Lights Same Day?
If you need power today but have less-than-perfect credit you may have to pay a hefty upfront deposit.
This is a significant barrier for many struggling to make ends meet.
Fortunately, there is a solution. Enter your zip code, compare plans, and choose the one that suits you best.
You can check which providers require a deposit and which don't and start your service today. It's that easy!
Guaranteed Same Day No-Deposit Lights with Prepaid
One option that guarantees you can get no-deposit same-day service until 6 pm is Payless Power prepaid.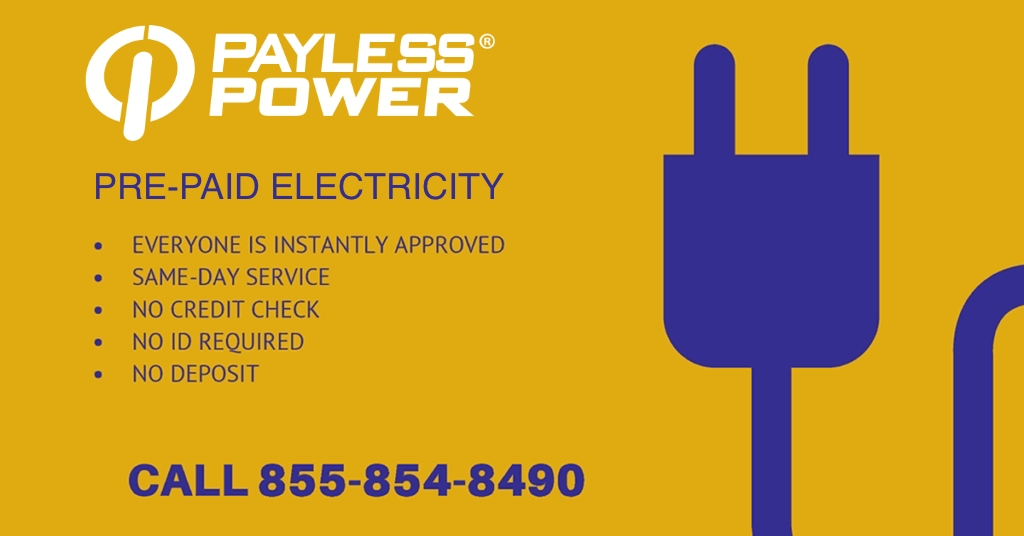 Everyone is instantly approved.
Avoid credit checks and deposits altogether with Payless Power Prepaid.
Same Day Service
No Credit Check
No ID Required
No Deposit
Your Journey to No-Deposit Electricity Starts Here
Don't let hefty deposits stand in the way of your electricity needs.
You can access a wide range of no-deposit electricity plans in Texas.
So why wait? Start your journey to stress-free power with ComparePower today!
Get No-Deposit Lights Today👇
No-Deposit Lights FAQs
As a Texas energy consumer looking for no-deposit electricity, you might have a few questions. Here are some of the most common questions we get about no-deposit lights in Texas.
Do you have questions or need help choosing the right energy plan?
Our team of local energy experts is here to help! Give us a call at 855-441-3030, Monday to Friday from 9 am to 4 pm.