Any product or company names, marks, or logos shown on this page are the property of their respective owners. ComparePower is an unaffiliated, independent marketplace.
New to Texas? Start here…
They say Texas has two seasons: winter and summer. Usually, they alternate days within the same week.
Finding the right energy plan can be about as challenging as predicting the Texas weather. That's where we come in.
For over a decade, we have been helping Texans save money on their energy bills.
When it comes to finding low electricity rates for your Texas home or business, you can count on us.
Simply enter your zip code, and you'll be guided to your best energy plan and rate in minutes.
Shopping for your Texas business? Get a quote from 31+ Texas energy providers in minutes 👉🏽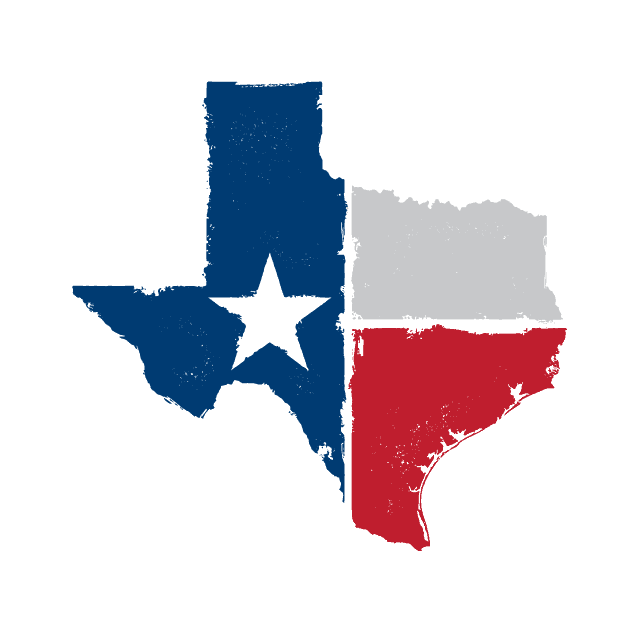 Texas electricity rates at a glance:
The average retail price of electricity is 13.15 cents/kWh
The average energy usage in Texas is 1,132 kWh/month
The average electricity bill in Texas is $148.90
"Easy, simple, best rates, just a click away."
~ Stephen H. (TX, United States)
Last updated: September 2022
I'm brand new to the area, and was a little overwhelmed when I heard that I had to shop around to find an electric plan. I found Compare Power and most of the work was done for me! It's user-friendly and pretty idiot proof 🙂 I'll recommend to anyone who asks!

Amanda T. (TX, United States)
How to shop for Texas Electricity
Shopping for the right electricity plan for your new home might seem like a daunting task, but we're here to help you win the game of electricity choice.
The best way to shop for electricity is through your home's historical usage profile, which is the amount of electricity you use each month throughout the year.
The #1 most important thing to know is your home's energy usage. 

This 2-minute video explains why shopping with your usage is so important👇 
Was very simple to compare pricing for electricity providers. I loved that I was able to use my actual usage (that I had records of) to compare to all the different providers. It was so easy and eye opening! Thanks Compare Power!

Cathy H. (TX, United States)
Moving to Texas
If you are moving into a home that has been around for a while, you can reach out to your realtor or the previous owner to get a copy of the monthly usage profile.
With that profile, you can easily jump into our historical usage tool and find a plan that is a great fit for your home.
Keep in mind that your family size and electricity usage habits might be different than the previous occupants, which could affect your bill.
With a rough estimate of your electricity usage, you can easily compare costs and find a plan for your home in minutes.
Regardless, shopping based on your electricity usage is the best way to find the right plan for your home and avoid falling into any traps.
If you don't have access to a historical usage profile, you can use our energy usage calculator to get an approximation of your usage:
Let's quickly find your best energy plan.
Approximate average monthly usage: 690 kWh
Apartment
After you find a great plan for your new apartment or rental, getting your service up and running is an easy process.
However, you were probably told that you needed to have an electricity account number to actually get your keys.
Luckily our enrollment process finishes with proof of service in your name so that you can head right back to your leasing office and get your keys.
Your new service will start on the date you selected during the checkout process, and you should be all set to move in.
Be cautious, though, when you're talking to any leasing agents.
Many apartment complexes have deals in place with certain providers to offer you plans if you sign up at the moment.
Just to drive our point home one more time, you should always pick a plan that fits the electricity usage profile of your specific apartment or rental, and not the first deal in front of you.
Learn about apartment electricity and find apartment electricity rates here.
Instantly compare energy plans and rates for your apartment 👇🏽
Coming from the Northeast where we do not have any option to buy power from anyone other that Natgrid it was a breath of fresh air to see competitors in the marketplace ALL IN ONE PLACE to compare and keep them honest. The website was clean and concise and I was happy with my choice for power supplier for my new apartment in my new "home".

Lori P. (TX, United States)
Homeowners
If you've found yourself moving into a new home here in Texas, congratulations!
Moving can be stressful, but rest assured that starting up your electricity is an easy process.
Once you've picked out a plan, make sure to go through all of the steps of the checkout process to complete your order.
You'll receive a confirmation email that your order has been placed and we make sure to remind you of any deposit you may need to make to finish things up.
Your chosen plan will be up and running for you right when you need it so you can have lights on during your move.
Learn how to start service for your new home here.
Instantly compare energy plans and rates for your Texas home 👇🏽
Same-day electricity service
On a time crunch? If you order before 2 pm, you can get same-day service from any of the providers listed on ComparePower.
There are even a few that can take orders as late as 6 pm.
If you run into any issues, we have numbers for all of our providers, so you can call in with any questions.
Check out our same-day electricity service page for more information.
Switching Providers
The best way to save money on your electricity bill is to shop with your usage history. When you shop with your usage, you can flatten out seasonal spikes and maximize your savings with discounts and bill credits.
ComparePower makes shopping with your usage easy.
Learn how to switch providers in Texas.
Shop with your home's usage and save👇🏽
High Bill
If you have a high electricity bill, one of the best ways to cut it down to size is to switch your electric provider with your home's annual historical usage.
While that might sound like a daunting task, it is not.
Learn how to lower your electricity bill today.
Got a renewal notice?
If your electricity contract is about to expire, compare prices before renewing.
Electricity rates usually go up typically when it's time to renew and providers offer low introductory prices.
Most providers assume that once you sign up and start service, you won't bother switching providers at renewal time and then jack up your rate to make it more profitable for them.
Get all the details on how electricity renewals work in Texas and save yourself some money.
What is Texas Electricity Choice? 
In 2002, Texans voted to deregulate the electricity market, which allows you, as the consumer, to pick your electricity plan.
The overall intent of deregulation was to reduce electricity rates and create better choices for consumers.
There are now three sets of hands that your electricity goes through before it reaches your home.
Getting power to your home starts at the production plants.
These plants simply generate electricity and then sell it on the open market.
The middleman of the system is the transmission and distribution utility (TDU) companies.
There are five main companies that service the majority of Texas.
These companies are responsible for maintaining the wires and poles that transmit power around the state.
The third and final component of deregulated electricity in Texas is retail electric providers (REPs).
REPs are the companies who are responsible for selling electricity to consumers and are the ones who generate your bill.
Two other names you might have seen in reference to deregulation are the Public Utility Commission of Texas (PUCT) and the Electricity Reliability Council of Texas (ERCOT).
ERCOT manages the flow of electricity to millions of customers around the state and schedules power transmission around the grid.
ERCOT keeps an eye on all of the production and transmission companies to make sure power is reliably sent to consumers.
Any changes that ERCOT wants to make to the system are subject to oversight by PUCT and the Texas legislature.
PUCT regulates all utilities in the state and oversees the compliance of the competitive electricity market to ensure that consumers receive the benefit of competition. 
Help me Choose
Answer five questions and we'll guide you to the right plan.
Power to choose Texas
The great benefit of deregulation is that you, the consumer, now have the power to choose your own electricity plan that is the right match for your home and electricity usage.
With REPs competing for your hard-earned dollars, the market has become flooded with competitive offers that give you plenty of opportunities.
You still receive the same reliable electric service that you would get in a regulated market, but you can save hundreds of dollars each year with the right plan.
Choices are great, right?
We love having the ability to pick out the perfect plan for our homes and have helped millions of Texans save money each year on their electricity bills.
But, not all electricity plans are created equal, and the REPs are out to swindle you out of as much of your hard-earned money as possible.
Electricity plans frequently boast offers that seem too good to be true and the sad fact is that many consumers fall prey to these offers.
They see plans with the word "free" splattered all over them and sign up without reading the fine print.
ComparePower is here to help you find the right plan for your home in a simple and easy process that puts all the details in your hands right from the start.
Use Your Power to Choose Today 👇🏽
Electricity plan costs
Now that you're up to speed on shopping with your usage, you're probably wondering what electricity is actually going to cost for your new home.
The main determining factor in your electricity bill is your usage, which is measured in kilowatt-hours (kWh).
For most plans, you'll see an advertised cost per kWh at three different levels of usage.
These are usually 500 kWh, 1000 kWh, and 2000 kWh, which providers will tell you are the normal usage amounts for apartments, small homes, and large homes.
Hopefully, at this point, you have clued into the fact that each home uses a different amount of electricity each month and that there is no normal usage.
You'll likely have higher usage in the summer and winter months, and the number of people using electricity can impact your bill.
The cost of your electricity can also change at different usage levels, so if you use 500 kWh one month, you'll pay a different rate than if you use 1000 kWh the next.
REPs are more than happy to advertise a "teaser rate" that only applies if you use an exact amount of electricity each month.
On top of that, some REPs also charge a fixed fee that is applied to your bill each month regardless of your usage. This is called a base charge.
Remember the middlemen of the system, the TDUs?
They also want some of your hard-earned money, so you'll see delivery charges on your electricity bill.
In most cases, you'll see a fixed delivery charge and a rate that you are charged per kWh.
The delivery charges are regulated so they should be static each month, but TDUs can get approval for rate changes twice per year.
While you'll see great rates right up front from most providers, they hide all the little details about base charges and rate structures in what is called an electricity facts label (EFL).
We have a full explanation of how to read your EFL and we have the EFLs listed for every plan, so you always have the details you need to make an informed decision.
And for you numbers people who might be wondering what most people pay, the average price of electricity in Texas is around 12.56 cents per kWh.
Find your cheapest electricity plan and save👇🏽
Types of electricity plans
With the cost of plans out of the way, the next consideration you'll want to make is the type of plan that you go with.
Electricity plans fall into four categories that determine how you are charged for the electricity that you use.
Most plans will have you sign a contract for a certain number of months, but there are some pre-paid options.
Fixed-rate plans are structured around a fixed rate that you pay for electricity throughout your contract, which will generally last between six and 36 months.
Variable-rate plans are designed to allow your electricity provider to change their rates depending on the energy market and other factors.
As the price of electricity increases for your provider, you will see a larger bill.
If you want to learn more about fixed vs. variable rate electricity, we have a full explanation of the benefits of each.
Indexed plans are similar to variable-rate plans, but the price is tied directly to the pricing formula of the publicly available index.
If the index price goes up, so does the cost of your electricity.
And finally, pre-paid plans allow you to get electricity without a contract.
You pay for your usage each month, and you'll have to maintain a certain amount of money in your account to cover upcoming bills.
Electricity gotchas
You might have heard about those free nights and weekend deals that providers blast all over social media and TV.
These kinds of deals are what we call "gotchas," and in reality, the provider is pulling a fast one on you.
They tell you that you're going to get all the electricity during the night and on weekends for free, and then they charge you a high rate for your usage.
Any plans that offer bundles or other free things are generally going to do the same thing.
In the end, you pay more for your electricity each month unless you are able to shift the majority of your usage to those free hours.
If you're a night owl and work graveyard hours from home these types of plans could work for you, but they're a poor choice for most.
Another common gotcha that we like to steer new Texans away from is billing or usage credit plans.
These tell you that you'll get something like $100 off your bill if you use at least 1000 kWh each month.
When you move into a new home, you have no idea how much electricity you are going to use each month, and the amount can vary depending on multiple factors.
If you used less than 1000 kWh one month you could end up paying a significantly higher rate for that electricity and you won't get that discount.
For most new Texans, we recommend that you start off with a 12-month fixed-rate contract while you settle into your new home.
This will balance out the hassle of shopping for electricity, and you'll still get a great price.
Once you are more established and know your usage, come back to ComparePower and we'll help you find a plan that's an even better match for your home based on your historical usage.
Other considerations
With green and renewable initiatives at the forefront of everyone's mind, you might also be interested in finding a plan that uses renewable energy.
There are plenty of options for green energy plans that are a great step toward reducing pollution and fostering cleaner energy usage.
The cost of renewable plans is usually higher than those that utilize fossil fuels, but increased demand and tax incentives have started to reduce these costs.
With more efficient renewable solutions popping up every day, providers have plenty of green energy plans on the table for consumers.
We have some of the best green energy companies and prices so that you can find a great plan for your home while still helping the environment.
Another question we get regularly comes from new Texans moving into an apartment for the first time.
With most apartments having a lease term of 12 months, it would seem like the right move to choose an electricity plan that also has a 12-month contract.
The great thing about deregulation is that there is no obligation to match your energy plan contract with your lease.
If you find a plan that is the right fit for your apartment but has a longer lease, go for it!
Texas law protects you from any early termination fees when you move out before the end of your electricity plan contract.
A longer contract could save you hundreds of dollars a year, and you won't have to worry about moving at the end of your lease.
Compare Texas energy companies and plans 👇🏽
Texas Energy Companies
There are over 60 energy providers in Texas that can supply you with electricity.
The following are some of Texas' top energy providers. Click on any of the brands to learn more.
Texas electricity rates
Compare the best Texas electricity rates and save money on your electricity bill.
These live rates for Oncor Electric Delivery service area were updated on . Pricing shown is based on an exact usage of 1000 kWh.
ComparePower Texas