Any product or company names, marks, or logos shown on this page are the property of their respective owners. ComparePower is an unaffiliated, independent marketplace.
Get power on today
For same-day electricity in Texas, select a provider from the list below and enroll by the deadline.
Same-day electricity service can be a great option for those who need power right away. We'll help you get power on today at a great price.
In a rush? Start with your zip code to compare plans and rates in your area. Pick a plan. Choose today as your service start date at checkout and get instant enrollment confirmation. It takes 5 minutes to enroll online.
Prefer to speak to someone? Call any provider phone number listed below to enroll by phone.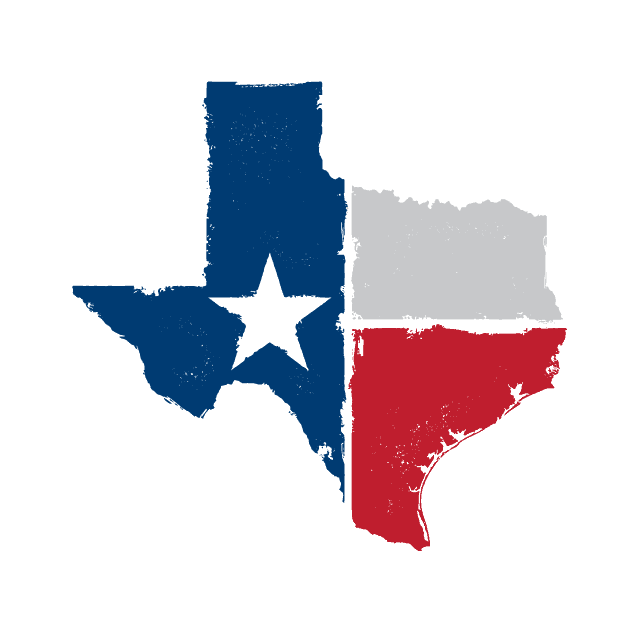 Texas electricity rates at a glance:
The average retail price of electricity is 13.15 cents/kWh
The average energy usage in Texas is 1,132 kWh/month
The average electricity bill in Texas is $148.90
"Easy, simple, best rates, just a click away."
~ Stephen H. (TX, United States)
Last updated: September 2022
Same-day electricity companies in Texas
Texas cities including Dallas, Fort Worth, Houston Metro, Corpus Christi, and many others, can receive same-day service from these electricity providers.
Any product or company names, marks, or logos shown on this page are the property of their respective owners. ComparePower is an independent marketplace offering free electricity pricing comparisons for consumers.
Compare rates today and get power when you need it.
Same-day electricity rates
These live rates for Oncor Electric Delivery service area were updated on . Pricing shown is based on an exact usage of 1000 kWh.
Compare rates today and get power when you need it.
How to choose the best rate
Choosing the right rate will depend on the consumption profile of your home over the past year if you are switching providers.
This information can be found on your electric provider's website. Note how many kilowatt-hours you used in the past year month by month for as many months as possible.
After you have your home's usage data, you can enter it into the ComparePower historical usage calculator.
When comparing energy plans based on your annual house usage, you can compare apples to apples.
You can also factor in usage fluctuations that occur throughout the year due to seasonality and other gimmicks that Texas energy companies use.
Learn how to switch electricity providers in Texas.
Start with your zip code on this page and select "Help Me Choose" to get started.
If you are moving into a new home you need to know the square footage of your new home.
This will help you estimate its average kWh usage.
Pro tip: If the home isn't brand new, the previous owner may have information about its kWh usage.
In that case, you can use the historical usage calculator to determine the best plan for your home. It's the best way to save time and money.
You may follow the process outlined above for switching if you have been able to collect new home usage for the past 12 months.
Same-day electricity for homeowners
The moving process is stressful, and there are a lot of things to remember. Let us help you choose an electricity provider so you can cross electricity off your list.
If you're moving into a new home, you can start electricity service right away. To find providers in your area, enter your zip code on this page.
Once you've found a provider, you can enroll online in 5 minutes, or call and a representative will help you choose a plan that suits your needs.
Same-day electricity for apartments
Electricity must be in your name before you can move into an apartment. If you are reading this chances are you are moving into your apartment today and you need an electricity account number to get your keys.
Get your power on in your name right now so you can get proof of service for your leasing office and your keys in time for your movers.
Enter your zip code on this page to find providers in your area.
In just five minutes, you can enroll online right here on ComparePower with the provider you've chosen or call and a representative can help you pick the best plan for your needs.
Learn more about choosing the right apartment electricity plan for you.
Other factors to consider
Consumers in competitive areas of Texas can choose from several retail electric providers (REPs).
Consumers should always shop for plans, not specific electricity companies.
Electricity Providers in Texas determine the kWh rate you pay and they bill you. That's it.
The reliability of electric service in Texas relies on the utility company, so the provider that you choose will not affect reliability.
Providers can offer fixed rates, in which prices will not change during the term, variable rates, in which there is no contract and the rate varies according to market conditions, or index plans, in which prices are changed according to a formula tied to a publicly available index.
Most Texas consumers choose fixed-rate electricity plans.
Prefer to avoid credit checks altogether? Then go prepaid. Several prepaid electric companies offer prepaid plans in which the electric service is paid in advance.
There are some providers that offer time-of-use energy plans, which vary based on when the service is used during the day or night. An example would be plans that offer free nights or free weekends.
The most common contract terms are 6, 12, and 24 months. Look for odd-numbered contracts in the spring and winter. Rates may be lower, but the new renewal date may move to a period when rates are higher, like midsummer in Texas.
Same-day no-deposit lights
In the case of a deposit, you will be required to pay it prior to the start of services.
Learn how to get no-deposit lights.
Same-day prepaid electricity
Avoid deposits and credit checks with prepaid electricity. There is an upfront payment for prepaid companies, but the amount is applied to your electricity usage.
Get green energy today
You can get 100% green and environmentally friendly energy right here on ComparePower.
Start with your zip code on this page. Select Help Me Choose to filter out any plans that aren't green. It's that easy.
Find the best green energy providers, plans, & rates in Texas.
Same-day business electricity
Same-day service is also available for businesses. Learn more about business electricity in companies, plans, and rates in Texas.
Same-day electricity FAQs
Is there a cutoff time for same-day electricity in Texas?
Most providers on the ComparePower marketplace can sign up for same-day Monday through Friday before 2 pm. Some providers can connect service same day until 6 pm and some also on Saturdays.
Is it possible to get electricity connected on a Saturday in Texas?
Same-day electricity connections are available on Saturday from some Texas electricity companies. Visit ComparePower.com to find the best electricity provider for your home or business.
What if I need electricity on a Sunday or on a holiday in Texas?
Texas electricity companies do not provide connections on Sundays or major holidays, so plan ahead if you're moving. You can schedule service for your move in up to 30 days in advance on ComparePower.