Houston Electricity Rates
Any product or company names, marks, or logos shown on this page are the property of their respective owners. ComparePower is an unaffiliated, independent marketplace.
Want to save on your electricity bill in Houston?
The average retail price for residential electricity in Houston is 13.93 cents/kWh per kilowatt-hour (kWh).
Get the best electricity rates in Houston
Picking the wrong energy plan without knowing your home's energy usage can cost you hundreds or thousands of dollars.
Compare energy plans and electricity rates with your home's electricity usage profile to find your best rate in Houston.
Shop with your usage on ComparePower and save both time and money.
A few minutes can save you hundreds on your electricity bill.
The #1 most important thing to know is your home's energy usage. 

This 2-minute video explains why shopping with your usage is so important ⤵️ 
We've used the same power company for many years and I wanted to see if we could save money. I used Compare Power to see what was available in my area. I was pleasantly surprised that I could save over $200 by switching. It was super easy and all it took was a few mintues to change over. I'd definitely recommend using this service to see if you're getting the best price.

Stacey (Houston, TX United States)
Usage-based shopping is the best way to save on electricity in Houston.
Most of us don't track our energy usage month to month. However, knowing how much electricity you will use each month is key to shopping for power in Houston. But why?
The "price per kWh" you see energy companies advertising everywhere is based on specific monthly usage, usually 2,000 kWh.
Because every plan is different concerning how your bill is determined, your monthly electricity bill will vary based on your energy usage that month.
So, unless you match your energy plan's advertised usage each month, you will end up paying rates that are different from the ones advertised.
As a result, it's harder than it looks to compare electricity rates. That's why Compare Power has created a better way to shop for energy.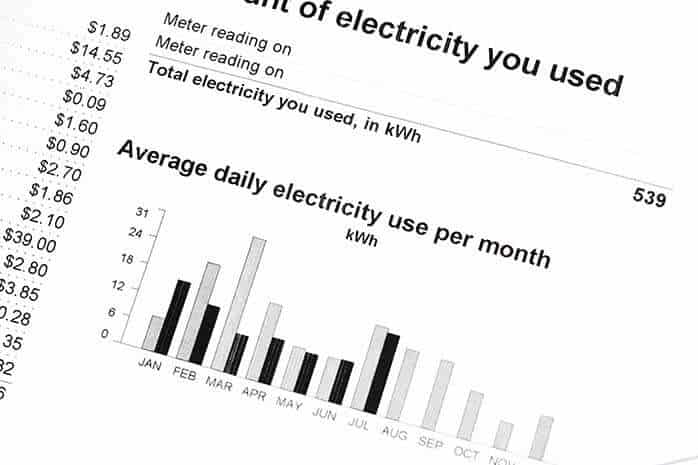 The best way to compare different energy plans is by calculating your total monthly bill based on your expected monthly usage. For a more accurate picture, you can start by calculating your energy usage for the entire year.
However, there's no need to put pen to paper just yet. Compare Power performs these calculations for you in just seconds.
Avoid the hours of research, data entry, and calculations you would need to do for dozens – or even hundreds – of electricity plans. Instead, here you can navigate the energy choice process using an easy step-by-step process that guides you to the energy plan that's perfect for you.
You'll also see all of the fees that electricity companies often try to hide in the fine print. That way, you know exactly where your money is going when you pay your bill each month.
Once you've figured out what electricity plan is best for you, you can sign-up for the plan you've picked without ever leaving our site.
However, before knowing what plan is perfect for your home or business, you must have a solid understanding of your usage.
If you don't know your usage, use your best guess.
Many people can't get their hands on a full year's worth of historical usage. For example, if you bought a new home or opened a business recently, this information is simply not available.
As a result, your next best option is to estimate how much energy you will use, on average, each month.
Your estimate won't be as accurate as one created using all of last year's electricity usage; it's still a good idea.
Otherwise, you're going in blind, and you can end up choosing an energy provider that looks like it has the cheapest plan, but you end up paying higher rates because of your usage.
Use ComparePower to find the best energy plan for your specific usage.
Instantly compare Houston electricity rates.
Any product or company names, marks, or logos shown on this page are the property of their respective owners. ComparePower is an independent marketplace offering free electricity pricing comparisons for consumers.
Houston electricity rates
74 Houston Electric Rates
These live rates for CenterPoint Energy service area were updated on . Pricing shown is based on an exact usage of 1000 kWh.
Instantly compare Houston electric companies.
Houston electric choice
Whether you recently moved to the Houston area or you're considering switching energy companies for your home or business, this helpful guide will help you find the electricity plan that works best for you.
Electricity providers in Houston, Texas, are deregulated. What this means for energy consumers is that you have a choice when it comes to your retail electricity company.
Residents of Houston have used ComparePower for over a decade to find the lowest electricity rates for their homes or business.
These official rates are the same ones you'll get from the energy companies themselves if you call or visit their websites one by one.
Competing offers from many different electricity providers are presented here in a clear and standard format that makes comparing your energy choices quick and easy.
The rates published here help Texas consumers avoid common pitfalls in comparing energy plans, like hidden fees and advertising gimmicks.
Here, energy choices are presented in an "apples-to-apples" comparison, saving you countless hours on the phone with your various energy providers or navigating dozens of different websites.
Unlike other parts of the country, electricity customers in Houston have the flexibility to choose the best energy plans at the cheapest rates.
The idea behind electricity deregulation is to break up the monopoly that some power companies established early on.
To encourage fair competition and the best electricity rates, customers in Houston have the power to choose their energy provider.
In Houston, electricity providers compete for your business. They attract customers by offering rock-bottom electricity rates, so taking the time to shop around can save you money on your energy bills.
Up to 100 different Retail Electricity Providers compete for customers in Houston.
There are hundreds of plans to choose from, so it can be tough to find the one that's just right for your home or business.
Average Electricity Rates in Texas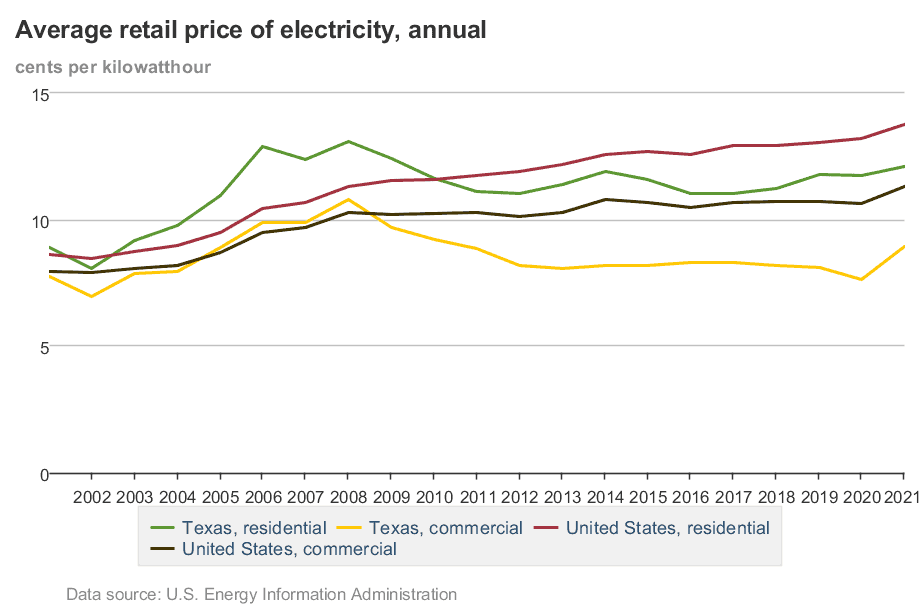 The average price for residential electricity in Texas is 13.93 cents/kWh cents per kilowatt-hour (kWh), 13% less than the United States average.
Moving? Start electricity in Houston
Start electricity service in Houston and have power on for a stress-free move.
With over 2.3 million people, Houston is the most populated city in Texas and the fourth-most populated city in the U.S.A.
Houston is a diverse city with a growing community of artists, entertainers, and athletes. Houston is home to the Houston Livestock Show and Rodeo, the most significant annual event of its kind in the world.
The city also has a fantastic art scene, with annual events like the Art Car Parade and Bayou City Art Festival offering fun for all ages.
For aeronautical enthusiasts, Houston has been known as "Space City" since 1967 because it is home to NASA's Lyndon B. Johnson Space Center.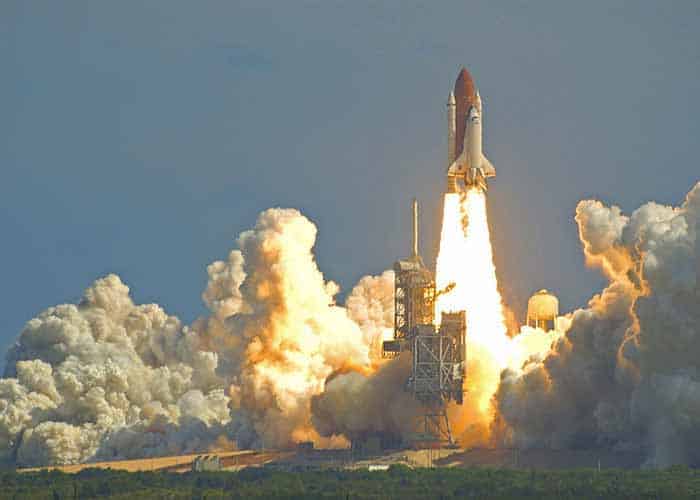 With a total land area of nearly 600 square miles, Houston is the largest city in the South. Residents can enjoy outdoor activities all year-round since the city has hot summers and mild winters.
For people who just came to town, there are plenty of things to discover about Houston. Consider taking the family out to one of Houston's 337 parks or spend a fun day checking out the wildlife at the Houston Zoo.
If you're looking for a more international experience, check out Houston's robust Chinatown or the Mahatma Gandhi District.
Or, if arts and entertainment is more your style, Houston's Museum District attracts over 7 million annual visitors, and the Bayou Music Center stages live concerts, theater productions, and stand-up comedy throughout the year.
If you're setting up electricity service in Houston for the first time, you will need to see the electricity usage of your new home or business over the last year.
If you're buying a home, ask the previous homeowner for copies of their electricity bills for the past 12 months. These billing statements should have everything you need to estimate your usage reliably.
While it may seem like a hassle, taking the time to get this information will save you money and time in the long run.
Once you have the data, ComparePower will do the math. Here, you can find the best plan for your new home or business by comparing competing electricity plans instantly.
Note: If you really can't obtain your home or business usage history, you can estimate your monthly usage instead using the "Help Me Choose" tool. Just enter your zip code below, and we'll help you estimate your likely energy needs.
Once you've selected your energy plan, sign-up instantly – it's that simple. Compare Power will even remind you when it's time to come back for another comparison. Energy choice lets you quickly switch and save at the end of a term for whatever plan you choose.
Compare Houston electricity rates and save on your bill.
Switching? Save money in minutes
Especially if you're new to the area, you may not be used to switching power companies regularly. But remember, competition among electricity companies means prices are always changing. As a result, it's a good idea to shop around for a lower price whenever your existing plan is about to expire.
Learn how to switch energy providers with your usage history to save money on your Houston electricity bill.
This is especially true because your existing electricity provider often raises your rates once your contract is up.
Shop around a bit before renewing your contract. That way, you can make sure you're getting the best deal among competing electricity companies.
Switching energy pans regularly can end up saving you hundreds or even thousands of dollars each year on your energy costs.
Switching is easy:
No need to call your current company to cancel (no "break-up call")
Service visits to your home are not required
Your power supply is not interrupted
Switching takes only a few minutes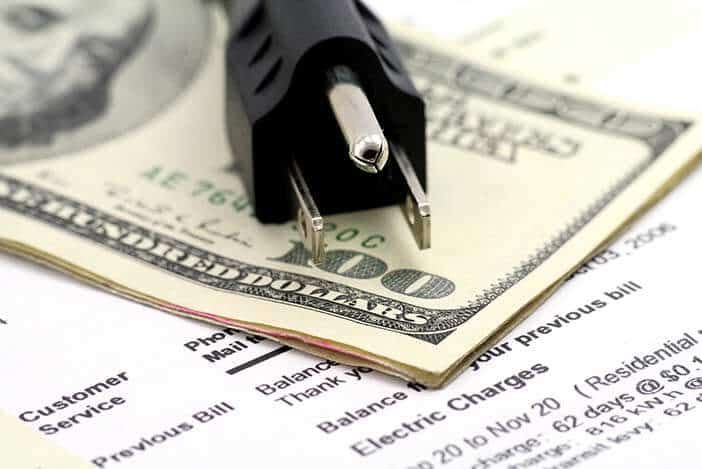 Calling your energy provider to tell them you're going with a competing plan instead can be awkward.
Avoid the hassle. Instead, when you switch, your new electricity company will handle everything for you, even canceling service with your previous provider.
Losing power is incredibly inconvenient, but switching does not disrupt your service.
This is because electricity in Houston is all delivered by the same distribution company, so you can enjoy uninterrupted power whenever you change energy plans.
Also, Texas law gives you 14 days before your existing contract expires to change your plan without incurring an "early termination penalty."
If you have a long-term power contract, check how many months remain before it expires. Most companies let you set a start date for your new plan up to 60 days in advance.
Even if you're well within the term of your contract, consider switching anyway. Although you'll most likely be charged a fee, you may save even more by getting out of your existing contract and choosing a plan with cheaper rates.
If you're still confused, directly email us your latest energy bill, and one of our team members will get back to you right away to discuss your best options.
But remember, understanding your energy usage is the best way to find your optimal electricity plan. If you're ready to switch, start by figuring out your usage first.
To do this, you will want to gather your energy bills for the past 12 months. Your statements will show your monthly usage, which you can use to find the perfect plan for your home or business.
Switch electricity providers in Houston and save money.
Houston energy companies
Looking for the best electric service providers in Houston?
You can sign up for service with any number of great electricity companies like TXU Energy, Reliant, Direct Energy, Green Mountain Energy, 4Change Energy, TriEagle Energy, and more.
Click on the company to view their rates, learn more about their service, or sign up.
Houston no-deposit lights
Many Houston residents are looking for energy plans that don't require a deposit.
If the first pan you selected requires a deposit, ComparePower will show you other plans available to you without a deposit.
This is an easy way to find a no-deposit energy plan, and it saves you a lot of time and hassle down the line. No longer do you need to click around or call company after company to find out if a deposit is required for your account.
You shouldn't have to pay a deposit just to get your lights turned on, and by checking on all of your options, you probably won't have to. Since every company is different, one may require a deposit from you while several others do not.
Compare Power checks deposit requirements on several plans instantly, so you can get your power turned on and get back to your day. Same-day service is available, so get your lights turned on today.
Get no-deposit lights in Houston same day.
Deposit Waivers (The Deposit Waivers section below will not change)
You may be eligible to have the deposit waived if you meet one of the following criteria.
A residential customer or applicant may be deemed as having established satisfactory credit if:
The customer has been a customer of any REP or an electric utility within the two years prior to the request for electric service; is not delinquent in payment of any such electric service account, and during the last 12 consecutive months of service was not late in paying a bill more than once.
The customer or applicant possesses a satisfactory credit rating obtained through a consumer reporting agency, as defined by the Federal Trade Commission.
The customer or applicant is 65 years of age or older, and the customer is not currently delinquent in payment of any electric service account.
The customer or applicant has been determined to be a victim of family violence.
The customer is medically indigent.
The requirements above are directly from the Texas Public Utility Commission §25.478 – Credit Requirements and Deposits.
Note: Always remember, that you must order an energy plan on ComparePower before you can obtain a waiver for your deposit.
After you've placed your order, you will receive an email with instructions as well as contact information for your new energy company.
Important: You must send your waiver information by email, phone, fax, or mail to your new energy company – not to ComparePower.
Once your energy company receives your documentation, they will contact you to let you know that they've requested your energy service to begin.
Remember, your energy company will not start your electric service until you pay or receive a waiver on any deposit requirement they may impose.
If you have any questions about deposit waivers, you can contact us. One of our team members will assist you as soon as possible.
Houston business electricity
If you've got business in Houston, you're on the right track to success.
Houston is a thriving economic center, home to many entrepreneurs and companies from large to small. With an extensive population with diverse needs, Houston is a great place to launch your business.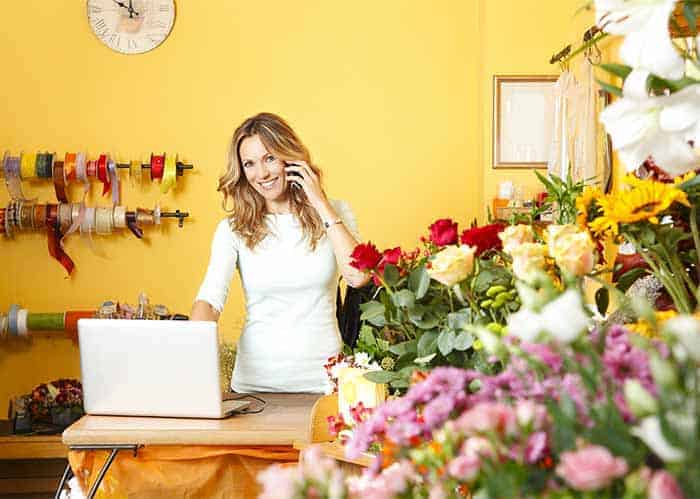 Houston is a world-class city, boasting a robust energy industry. With oil, natural gas, wind, and solar power galore, energy brings a great deal of prosperity to the city. Houston's Ship Channel also makes the city a destination for world trade, and local businesses commonly ship their products worldwide.
Business owners know that at the end of the day, it's all about the bottom line. Lowering your energy costs means increasing your profitability. Market conditions change every day, often driving energy prices lower and lower. So, every business owner should compare rates from competing electricity providers on a regular basis.
However, business owners are often pretty busy running day-to-day operations. Because energy at scale is Compare Power's only focus, we have the connections and the expertise to secure the lowest rates for your business.
In fact, many energy companies will not even sell directly to a business without the help of a commercial energy broker like Compare Power.
Compare Power bridges the gap between your business and Houston's energy companies. Here, various energy companies compete for your business through a sealed bidding process.
Just submit your information, and the companies will present their bids. Then, you can choose the best rate. Compare Power makes finding the perfect electricity plan for your business simple, quick, and hassle-free.
Get competing quotes for your business electricity from 31+ providers in Texas.
Texas utility service areas
Not in the Centerpoint Service area? Search low electricity rates by service area and local utility company.
Click on your Texas Distribution Utility (TDU) below to compare electricity rates in your service area.
Compare Houston electricity rates and save.
Houston utility services
Electricity
To learn more about Smart Meters, or to download your electricity usage from your meter, visit Smart Meter Texas.
To report an issue with your electricity service or power outages in Houston, call or visit Centerpoint Energy electric utility: 800-752-8036
Gas
For gas service in Houston, call or visit ATMOS Energy at 1-888-286-6700.
Garbage/Recycling Pickup
In Houston, garbage, sewer, and recycling services are included in your water utility bill from the City of Houston.
Water
The city of Houston Public Works is a public utility owned by the City of Houston, TX
Customer Care: 713-371-1400 or [email protected]
Hours of operation: Monday – Friday 8:00 a.m. – 5:00 p.m.
24-Hour Emergency Service: Call 311 if you suspect a water main break, water leak, sewer overflow, or water contamination.
Houston electricity zip codes
You can find the best electricity rates by zip code. Click on your zip code below to find competitive rates in your area.
Popular ZIP codes:
77002 77003 77004 77005 77006 77007 77008 77009 77010 77011
Texas electricity
Are you looking for a cheap electricity rate in another Texas city? Find your city below and click to sign up for a low-cost electricity plan.
Don't see your city on the list? Use the zip code finder to search for the lowest rate in your city.
Houston electricity FAQs
Who has the best electricity rates in Houston TX?
The provider with the lowest rate for you depends on your annual usage profile. 
There are over 60 energy providers serving Houston, and they all offer different plans and rates. 
Find the right electricity provider for your home by using the kilowatt-hour usage of your home on ComparePower and say goodbye to overpaying for electricity in Houston. 
What is the cheapest electricity company in Houston?
The best way to find a cheap rate for your home in Houston is to shop with your home's electricity usage profile.
Houston electricity companies advertise their most competitive "price per kWh" rates based on exact consumption (typically 1000 or 2000 kWh). However, you don't actually use exactly 1000 or 2000 kWh. No one does.
Find the best rate for your home's usage on ComparePower, created to cut through the confusion and provide a true apples-to-apples comparison of the most competitive electricity plans from trusted and reliable electricity providers.
ComparePower Houston
Energy Saving Articles