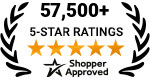 Any product or company names, marks, or logos shown on this page are the property of their respective owners. ComparePower is an unaffiliated, independent marketplace. Get unbiased, accurate information backed by our commitment to editorial integrity.
Ever found yourself in the dark, literally, wondering how long it takes to reconnect electric service?
If you're nodding along, you're in the right place. We're about to shed some light on the process of reconnecting electricity in Texas.
Stick around, and you'll walk away with a clear roadmap to power up your home without breaking a sweat.
TLDR: To get your power back on in Texas, focus on these three key steps:
Clear any outstanding bills with your Retail Electric Provider (REP).
Understand your rights as a consumer in the Texas electricity market.
Use ComparePower to compare plans, and choose the best plan for your needs.
The Power Disconnect Dilemma
We've all been there. Maybe you missed a payment, or perhaps you're moving into a new home.
Suddenly, you're faced with the daunting task of reconnecting your electricity. The good news
It's not as complicated as it seems, especially when you have ComparePower on your side.
We understand the stress and inconvenience that comes with a power disconnect. That's why we're committed to making the reconnection process as smooth and straightforward as possible.
Understanding the Texas Electricity Market
Before we dive in, let's get to grips with the Texas electricity market. It's deregulated, which means you can choose your electricity provider.
Sounds great, right? But with choice comes decision-making, and that's where ComparePower steps in.
We simplify the process of selecting the best plan for your needs. Our platform provides a comprehensive comparison of rates and plans helping you make an informed decision.
We also offer expert advice and tips to help you navigate the Texas electricity market.
Clearing the Path to Reconnect Electric Service
The first step to reconnecting your electricity is clearing any outstanding bills.
Most REPs aim to restore service within 48 hours after payment. But remember, each provider has its own set of procedures.
What if I can't pay my bill?
Your electricity company has to warn you ten days before they turn off your electricity.
The letter they send will also tell you if you can pay your bill in smaller parts and what will happen if you don't pay by the date they wrote in the letter.
If paying the full balance upfront is not an option, consider setting up a payment plan with your current provider or switching to a new provider with more flexible payment options through ComparePower.
If you don't pay your bill by the date in the letter, your electricity might be turned off the next day, unless it's a weekend or holiday.
Understanding Your Rights as a Consumer
In Texas, you're not just a consumer; you have rights. The Public Utility Commission of Texas (PUC) provides protections for electricity consumers, including rules around disconnection notices and deferred payment plans.
Firstly, your REP must provide you with a disconnection notice before cutting off your service. This notice gives you the opportunity to settle any outstanding bills or disputes.
If you're facing financial hardship, you may also have the right to set up a deferred payment plan with your REP.
Secondly, the PUC mandates that REPs cannot disconnect your service during extreme weather events when temperatures are below freezing or exceedingly high.
This is to ensure your safety and well-being.
Thirdly, if you're a critical care customer or have a serious medical condition that requires electric service, you have additional protections. You can apply for a designation that prevents your service from being disconnected.
Disconnection Rules
In Texas, your agreement with a REP is a legally binding contract. If you miss a payment or violate other terms, the provider may disconnect your service.
However, there are specific rules and conditions under which a customer's electricity service can be disconnected:
When can my electric service be disconnected in Texas?
After proper notice, your electricity service may be turned off if:
– You don't pay your electric bill on time or make a plan to pay what you owe.
– You don't stick to the payment plan you made with your REP.
– You use electricity in an unsafe manner.
– You don't pay the deposit your REP asked for.
REPs may disconnect service without notice:
– In case of an immediate safety issue.
– The service is unauthorized or hooked up without a contract.
– Equipment like the power company's meter has been tampered with.
You cannot be disconnected for the following reasons:
– If a previous resident of your home did not pay their electric bill.
– Not paying charges unrelated to electric service.
– Charges are in dispute until the REP wins the dispute.
– When there is a mistake on your bill.
– If you were underbilled for a service rendered over six months ago.
– If the National Weather Service says there is bad weather coming.
– Failure to pay an estimated bill other than a meter-reading plan bill.
Please note that disconnection rules for customers with serious illnesses or disabilities, customers enrolled in energy assistance programs, and residents of master-metered apartments may differ.
How to Turn Power Back On After a Storm in Texas
Experiencing a power outage? Report it to your Transmission Distribution Utility (TDU), not your retail electric provider. Here are the contact numbers for different regions in Texas:
– Houston metro area: CenterPoint Energy – 713-207-2222 or 1-800-332-7143
– North Texas, including Dallas – Fort Worth metro: Oncor Electric Delivery – 1-888-313-4747
– Gulf Coast, north-central and western Texas, including parts of Lewisville: Texas-New Mexico Power – 1-888-866-7456
– Corpus Christi, Abilene, San Angelo, Laredo, Marta, and others served by AEP: AEP Texas – 1-866-223-8508
Assistance Paying Your Electric Utility Bill
If your power is out and you're having difficulty paying your energy bills, there are programs that can help.
Consider looking into the Low Income Home Energy Assistance Program (LIHEAP) at acf.hhs.gov, a dedicated program providing support for energy costs to those in need.
You can also explore benefits.gov for an array of government benefits tailored to your situation. These resources are here to assist you in regaining control over your electricity and your life.
The ComparePower Advantage
Navigating the electricity market can be complex and confusing. Without a service like ComparePower, you could end up paying more than necessary for your electricity or get lost in the complex jargon of the electricity market.
Why risk it when you can have a trusted partner guiding you every step of the way? With ComparePower, you can avoid common pitfalls, save money, and enjoy a hassle-free reconnection process.
Our user-friendly platform allows you to compare plans, prices, and providers, ensuring you get the best deal.
We also offer a wealth of resources, including articles, guides, and tips, to help you understand and navigate the Texas electricity market.
Our team of experts is always on hand to answer your questions and provide personalized advice.
With ComparePower, you're not just reconnecting your electricity; you're gaining a trusted partner in all things energy-related.
Final Thoughts
Reconnecting your electricity doesn't have to be a hassle. With ComparePower, you have a trusted partner ready to guide you through every step of the process.
So why wait? Say goodbye to confusion and hello to a seamless electricity reconnection experience.
Support You Can Count On
Questions? Our local experts can help you navigate options and find the best electricity plan. Reach out to us.