Any product or company names, marks, or logos shown on this page are the property of their respective owners. ComparePower is an unaffiliated, independent marketplace. Get unbiased, accurate information backed by our commitment to editorial integrity.
Switch Holds in Texas
In Texas, there's a little obstacle known as a "switch hold" that might get in the way of you changing your electricity provider.
This temporary barrier on your electric meter is typically slapped on when there's an unpaid balance on your account or if you haven't met certain obligations with your current retail electric provider.
You'll have to settle the score with your current provider to lift that pesky switch hold. That means paying off any outstanding balance or fulfilling the requirements.
Let's say you're moving into a new home with an existing switch hold. Don't worry. There's a way out! Fill out a New Occupant Statement (NOS) and gather supporting documents to prove your new residency.
This might include a signed lease, a notarized affidavit from your landlord, closing documents, a certificate of occupancy, or a recent utility bill from a different address in your name.
This information lets you verify your new residency and kick that switch hold to the curb!
What is a switch hold?
A switch hold is a measure the electricity provider takes to prevent customers from switching to another provider before settling their past-due bill.
This hold is placed by the Retail Electric Provider (REP) and is typically put in place when a customer has a past-due balance and has failed to fulfill a payment agreement.
How do you get a switch hold?
A switch hold prevents attempts to switch providers. If you cannot pay your electricity bill, your electric company may offer a deferred payment plan, enabling you to pay the outstanding balance in installments.
When entering such an agreement, the electric company can impose a switch hold on your meter to prevent you from changing providers to evade the due balance.
Additionally, a switch hold may be placed if your utility company detects meter tampering at your location.
Interfering with your Transmission and Distribution Utility meter is illegal and can result in a switch hold being applied.
How to get electric lights with a switch hold?
A switch hold will remain in effect until your electric company informs the utility company that all payment obligations, including any back-billings and meter repair charges resulting from tampering (if applicable), have been fulfilled.
If your service has been disconnected due to non-payment, you must settle your outstanding balance with your current provider to restore your electricity.
Can I switch electricity companies if I owe money? 
In Texas, you can switch electricity providers even if you have an outstanding balance, provided no switch hold is already in place.
If your electricity is disconnected due to non-payment, contact your current provider and request a payment plan to gradually pay off the outstanding balance.
Agreeing to a payment plan, you acknowledge that a switch hold will be placed on your service address.
Do not enter into a payment agreement with your electric company to avoid a switch hold. Instead, try to pay your bill in full if possible.
If you lack the funds, consider paying your bill and switching to a prepaid company through ComparePower.
Failing to pay your electricity bill may negatively impact your credit, making it more difficult to secure electricity when needed.
How to remove a switch hold? 
A switch hold can be lifted by settling any outstanding balance with your electricity company. After paying the balance in full, removing the switch hold may take up to 72 hours.
For new occupants facing a switch hold, you can have it removed by reaching out to the electricity company you want to establish services with and completing a New Occupant Statement (NOS).
The NOS must be accompanied by at least one of the following supporting documents:
– A copy of the signed lease
– A notarized affidavit from the landlord
– Closing documents
– Certificate of Occupancy; or
– A utility bill in the customer's name, dated within the last two months, from a different address
Can utilities be shut off right now in Texas?
The Texas Public Utility Commission has lifted a moratorium on utility disconnections.
How can I get help paying my electric bill in Texas?
Electricity providers may assist low-income customers. To qualify, you must be enrolled in the Supplemental Nutrition Assistance Program (SNAP) or receive Medicaid benefits, and the participant's name must be listed on the electric bill.
Contact your electricity provider to determine if they participate in such programs and offer low-income benefits.
Texas Energy Companies
Sign up, learn more, or view current rates.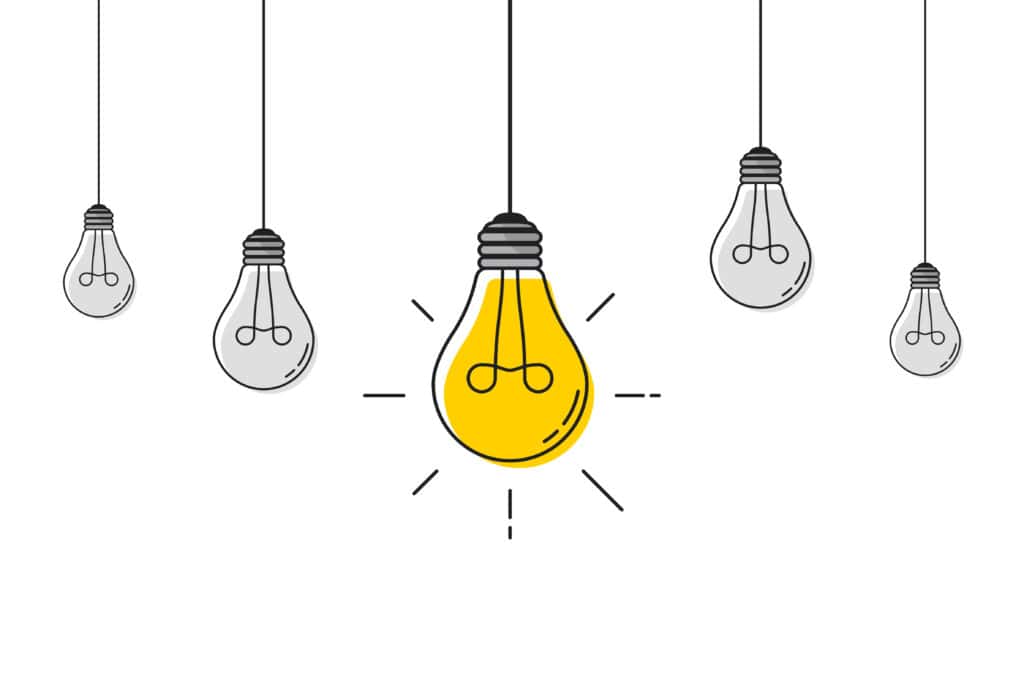 Save Time & Money
No Deposit Lights
Save time searching the internet and calling Texas electric companies for no-deposit offers. Compare electricity rates and find no-deposit lights instantly online ⤵️