Fort Worth Electricity Rates
Want to save on your electricity bill in Fort Worth?
The average retail price for residential electricity in Texas is $0.12 per kilowatt-hour (kWh). Save 20% or more off of the Texas average price in Fort Worth today.
Best site to find the most competitive energy rates

Jose M. (TX, United States)
Find cheap electricity rates in Fort Worth
Choosing an electricity plan in Fort Worth without taking your home's usage history into account could cost you hundreds or even thousands of dollars.
The #1 most important thing to know is your home's energy usage. 

This quick 2-minute video explains why shopping with your usage is so important. 
Super easy to determine what plan you need based off your past useage.

Amanda J. (TX, United States)
Use your actual usage to get the best price on electricity for your home in Fort Worth.
The key to getting the best rate for electricity in Fort Worth is to estimate the amount of energy you will use month-by-month for the upcoming year. Why is this so important?
Energy companies advertise their "price per kWh" based on some amount of electricity. This is usually 2000 kWh, but the price is based on using this exact amount.
So, if you buy this amount, you get the advertised rate. But every plan uses a different formula if you use more or less than this specified amount. Depending on how your usage differs, you could pay a very different rate.
This is why you need to match your electricity use to the amount of energy shown for that rate. This can get confusing.
But it does not need to be. You just need to start with the right information.
The first thing you need is your monthly electricity usage. It's even better if you can get the figure for the past 12 months. Then you compare the plans and rates based on this historical usage and just select the lowest rate.
ComparePower does this for you in an instant.
All the information from all the retail electricity providers on all the available plans has been put together in this one place for you already.
Instead of creating spreadsheets or doing calculations after seemingly endless research, just use the simple step-by-step guide to learn which energy plan fits your electricity use.
All the fees, every charge, and every bit of fine print are included in our calculations. There are no surprises because we gathered everything you need, except for the amount of electricity you want to buy.
And what could be better than helping you sign-up with your new electricity company right from this site, so that there is no confusion about the plan you want?
This simple, straightforward process starts with you gathering your electricity bills for the past 12 months. But don't worry if you don't have these because there are other ways to get the best rate and plan for you.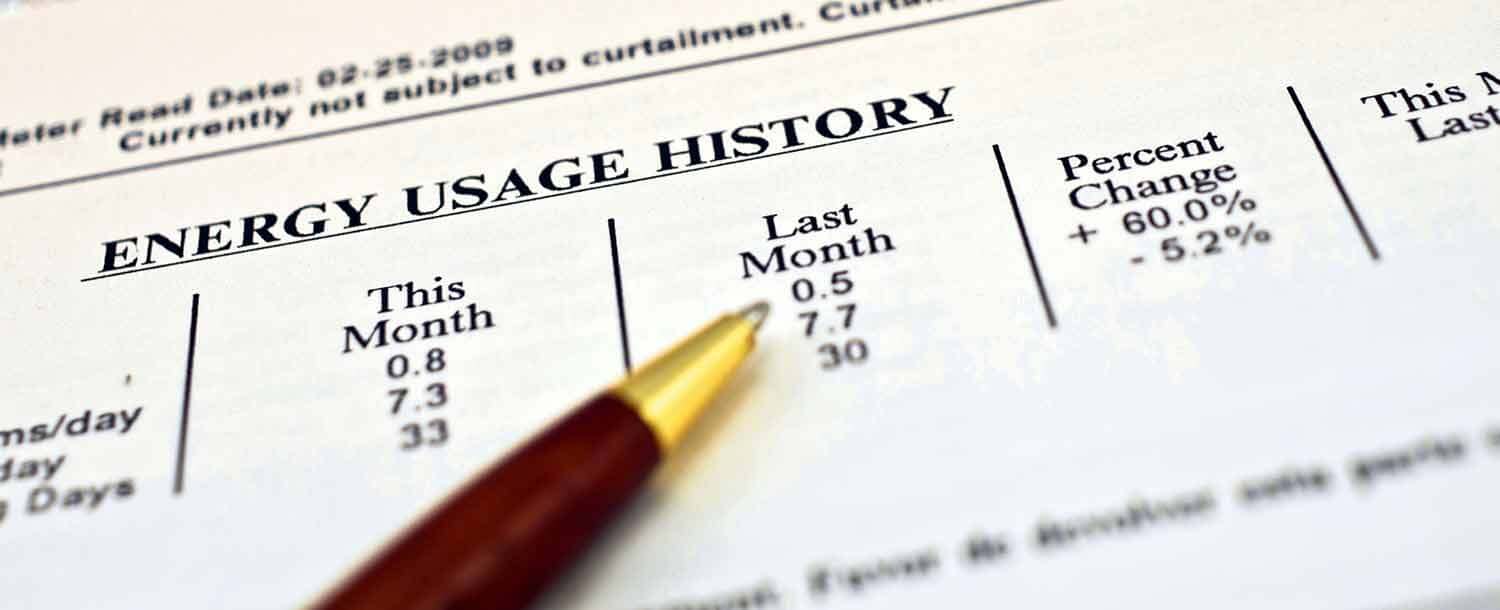 If you can't find historical usage, estimate!
Without that information, you can use an estimate based on the size of your home. Of course, if you're moving into a new home utilizing an estimate may be your only option. It's not a bad way to go about choosing a plan.
Using an average is much better than picking the best rate you see advertised. That's almost like choosing a plan at random because you have no idea if you will consume that amount of electricity. An average of at least gives you some sense of how well the plan fits your needs.
Use ComparePower to find the best energy plan for your specific usage.
Instantly compare competing Fort Worth electricity companies, plans, & rates.
Fort Worth electricity rates
The average residential electricity rate in Texas is $0.12 per kilowatt-hour (kWh), 11% less than the US average.
The average retail price for commercial electricity in Texas is $0.089 per kilowatt-hour (kWh), 21% less than the US average.
Fort Worth residential electricity rates
92 Fort Worth Electric Rates
These live rates for Oncor Electric Delivery service area were updated on . Pricing shown is based on an exact usage of 1000 kWh.
Instantly compare Fort Worth electricity rates.
Any product or company names, marks, or logos shown on this page are the property of their respective owners. ComparePower is an independent marketplace offering free electricity pricing comparisons for consumers.
Fort Worth business electricity rates
Get competing quotes from over 31 Texas electricity providers for your Fort Worth business in minutes.
Fort Worth is open for business, and open to new companies coming to set up shop.
It's no surprise that with the Dallas Fort Worth Airport comes some aeronautic companies like Bell Helicopter, Lockheed Martin, and American Airlines. And given the chic food sectors including Sundance Square, new small restaurants are opening all the time.
Just like a residential customer, a business owner needs to look at rates from a different provider to find the best plan. Prices have been driven down by competition since deregulation, and lower costs are one of the things that bring business to Fort Worth.
ComparePower focuses on this market and energy at scale. This means that we usually lock in lower rates than any individual businesses can on their own.
Plus, there are energy companies that refuse to deal directly with the business. They only go through commercial energy brokers.
ComparePower has a unique solution to this problem. We bring your business and energy companies together in a sealed bid process.
First, you submit your information. The companies present their bids. You have to choose the best rate. It is just that simple, quick, and easy.
Save on energy in Fort Worth, Texas.
Fort Worth electricity choice
You have the power to choose who supplies your electricity in Fort Worth, Texas.
ComparePower assists consumers in Fort Worth with a free service created in 2009 to search for and select their perfect energy provider.
This free consumer website has already assembled the official rates and plan details from all electricity providers. This is the same information you will find by contacting the companies directly or visiting their websites.
Best of all, this information is presented in an easy-to-understand format. You can exercise your freedom to choose with no hidden hassles, no advertising gimmicks, and no surprise fees.
ComparePower has invested the time and effort so that you can get the benefit. Fort Worth energy customers don't need to waste time on phone calls or internet research. It's all right here.
Texas law has deregulated the energy market in Fort Worth, Texas. This means every consumer has the freedom to choose their electricity company (retail energy provider). This puts you in charge, and not the energy company.
You can use the freedom to choose to get the benefit of competition in the deregulated retail electricity market. Free market competition is the direct result of a de-monopolized energy system for the majority of Texas, including the city of Fort Worth.
The competition created by the open market in retail electricity means lower rates and a variety of energy plans for residents of Fort Worth. This means energy consumers just like you can save money by switching providers after shopping for the perfect plan.
You have hundreds of plans to choose from. These plans are offered by as many as 60-100 retail electricity providers who want to be the energy company for your home or business in Fort Worth.
Moving to Fort Worth? Setup electricity
Whatever you do, don't dismiss Fort Worth as just a big suburb of Dallas! This rollicking "cow town" is more than that, with a fun-loving spirit that has not forgotten it is located in Texas!
Learn how to start electricity service in Texas and get power scheduled for your move.
Fort Worth has the Stockyards National Historic District that boasts wooden corrals and brick sidewalks, plus enough world-famous bars and restaurants to entertain and feed a stampede of tourists. And at 11:30 and 4:00 every day, there is an actual cattle drive that pays homage to this area's traditions.
But this thriving metropolis of about 833,000 has a lot more than history on its side, which may be why Thrillist recently named it the most underrated city in Texas.
Fort Worth boasts a zoo that USA Today ranked as the fourth-best in America and which draws over a million visitors a year. The Kimbell Art Museum has only Michelangelo in North or South America and hosts world-class traveling exhibits – all for free.
And if you want to feel the sand between your toes without traveling all the way down to the Gulf Coast, spend some time at Panther Island on the Trinity River. You can rent paddleboards, go tubing on the river, or "ooh and aah" at the incredible 4th of July fireworks and celebration.
Billy Bob's is the world's largest honky-tonk holding over 6,000 people.
Important: If you are new to Fort Worth and getting electricity service for the first time, try to obtain the last 12-months of electricity consumption for the home.
It's possible that the last homeowner has this information in their records and will be willing to share it with you. It never hurts to ask, even if your family is larger or smaller than theirs.
This information is so valuable that any time you spend trying to get it is a significant investment. It will help you get the perfect plan for your new Fort Worth home.
By using accurate information, ComparePower will provide you with the perfect choice of plan. The best information results in the best options.
Note: Not everyone can get the best information, so ComparePower has built a fast and easy way to use the average electricity use for your area. We calculate this figure based on the zip code you enter on our "Help Me Choose" tool.
Remember, ComparePower even lets you sign-up for the plan you choose instantly. And we remind you when the plan you choose is ready for renewal, so you can search the market and get another great rate on your energy plan.
Save time and money shopping for power in Fort Worth.
Switch electricity providers in Fort Worth
The market for electric service is dynamic with rates and plans that change frequently. This means that you should always shop for the perfect plan before selecting or renewing a contract. A new, better price may have been introduced.
Learn how to switch energy providers and save money in Fort Worth, Texas.
Worse yet, your current provider may be counting on you simply renewing with them, so they typically raise rates on all renewals. Don't get caught in this trap.
Check for the perfect plan before you simply renew with your current electricity provider. Know that the rate you will be paying is the best rate for your household electricity use.
The time it takes to find the perfect energy plan and then switch to it can save you hundreds or thousands of dollars in the coming year on your energy bill. It's a great investment of your time and ComparePower has made it as easy as it can be.
Switching is this easy:
You don't have to make a "break-up call" or even contact your current provider.
You don't have to have someone come to your home.
You don't have any disruption in your power supply.
You don't have to spend a lot of time finding the perfect plan.
The change from your old to your new provider is done by your new electricity company, who will even call the old provider and cancel your service.
This means that there is no interruption in electric service from switching. All the electricity in Fort Worth is delivered by the Oncor Transmission and Distribution Utility.
Your new provider will use the Oncor wires and poles that already deliver electricity to your home. That does not change when you switch electricity providers, so the reliability of your service does not change.
The law in Texas specifies that there is no "early termination penalty" for changing providers within 14 days of the end of your contract period. But you do not have to wait until then to get started.
If you are under contract, see how long your current contract has left. The good news is that you can schedule a switching date with most companies up to a full 60 days before the end of your current contract. That gives you the opportunity to make the decision anytime in those two months.
But that's not all. Even if there is a fee to switch out of a contract now, it's possible that you can save enough with a new provider that you'll still be money ahead by paying the fee and making the switch.
If you want some help evaluating this option, email us your latest energy bill, and we will get back to you as quickly as possible with an analysis of your options.
Of course, it never hurts to check for free what rates are available for the amount of electricity you need. Remember, to find the best plan it is important to know your usage. This is how to find the truly best rate
So, get your bills or other usage figures together for the past 12 months. With that information and the rates and plans from providers already collected here, you can find the lowest rate and the best plan for your household use.
Find the best energy plan for your home.
Fort Worth energy companies
There are great energy companies looking for your business in Fort Worth.
You can sign up for service with some great energy companies such as TXU Energy, Reliant, Direct Energy, and more.
Just click on the company name from the list below and see the rates, learn about the plans, or simply sign up.
No-deposit lights in Fort Worth
Not all energy plans in Fort Worth require a deposit. Want one that doesn't?
Learn how to get no deposit lights for your home in Fort Worth.
Our system includes information on plans both with and without a deposit. If the first plan you pick has a deposit requirement you don't want, ComparePower will also find other plans that do not have a deposit requirement.
That's convenient and saves you both time and trouble. There is no need to call around or research retail electricity companies to learn if they require a deposit or not. We've done that work for you already.
So don't pay a deposit so you can have your light if you don't want to. Did you know that you probably don't have to?
Deposits are a feature of each company. Some require them, and some don't. It's just that simple.
We already know the deposit requirements for different plans so you can get your lights on and get back to other things.
Get your lights turned on the same day with no-deposit.
Deposit Waivers
You may be eligible to have the deposit waived if you meet one of the following criteria.
A residential customer or applicant may be deemed as having established satisfactory credit if:
The customer has been a customer of any REP or an electric utility within the two years before the request for electric service; is not delinquent in payment of any such electric service account, and during the last 12 consecutive months of service was not late in paying a bill more than once.
The customer or applicant possesses a satisfactory credit rating obtained through a consumer reporting agency, as defined by the Federal Trade Commission.
The customer or applicant is 65 years of age or older, and the customer is not currently delinquent in payment of any electric service account.
The customer or applicant has been determined to be a victim of family violence.
The customer is medically indigent.
The requirements above are directly from the Texas Public Utility Commission §25.478 – Credit Requirements and Deposits.
Note: If you meet any of the conditions listed, you have to obtain a waiver. This means you have to order an energy plan on ComparePower and then begin the process of waiving the required deposit.
Once you've taken the first step of ordering an energy plan, you will receive an email with waiver instructions including contact information for your new energy company.
Important: You must send your waiver information by email, phone, fax, or mail to your new energy company (not to ComparePower).
As soon as your energy company receives your documentation, they will let you know that they've sent a request for your energy service to begin.
Your new electric service will not start before you either meet the deposit requirement or receive a waiver. You must communicate with your new retail electricity provider.
We are glad to answer any questions we can on deposit waivers. Contact us, and we will get back to you as soon as possible.
Fort Worth electric utilities
Electricity
To learn more about Smart Meters, or to download your Electricity Usage, visit Smart Meter Texas.
To report an issue with your electricity service or power outages in Fort Worth, call or visit the Oncor Utility company: 1-888-313-4747
Gas
For gas service in Fort Worth, call or visit ATMOS Energy at 1-888-286-6700.
Garbage/Recycling Pickup
Fort Worth provides garbage, recycling, and yard waste pick up one day a week. Visit their website or call them at 817-392-1234 for more details
Water
The City of Fort Worth manages the water service for this Texas metropolis.
Customer Care: 817-392-4477
Utility service areas in Texas
Not in the Oncor Service area? Search low electricity rates by service area and local utility company.
Click on your Texas Distribution Utility (TDU) below to compare electricity rates in your service area.
Don't know your TDU? Shop rates with your zip code.
Fort Worth electricity zip codes
You can even find the cheapest rates in Fort Worth using a zip code. Just click on your zip code below to find competitive rates in your area.
Popular ZIP codes:
76102 76103 76104 76105 76107 76108 76109 76110 76111 76112
View electricity prices for cities near Fort Worth, Texas
Not in Fort Worth? Click on the city of your choice to find and compare low-cost electricity plans.
Don't see your city on the list? Use the zip code finder to search for your new low rate in your city.
Don't see your city or zip code? Enter your zip code below to search for your new low rate:
Fort Worth electricity FAQs
How do I find cheap electricity in Fort Worth?
The best way to find a cheap rate for your home in Fort Worth is to shop with your home's electricity usage profile over 12 months.
Fort Worth energy companies advertise their most competitive "price per kWh" rates based on exact consumption (typically 1000 or 2000 kWh). However, you don't actually use exactly 1000 or 2000 kWh. No one does.
Choosing a plan based on 500, 1000, and 2000 kWh prices is a sure way to overpay for power in Texas, so don't do that. Shop with your kWh usage instead and save money on your electricity bill month after month.
Get the best rate with your home's usage on ComparePower, created to cut through the confusion and provide a true apples-to-apples comparison of the most competitive electricity plans from trusted and reliable electricity providers. 
Which electricity company in Fort Worth offers the cheapest rates?
The provider with the lowest rate for you depends on your annual usage profile. 
There are over 60 energy providers serving Fort Worth, and they all offer different plans and rates. 
Find the right electricity provider for your home by using the kilowatt-hour usage of your home on ComparePower and say goodbye to overpaying for electricity in Fort Worth. 
ComparePower Fort Worth
Energy Savings Articles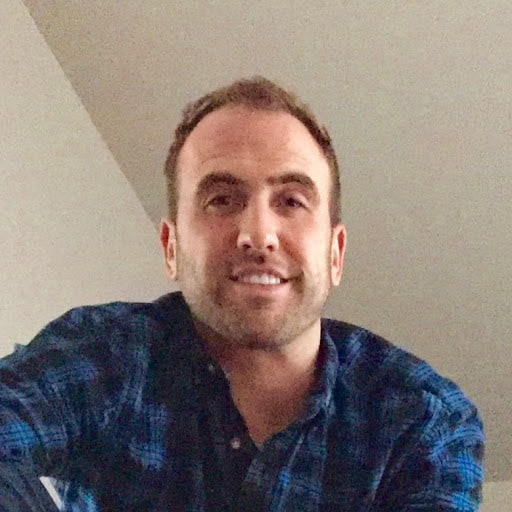 Author: Brad
Serving Texans with the right energy choices for their home or business for over a decade.