Any product or company names, marks, or logos shown on this page are the property of their respective owners. ComparePower is an unaffiliated, independent marketplace.
Power to Choose Alternative
We all have to shop for electricity and let's be honest, it can be a pain.
In Texas, there are more than 60 energy companies offering hundreds of plans and rates, so how do you pick the one that's right for you?
Texas residents who are unaware of better choices turn to powertochoose.org.
The truth is that energy companies have been manipulating the PowertoChoose site with price gimmicks that have misled Texans into thinking they are getting a great deal for years.
Get your best rate in minutes ⚡️
Tell us about your home and energy habits, and we'll help you choose👇🏽
See the real price you'll pay, not what's advertised.
Powertochoose.org lists prices for three specific usages of 500, 1000, and 2000 kWh.
You only pay the advertised rate per kilowatt-hour if you use precisely 500, 1000, or 2000 kWh.
No one uses exactly 500, 1000, or 2000kWh every month.
You can't find out how much you will pay outside those three usages on Powertochoose.org.
So why would you shop based on those three usages alone?
There may be months when you use 562 kWh, 1032 kWh, or 2354 kWh.
The amount of electricity you use changes from season to season.
It will differ from month to month, and it will also vary from year to year.
As a result, the Power to Choose website often raises Texans' electricity bills rather than lowering them.
The best energy plan for your Texas home is determined by comparing energy plans that match your home's historical usage profile.
Save with usage-based pricing
When you choose a plan on the powertochoose.org website because it offers the lowest advertised price, you could be overpaying for energy.
With your past energy use history, you can estimate what you'll spend for an entire year of service, factoring in bill credits and seasonal changes in usage.
This is the right way to shop for electricity. Simple and transparent.
The #1 most important thing to know is your home's energy usage. 

This 2-minute video explains why shopping with your usage is so important👇 
After using 'powertochoose.org' for years, i finally stumbled upon Compare Power. Wow, what a difference! It was shocking to find different plans by the exact same retail electric providers at lower rates. Before i had simply assumed that 'power to choose' was the only place to shop for retail electric service. Other than the lower rates the best feature of Compare power was the bill calculation tool using my current usage history. I was able to see what my bill would have been had i signed up with Compare Power providers vs my old electric carriers. I used this feature multiple times(as i pay for 2 residences at 2 different consumption levels) before i made my final selections. Compare power really impressed me, It was a true life(money) saver!

Edward C. (TX, United States)
Power to Choose Texas
The Public Utility Commission of Texas designed an entire website to help customers choose an energy provider.
Yet this bare-bones service does not simplify the power of choice or cater to individuals. More of the same information overflow that confuses so many people in the first place!
Many Texans who selected an electricity plan on the state's PowerToChoose website are unaware they're overpaying.
We created ComparePower out of frustration.
We also found the PowertoChoose website confusing in understanding the differences between energy plans.
So we did something about it and fixed it.
Don't waste hours of your time deciphering the EFL on PowertoChoose.
Users can enter any usage value to compare prices for all our plans based on that usage.
On PowertoChoose and provider websites, you will have to calculate the cost based on your home's specific usage.
Making a good guess and hoping for the best.
Not here. Get a complete pricing profile for any electricity plan in our marketplace.
The right plan no longer depends on three random points of usage.
Here you will find all the information on how to shop for the cheapest electricity in Texas without the pressure or misinformation that comes with going to individual provider websites.
Choosing the best energy plan becomes easier when you don't have to sort through mountains of information.
Before you buy, know exactly what you are getting.
Get the rate you will pay for YOUR usage, and be confident that's the price you will see on your electric bill. 
Find the best energy plan for your home based on your usage, not arbitrary points advertised by Texas power companies.
Power to Choose Texas Electricity Rates
Use your power to choose Texas and compare electricity rates according to your usage.
These live rates for Oncor Electric Delivery service area were updated on . Pricing shown is based on an exact usage of 1000 kWh.
ComparePower Texas
Use your Power to Choose your energy plan based on your usage with ComparePower, created to cut through the confusion and provide an accurate apples-to-apples comparison of the best plans from trusted and reliable electricity providers. 
It can be hard to figure out how much you'll be paying when facing usage-based fees, fixed or variable rates, or the various reward programs.
With ComparePower, you won't have to spend time clicking, reading, or navigating through gimmicks to find the best deals.
I really appreciated Compare Power's option to search plans based off past history usage. There are lots of plans to search from and having to keep up with all the different plan facts is time consuming and doesn't always get you the info your looking for. I'd recommend this site to anyone shopping for a new provider.

Mike E (TX, United States)
Power to Choose FAQs
How to use Power to Choose?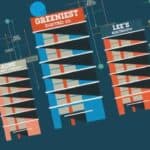 Use powertochoose.org at your own risk.
There is no way to find the best energy plan on powertochoose.org. This is because powertochoose.org allows you to compare plans for usage of 500, 1000, or 2000 kWh.
Nobody uses exactly 500, 1000, or 2000 kWh each month. The cost of a power plan for any usage value outside 500, 1000, or 2000 kWh is unknown on the power to choose website.
On ComparePower, you can compare the prices of all energy plans at any usage level. Or, you can enter an entire year's worth of usage history and see which plan works best for YOUR home based on your usage history.
Shopping for energy in Texas has never been easier. 
Is there a better alternative to powertochoose.org in Texas?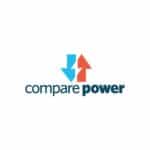 ComparePower.com is the best alternative to Power to Choose in Texas, with powerful tools and expert guidance to help you save time and money.
Created to cut through the confusion and provide an accurate apples-to-apples comparison of the best plans from trusted and reliable electricity providers. 
What is Power to Choose?
Power to Choose is the official energy choice website of the Public Utility Commission of Texas, where you find and compare electricity prices, but there's more you should know.
Many Texas residents who found their electricity plan on the state's PowerToChoose website are unaware that they're likely paying too much for electricity service.
Don't waste hours of your time deciphering the EFL on PowertoChoose.
Enter your usage on ComparePower and find the right plan for your home in minutes.