Any product or company names, marks, or logos shown on this page are the property of their respective owners. ComparePower is an unaffiliated, independent marketplace. Get unbiased, accurate information backed by our commitment to editorial integrity.
Howdy, fellow Texan!
If you're here, you're probably already familiar with the Power to Choose website and the concept of choosing your electricity provider in Texas.
It's a great idea, but it can be overwhelming, right? That's where ComparePower comes in.
We're here to simplify the process, help you understand your options, and guide you to the best choice for your needs. Ready to take control of your energy choices? Let's dive in!
TL;DR: ComparePower is the best Power to Choose alternative in Texas. We take the guesswork out of the process, provide all-inclusive pricing, and offer powerful tools to help you make the best choice based on your actual usage.
Say goodbye to confusion and hello to clarity with ComparePower!
Understanding the Power to Choose
In Texas, you've got the power to choose your electricity provider. Sounds great, right?
But with so many options, it can quickly become overwhelming. That's where the Power to Choose website is supposed to help you.
It's a platform run by the Public Utility Commission of Texas (PUCT) that lets you compare electricity plans. But it's not without its flaws.
The Power to Choose Problem
Power to Choose only lets you view advertised prices for three specific usages of 500, 1000, and 2000 kilowatt-hours (kWh).
These prices are misleading as they often don't reflect the costs at different usage levels, and you only pay the advertised rate per kWh if you use precisely 500, 1000, or 2000 kWh.
But no one uses exactly 500, 1000, or 2000 kWh every month.
You can't determine how much you will pay outside those three usages on PowertoChoose.org.
As a result, the Power to Choose website often raises Texans' electricity bills rather than lowering them.
So why would you shop based on those three usages alone?
ComparePower: A Power to Choose Upgrade
Say hello to ComparePower, your ultimate guide in the Texas energy market.
We're not just a Power to Choose alternative; we're an upgrade.
We've taken the concept of comparing electricity plans and supercharged it, with powerful tools and features designed to give you the most accurate, personalized results.
Personalized Results with Powerful Tools
At ComparePower, we know the best way to compare electricity plans is based on your actual usage.
That's why we've developed our powerful usage tool that allows you to input your actual energy consumption. Our platform then uses this data to show plan prices that are tailored to your specific needs.
No more guessing games, no more one-size-fits-all plans. Just personalized results that make sense for you.
Transparent Comparisons with All-Inclusive Pricing
We also believe in transparency, so we only show all-inclusive pricing.
With ComparePower, the rates you see include all costs – from utility charges to early termination fees. This means you can compare plans based on their true cost, without worrying about hidden fees or unexpected charges.
With ComparePower, what you see is what you get.
Why Choose ComparePower?
ComparePower simplifies the process of comparing electricity plans with a user-friendly platform and resources to help you make an informed decision.
We're committed to providing accurate, up-to-date information, so you can trust you'll find the right plan for your home.
I really appreciated ComparePower's option to search plans based off past history usage. There are lots of plans to search from and having to keep up with all the different plan facts is time consuming and doesn't always get you the info your looking for. I'd recommend this site to anyone shopping for a new provider.

Mike E (TX, United States)
Your Power, Your Choice
Choosing an electricity provider in Texas doesn't have to be complicated. With ComparePower, you have the power to choose the best plan for your needs.
Ready to take control of your energy choices?
Start your journey with ComparePower today and experience the power of choice like never before.
Power to Choose FAQs
What is Power to Choose?
Power to Choose is the official energy choice website of the Public Utility Commission of Texas, where you find and compare electricity prices, but there's more you should know.
Many Texas residents who found their electricity plan on the state's Power to Choose website are unaware they're likely paying too much for electricity service.
Don't waste hours of your time deciphering the EFL on PowertoChoose.
Enter your usage on ComparePower and find the right plan for your home in minutes.
How to use Power to Choose?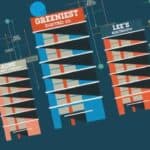 Use powertochoose.org at your own risk.
There is no way to find the best energy plan on powertochoose.org. This is because powertochoose.org allows you to compare plans for usage of 500, 1000, or 2000 kWh.
Nobody uses exactly 500, 1000, or 2000 kWh each month. The cost of a power plan for any usage value outside 500, 1000, or 2000 kWh is unknown on the Power to Choose website.
On ComparePower, you can compare the prices of all energy plans at any usage level. Or, you can enter an entire year's worth of usage history and see which plan works best for YOUR home based on your usage history.
Shopping for energy in Texas has never been easier.
What is the best power to choose alternative?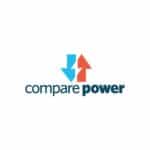 ComparePower is the best alternative to Power to Choose in Texas, with powerful tools and expert guidance to help you save time and money.
Created to cut through the confusion and provide an accurate apples-to-apples comparison of the best plans from trusted and reliable electricity providers. 
Support You Can Count On
Questions? Our local experts can help you navigate options and find the best electricity plan. Reach out to us.