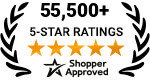 Any product or company names, marks, or logos shown on this page are the property of their respective owners. ComparePower is an unaffiliated, independent marketplace. Get unbiased, accurate information backed by our commitment to editorial integrity.
Power Wizard
Power Wizard charges you $10 a month, or $14.95 for 60-day access to their electricity plan recommendations, using the same information you'll find on the state-run electricity choice website power to choose for free.
Instead of paying for publicly available information, spend 10 minutes shopping with your home's unique usage profile to find the best plan for your home right here on ComparePower and skip past high electricity bills.
Power Wizard in the Spotlight
Founded by a team of energy professionals, Power Wizard uses proprietary data science and algorithms to shop for electricity plans as a concierge-like service.
You may have heard of Power Wizard after the company found itself in hot water, thanks to a Houston Chronicle article that shed light on the owners of Power Wizard.
Power Wizard is owned by NextEra Energy, the nation's largest utility corporation, which also owns Frontier Utilities and Gexa Energy.
The company had previously claimed it had no affiliation with retail electric providers (REPs), and the Houston Chronicle was happy to call them out.
How Does Power Wizard Work?
Power Wizard helps customers navigate the retail electricity market with two different membership levels.
The one-time access membership lets consumers get Power Wizard's shopping services for a one-time fee of $14.95. You can see their recommended plans and access their results for 60 days.
Customers can also pay $10 a month to be VIP Members. You get Power Wizard's full fleet of services, which handles all aspects of the electricity shopping experience.
Power Wizard aims to "remove human error from the equation" and help consumers find the best electricity plans available through its services.
Not sold?
In 10 minutes on ComparePower, you can shop with your usage, compare electricity rates, and find the best plan for your home.
Is Power Wizard Worth It?
If you're wondering if Power Wizard is worth your money, you should ask yourself a simple question.
Do you want to pay for something you could do yourself in 10 minutes?
In all honesty, Power Wizard could be a good fit for you if you don't have the time to shop around for plans and want someone to do the work for you.
You'll get reminders whenever you need to make a new electricity plan choice, and Power Wizard will handle the enrollment paperwork to go along with it.
Your savings will depend on how much you are currently paying for electricity. You won't notice much difference if you're already getting a good deal.
Paying way too much for electricity on your current plan?
The savings you'll see from Power Wizard could blow you away.
Remember that all the information that Power Wizard uses to make its recommendations is free and available to you anytime. So you can easily compare plans with the same information yourself.
If you want to save yourself money, either that one-time payment or a subscription each year, shop on ComparePower and see how much you can save in 10 minutes.
We'll show you all-inclusive pricing that fits your home's unique usage profile, and you can check electricity shopping off your to-do list without paying someone $89 a year to shop for you.
Pros of Power Wizard
Power Wizard takes the burden of shopping for electricity off your hands. If you don't have the time to shop for electricity plans, Power Wizard will do it for you. 
At the one-time access level, Power Wizard sorts through electricity plans and then gives you a recommendation for what they think will work best for you.
You keep control over your accounts and choose whether you like their recommendations.
Jumping up to the VIP Member level, Power Wizard does everything for you. They'll shop around, recommend a plan, and enroll you once you permit them.
Once you are in a plan, they'll watch the market and let you know if there are better deals out there that you might want to check out.
Power Wizard recommends a new plan at the tail end of your contract and helps you through the switching process.
And Power Wizard is a little bit cheaper than its competitors. Their words, not ours.
Cons of Power Wizard
The downside to Power Wizard is that you can do everything you are paying for, all the plan information and comparisons, with publicly available information.
Everything that Power Wizard uses to compare plans for you is publicly listed on Power to Choose.
You're also paying for a year of service at the VIP Member level when you'll likely end up with a year-long contract. You pay for 12 months of service, and Power Wizard only works once per year.
You have the potential to be on shorter contracts, and Power Wizard might find you a better deal in the middle of your contract worth switching to, but there's no guarantee that is what will happen.
You could pay for a year of "continual monitoring" of the electricity market, only to have nothing happen the rest of the year.
At ComparePower, we give you all-inclusive pricing, so you don't have to worry about REPs taking advantage of you.
If you want to do things yourself, you can have the same or even better savings in as little as 10 minutes.
Power Wizard Service: What Are You Paying For?
Power Wizard's two different membership levels give drastically different experiences. With the one-time access plan, you are paying for a recommended one without any VIP membership services.
You get the provider and plan details, plus 60-day access to the recommendation. Then, you can decide how you want to continue.
In short, you pay Power Wizard to shop for you and tell you what to buy. The most significant benefit to short-term access is that Power Wizard compares your plans.
You can see your options in one place alongside Power Wizard's recommendations, and you can check up on their work.
The VIP program gives you a concierge shopping service on top of a plan recommendation.
Power Wizard shops through all your plan options, but they up the ante with total account management to handle your enrollment with a provider.
Once you sign off on a plan, they handle the paperwork for you and get your home or rental powered up.
Power Wizard continues to check in on the market and look for better deals. As electricity rates change, you might see a recommendation for a new plan.
Anytime a switch recommendation is sent your way, Power Wizard does a cost analysis to ensure paying early termination fees is in your best interest.
If you haven't switched at the end of your contract, Power Wizard will shop again to find you the best deal and let you know when to pick a new plan. 
Power Wizard Alternatives 
Power to Choose
Behind door, number one is Power to Choose.
You see a long list of electricity plans and no tools to help you sort through any plan details.
Providers have three rates for each of their plans that seem like a good deal, and some of the plans even come with discounts or free devices.
Before you know it, you've searched through a dozen different plans and thought you had found a good deal. The sad part is that Power to Choose never considered your electricity usage throughout the process.
All those plans you thought were a good deal had hidden gimmicks and pricing structures meant to suck you in and take as much of your money as possible.
You end up with an electricity plan that costs way more than you were expecting, and your monthly bills are a slap in the face.
Energy Ogre
Door number two is home to Energy Ogre.
Energy Ogre tells you to throw the shopping process away and pay for their service instead.
Using its algorithm to analyze your electricity usage, Energy Ogre finds the cheapest plan for your home so you don't have to shop.
You don't lift a finger, and your lights are on.
Curious? Check out our Energy Ogre overview to learn everything you need to know about Energy Ogre.
ComparePower
We think you should choose door number three and use ComparePower instead.
Factor in your home's actual usage, compare plan details head-to-head and know exactly what you'll pay each month on any plan.
No hidden fees. No gimmicks. And it's entirely free.
You have the best electricity plan for your home or rental and the confidence to shop for plans anytime.
Power Wizard Customer Reviews 
Power Wizard maintains an A rating from the Better Business Bureau, but it is not an accredited business. The three reviews listed give the company a 2.33 out of 5-star rating at the time of writing. 
On Trustpilot, Power Wizard averages 4.7 stars, with 5-star reviews making up 86% of the company's ratings.
Reviewers praise the company for good customer service and great savings on their electricity bills.
On the other hand, the negative reviews call out the company for high bills and poor customer service.
Facebook and Google reviews are similar to Trustpilot, with reviews averaging 4.5 to 5 stars.
Most complaints come down to difficulty contacting Power Wizard and increased rates when a new plan starts.
A few claim the company made plan changes without their permission and signed them up for two different plans.
Is Power Wizard Right For You?
If you are someone who could care less about maintaining control over your accounts or don't have the time to shop for electricity, Power Wizard could be a good choice for you.
The two pricing tiers allow you to decide whether you want the full concierge service or if a plan recommendation fits the bill.
If you're considering using Power Wizard, you might pay for one-time access and see if you're saving money with the recommendation.
In the future, you can always sign up for the more expensive annual plan and let Power Wizard run the show.
We don't blame you if you're hesitant about signing up for Power Wizard. You can access all the information Power Wizard uses to make its recommendations.
Take a few minutes to enter your zip code and compare plans on ComparePower. You'll find great deals on plans to suit any home size, and we'll bet that you can find the right plan for your home. 
Do you have questions or need help choosing the right energy plan?
Our team of local energy experts is here to help! Give us a call at 855-441-3030, Monday to Friday from 9 am to 4 pm.