Energy Ogre
Energy Ogre charges you $120 for something you could do yourself in 10 minutes or less on ComparePower. How does that sound?
The alternative to paying energy Ogre $120 is to spend ten minutes shopping with YOUR home's usage on ComparePower, saving yourself time and money.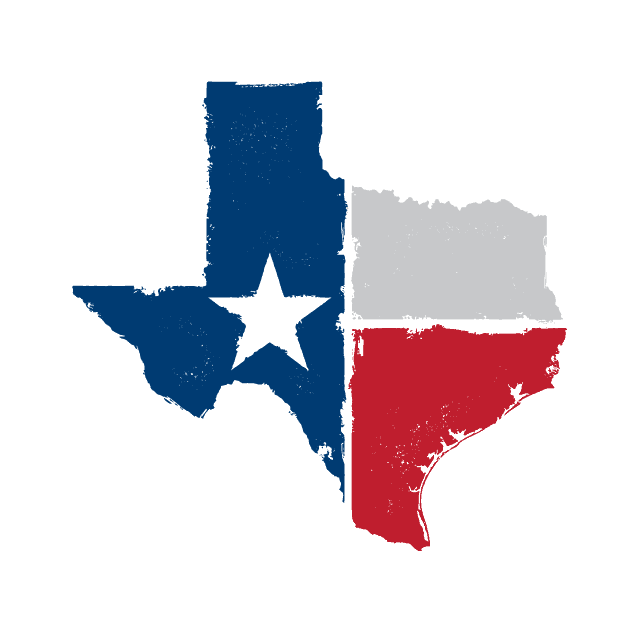 Texas electricity rates at a glance:
The average retail price of electricity is 12.8 cents/kWh
The average energy usage in Texas is 1,132 kWh/month
The average electricity bill in Texas is $144.90
"Easy, Simple, best rates, just a click away."
~ Stephen H. (TX, United States)
Last updated: June 2022
Energy Ogre: The good, the bad, and the green
Did you know that ogres are like onions?
They make people cry and they have layers.
Shrek jokes aside, the deregulated energy market here in Texas is like an onion.
Retail electricity providers (REPs) hide what you'll pay for electricity under layers of complicated pricing structures and hidden fees.
They use the government-sponsored site Power to Choose to game the electricity marketplace and try to sucker you into paying high rates.
In 2013, Energy Ogre swooped into the world of electricity to save all of us poor consumers from the electricity companies.
They believe by removing you from the equation of shopping for electricity, Energy Ogre will help you avoid falling into any of the traps set by REPs.
Save $120 and find the right plan in minutes 💸
How does Energy Ogre work?
Energy Ogre is a subscription service that handles all aspects of the electricity shopping experience.
For $10 a month, or $120 a year, Energy Ogre will shop through the thousands of electricity plans available to save you money.
Energy Ogre uses your latest bill or accesses your electricity account with your current provider to create a usage profile for your home.
Their electricity shopping algorithms then go to work to find you a better electricity plan by removing you from the electricity shopping equation.
But you can do everything Energy Ogre does without paying for it.
Compare energy plans and electricity rates with your home's electricity usage profile to find your best rate in Texas.
Shop with your usage on ComparePower to find your best energy plan and save yourself $120.
Is Energy Ogre worth it?
Ask yourself a couple of questions to determine if you want to spend $120 a year for Energy Ogre's service.
If you can honestly say that you don't have 10 minutes a year to shop for electricity, then Energy Ogre could be a good option.
It will handle electricity shopping on your behalf, and you can go about your life without worrying about missing the end of your contract.
Everything that Energy Ogre does, you can do yourself for free.
Compare all of your options and checkout with the right plan for your home in as little as 10 minutes on ComparePower.
With straightforward, all-inclusive pricing you know exactly what you are paying for before checkout. 
Explore all-inclusive pricing to find your best energy plan today!
Pros of Energy Ogre
There are a few clear-cut benefits to going with a service like Energy Ogre.
Energy Ogre's idea is to make electricity shopping as simple and convenient as possible.
They handle the whole process from start to finish, and they can even set up autopay on your account, so you don't miss a bill.
Included with the subscription is Energy Ogre's 100% satisfaction guarantee. If you aren't satisfied with their service, they will refund your subscription cost.
And finally, Energy Ogre acts as the liaison between you and the electricity company.
Their customer service department is available to help you with any questions or complaints so that you don't have to talk to the providers.
Cons of Energy Ogre
The downside of Energy Ogre is that all of the information it uses to find you an electricity plan is publicly available.
You can find all the plans and prices yourself and shop without paying a dime.
At the same time, you are paying Energy Ogre for service throughout the year when, in reality, they could sign you up for a 12-month contract.
You pay all year, and they work once but keep making money off you.
Lastly, by signing up for Energy Ogre, you are giving control of your electricity to another company.
When you sign up for Energy Ogre's service, you let them sign contracts in your name and change your electricity plan.
You never really know what you are signed up for, and Energy Ogre can make changes to your accounts at any point in time.
If you want to cancel your subscription, your electricity contract gets canceled, and you could end up paying hundreds of dollars in early termination fees.
Energy Ogre's Process
With your usage profile, Energy Ogre uses their algorithm to shop through all the available plans on the market. You can also see all of this information yourself on Power to Choose.

Energy Ogre estimates their onboarding process will take around two to three business days if you switch to a new provider. Throughout the process, they keep you up to date with emails.

Energy Ogre handles the entire enrollment process once they've found the cheapest plan for your house or apartment. They automatically enroll you in the best plan they can find and open an account in your name.

Suppose you are already in an electricity contract. In that case, Energy Ogre will shop through plans and provide a recommendation that you can use to determine if your savings justify paying an early termination fee.

You can snooze their recommendation if you decide paying any fees isn't worth it at the time.

At the end of any contract you are on, Energy Ogre starts back up the process and goes back to shopping to find you a new plan.
What are you paying for with Energy Ogre?
With Energy Ogre, you pay for a full concierge service that handles all aspects of the electricity shopping process.
There are four main things you are paying for with Energy Ogre's service. First and most apparent, Energy Ogre is doing the shopping work.
They take your usage and compare all of your options across the electricity marketplace using their algorithm. This algorithm is what finds you the cheapest rate for electricity in an attempt to save you money.
If you are already on the right plan for your home, Energy Ogre isn't going to be able to find you a better rate or save you money.
You can enter your most recent electricity bill information into Energy Ogre's savings calculator to see if they can save you money before signing up.
Next, and this is the most significant thing you are paying for, Energy Ogre continually monitors the electricity market to see if your current plan is still the best deal.
Their algorithm is constantly running to check and see if energy prices have changed enough to find you a better deal for electricity.
Unfortunately, there is no guarantee that Energy Ogre will find a better plan for your home during your current contract.
Energy Ogre also navigates all the paperwork surrounding electricity contracts. So when your contract is coming to an end, they'll check over any renewal offers and automatically switch you to a new plan.
The fourth and final part of Energy Ogre's service is that they act as customer service to help resolve any issues you may have. So, instead of reaching out to your provider, complain to Energy Ogre, and they'll help resolve the issue.
Energy Ogre Alternatives
Power Wizard
Power Wizard is a direct competitor to Energy Ogre.
With Power Wizard you get the same concierge shopping service as Energy Ogre, but Power Wizard also gives you the option to pay for one-time access to their results instead of signing up for the full year.
Want to learn more? Check out our Power Wizard Review to get up to speed on everything you need to know about Power Wizard.
Power to Choose
Power to Choose is an online marketplace where REPs can advertise any plan without restriction.
Plan details, including energy and delivery rates, are all detailed in an electricity facts label (EFL) which is only required to show three usage points at 500, 1000, and 2000 kilowatt-hours (kWh).
Curious about EFLs? Learn how to read an EFL.
The problem is that almost nobody ever uses precisely that amount of electricity, and the EFL doesn't tell you that electricity can cost way more if you use 501 kWh during the month.
Over the years, REPs have complicated their rate structures to game Power to Choose into showing their plans at the top of the list, making it even more challenging to find the right plan for your home.
In the end, most people leave Power to Choose feeling frustrated without any clear idea of what they will be paying on their electric bill.
ComparePower
ComparePower is the best Energy Ogre alternative and its completely free.
We're here to help Texans beat electricity companies at their own game and find the right plan for their homes.
Simply shop with your home's unique usage profile to find the best plan for your home in as little as 10 minutes.
Compare Texas electricity plans and rates today.
Energy Ogre Reviews
Across the web, Energy Ogre maintains numerous testimonials about how much money people have saved with their service.
The Better Business Bureau notes that Energy Ogre is an accredited business, but it does not give the company a rating. Customer reviews give the company a 3.22-star rating, and six complaints have been closed in the last three years.
Facebook shines a more flattering light on the company, with users dishing out an average of 4.1 stars out of five.
On the negative side, reviews for the company call out issues with its customer service team. Reviewers claim they waited on the phone for hours and that their emails didn't see responses for months at a time.
Is Energy Ogre right for you?
So should you shell out $120 each year to have Energy Ogre handle everything for you?
It depends on the type of person you are and whether or not you are willing to put in 10 minutes of effort to shop for yourself.
If you don't care about handing over control to a company that may or may not find you a good deal on electricity, go ahead and sign up for Energy Ogre.
They will handle as much of the process as possible, and you won't have to lift a finger once you hand over your information.
Are you more of a do-it-yourself type?
Electricity shopping is quick and easy when you use ComparePower.
Shop with your usage, see all-inclusive pricing and find the best plan for your home in as little as 10 minutes.
ComparePower Texas