Power to Confuse: Why Texas' PowertoChoose.org is a bad idea
Searching for the best electric rates and plans in Texas?
Here's why Powertochoose.org could end up costing you more than just time.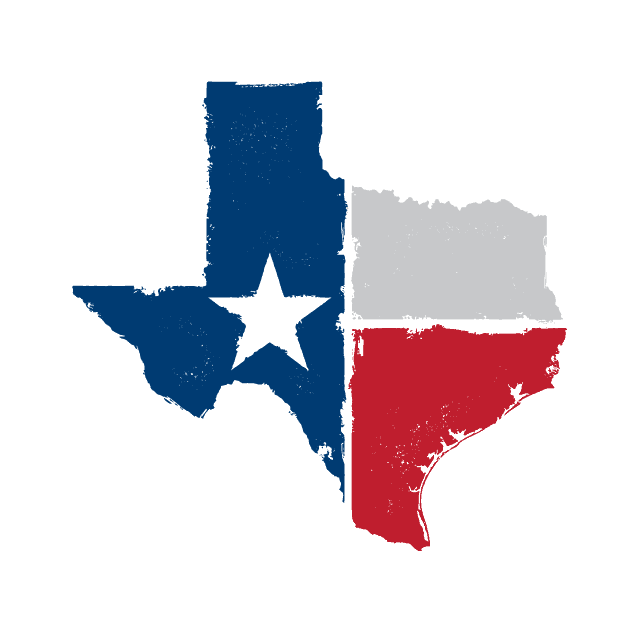 Texas electricity rates at a glance:
The average retail price of electricity is 12.8 cents/kWh
The average energy usage in Texas is 1,132 kWh/month
The average electricity bill in Texas is $144.90
"Easy, Simple, best rates, just a click away."
~ Stephen H. (TX, United States)
Last updated: June 2022
They'll let anyone in the door…
The State of Texas Public Utility Commission created Powertochoose.org to list nearly every electric plan available in Texas. When we last checked, we found over 260 plans from 64 different providers. 
While at first, this may sound like a good place to search for your electric plan, the lack of provider screening and the single-purpose nature of this website may actually land you with a plan you wish you'd never signed up for.
As a state-run website, its service is open to every single energy provider registered to compete in the deregulated Texas electricity marketplace.
Who are all these companies, you might ask? 
Who knows! 
They could have started the business a month ago. PowerToChoose lists an Energy Score Card – but all that relates to is the number of complaints "per capita" – the number of formal PUC complaints filed per active customer.
Powertochoose allows every registered Retail Electric Provider (REP) to list their plans on the website… even the companies that have just started in business and may be very likely to fail.  And while you usually get notice and can find an alternate supplier, you could be left with a ridiculously high-priced plan from the local Provider of Last Resort (POLR) if your provider does actually go belly-up.
And how many of these random companies are going to have the infrastructure in place to handle a huge influx of customers? In fact, OnPac energy actually decided to pull their plans down from powertochoose because they could not handle the giant rush of customers signing up for the plans they listed on powertochoose.org.
Because there is no screening of the providers offered on the PUC website, they leave you on your own for ensuring you sign up with a company that's likely to stay in business and has the infrastructure in place to provide excellent customer service.
Look for providers your friends may be using or those you've heard good things about. They've probably been around for a while. They probably know what it takes to survive in a very competitive market: Great customer service, competitive pricing, and legitimate business practices.
The almighty "Electricity Facts Label"
The most powerful documents available to you when shopping for electricity in Texas are the Electricity Facts Label and the Terms of Service.  These two documents contain valuable information about the plan you are considering, and every energy provider must disclose the information in these documents in a similar format.
The problem with powertochoose.org is in how these documents are accessed. Every time you want to see a facts label or the terms of service on that site, you'll have to navigate to another webpage.
This means the document loads in a new tab or in a new browser window. If that's not annoying, I don't what is. And if keeping track of numerous open windows isn't enough, having to go back and forth between them while shopping is tough. How can you keep track of which plan you were viewing when you have 8 different windows open, all related to different plans?
Getting back to consumer-focused service
There is no choice history, nothing personalized for you, nothing beyond a price list.
So let's say you successfully sift through 250+ plans from 64+ companies, all fighting for that top position on pricing. You find a provider that suits your needs and you sign up. Now what?  You're on your own. The state site is done with you.
You're linked off and there is no record of what you chose, how much you paid, or evidence of the plans agreements that were posted at the time of your signup. You get to start all over at the provider website by entering your zip code yet again, navigating another confusing pricing structure, and trying to find that same plan you signed up for.
This would be like shopping on expedia.com, finding your flight, choosing to buy it, and then having to start the entire process all over again at the airline site, hoping that your flight is still there and that the pricing is still the same.
No screening, poor report card
How often do you call up the government to tell them about your great experiences? 
The PUC site simply displays a complaint ratio of total customers to the number of complaints.
Where are the actual details of the complaints? 
How about those with positive experiences? 
They're nowhere to be found.
You're probably interested in what others have to say – both good and bad, not just a generic "star" rating without any details, right? It's important to research these numerous power companies from multiple angles. Yelp, the Better Business Bureau, Verified customer reviews… all of these can help you better assess what you're signing up for.
Overcoming these pitfalls is a click away
Fortunately, there is a much better option for quickly comparing the numerous electric providers and plans without a potential headache offered up at the PUC website.
ComparePower offers a unique experience that will help make your life as a deregulated energy consumer much easier and straightforward.
Pre-screened providers and rate plans
Find the very best providers and their very best plans. You won't have to wade through advertising gimmicks and make 27 phone calls to discover your cheapest electric rate from a reputable provider.
Facts labels and Terms of Service are embedded. When you want to review one of these important documents, you will see it right there next to the plan you are reviewing. No new windows. No Popups. Simple and easy.
You-centric
Keep track of your choices over time and store these important plan documents in your account, safe and sound. Keep track of your usage history if you'd like, which will help you find the lowest electric rate for your average usage level when it's time to signup again in the future.
Review company information of the electric providers and read real consumer reviews. Access summaries of social and community feedback on the various energy companies all in one place without hunting around on the Internet.
The key to getting the very best electric rate for your unique situation is educating yourself on the different facets of the deregulated energy industry. Whether we like it or not, this industry is a bit confusing, and it's not getting any simpler. Educate yourself on how all this stuff works and use ComparePower's consumer-centric comparison service to find a reputable, trusted supplier at the best possible rate.