Any product or company names, marks, or logos shown on this page are the property of their respective owners. ComparePower is an unaffiliated, independent marketplace.
Say bye-bye to surprise electricity bills.
If your electricity bill is higher than average, it may be because you are on the wrong plan. You can save money by switching to a new plan that better fits your usage.
Learn how to switch & save 👉
In Texas, you have the power to choose an electricity plan that fits your lifestyle and a rate that fits your budget.
If you're facing a high electric bill, you're in the right place.
Here you will learn why your bill spiked, how you can get it back under control, and how to save on your bill month after month without any surprises.
If you are facing a hefty electricity bill, one of the best ways to lower your bill is to switch your electric provider with your home's annual historical usage. While that might sound difficult, it is not.
You can do it with ComparePower in minutes. We make switching to savings easy for millions of Texans just like you every single year.
Win the game of electricity
Texas electric companies have long been known to game the system in their favor with gimmicky plans and rates.
Our mission is to help every Texan win the game of electricity. If you're in Texas, that includes you.
To find the best electric plan, you'll need some specialized knowledge, which we'll arm you with.
If you don't understand how this all works yet, it's okay. We work every day to lower Texans' electric bills.
For the past decade, we've been helping millions of Texans reduce their electricity bills.
It is easier than you think to find the right plan for your home.
We'll show you how to save both time and money on your electric bill year after year with tips that go beyond simply turning off your lights when you leave the house.
By the end of this short post, you will know the most common reasons for higher-than-average electric bills, what you can do about it, and how to prevent future surprises.
Find out if you're overpaying
The average retail price for residential electricity in Texas is 13.15 cents/kWh per kilowatt-hour (kWh), according to the U.S. Energy Information Administration.
Find the average price you paid on your electricity bill. If it is higher than 13.15 cents/kWh per kilowatt-hour, you are paying more than the average Texan.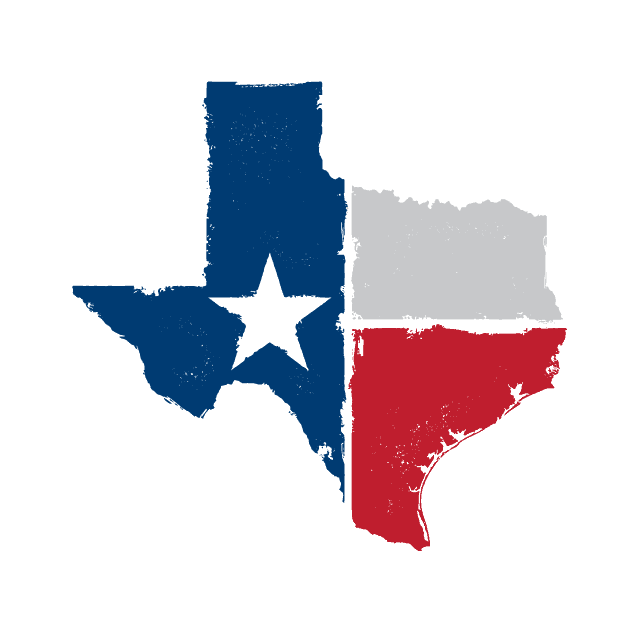 Texas electricity rates at a glance:
The average retail price of electricity is 13.15 cents/kWh
The average energy usage in Texas is 1,132 kWh/month
The average electricity bill in Texas is $148.90
"Easy, simple, best rates, just a click away."
~ Stephen H. (TX, United States)
Last updated: September 2022
Why am I overpaying?
You may be paying more than necessary because the plan you picked is not ideal for your home's usage.
Even if you are paying the Texas average rate, you may still be leaving money on the table.
How can you find out? Do a quick rate check.
Start by entering your zip code on this page, then select "All Plans" on the next screen when you are asked, "How would you like to shop?"
This will take you directly to the plans listing marketplace.
From there, simply enter your previous month's usage. Your monthly usage is on your electricity bill in kilowatt-hours (kWh).
Find your usage on your bill and enter the kWh usage from your bill in the "Your Home" tab on ComparePower (see screenshot for clarity)
Once you have entered your usage, scroll down to the first plan listing. For example, let's assume your usage last month was 1,524 kWh.
Plans are sorted from lowest to highest price. This is a great way to spot-check the rate on your electricity bill with what's available on the market to see if you are overpaying.
In the example below, the electricity plan with the lowest rate is the Power of Credit 12 by New Power Texas, with a rate of 11.2 cents per kWh for exactly 1,524 kWh.
If the average kWh rate on your bill is higher than the rate you see on ComparePower, it may be time to switch providers.
Pro Tip: Make sure you are not already in a contract with your provider before you switch.
Switching before your contract expires can lead to an early termination fee.
In Texas, you have a 14-day grace period to shop plans and rates and switch providers without penalty.
Stuck in a contract?
If you're under a contract with your electricity provider, you must assess whether switching will save you money in the long run (even if you pay the early termination fee).
You will need to shop plans by entering 12 months of usage history.
You can find your historical usage by logging into your provider's account dashboard.
Every provider has a different-looking dashboard, but they all have an area where you can view and download your usage monthly.
Getting as many months of usage as you can with a full 12 months is the most ideal.
Next, enter your historical usage for each month on ComparePower's historical usage calculator.
kWh Usage Pricing Calculator
Input as many months of usage history as you can gather, then click "Compare Rates."
If you can't find your usage history, you can still compare rates by home size by entering just your zip code at the top of this page.
Next, take a look at the total annual cost of the plans based on 12 months of historical usage.
This is the total amount you will pay for the electricity for an entire year of service based on your home's exact historical usage profile.
Next, add up how much you have paid your electricity company for the same amount of usage.
You will need to find all your electricity billing statements and add the amounts to see what your plan currently costs you for an entire year of service.
You can find all your past billing statements by logging into your provider's online portal.
Now add your early termination fee to that amount.
If the total is more than that total annual cost on ComparePower, it is time to switch.
Simply click on check availability, and you'll be on your way to a cheaper rate plan in 5 minutes.
Getting out of a contract.
To get out of an electricity contract without an early termination fee, you must move out.
The scenario is common when couples divorce, when a household member is called to military service, or when a roommate moves out.
If you live in a household with two or more people, you can cancel your electricity contract and have someone else take over in their name with another provider.
Another household member can then place a move-in order on ComparePower for the same address with a new provider. Make sure to select "move-in" as the order type at checkout.
Call your electric provider to request that service be turned off and canceled by a specific date due to moving out. This is how you prevent service interruption and get the bill out of your name.
Some providers may require proof, such as a forwarding address for your last bill, but you are not required to provide one.
There will be a new provider servicing your home, and the electricity bill will no longer be in your name but the name of the other household member.
This is not meant as a way to avoid paying your bills. You should always pay your electric bill to remain in good standing with the electric company and enjoy low rates without upfront deposits.
Switching providers without paying your bill can damage your credit and eventually cost you a higher rate or an upfront deposit.
If you take all the steps above and decide that you would rather wait to switch when your contract is near its expiration, you can schedule a reminder here.
Simply enter your email, zip code, and contract end date, and we'll send you a reminder email when it's time to switch.
Remember that the electricity companies are not your friend. They want to make as much money as possible from you and are not afraid of using sneaky tactics.
If you think that you received a high bill, take the time to check into your plan details and make sure you're not on a holdover rate or renewal that isn't right for you.
How to Lower My Electric Bill
This short 2-minute video will show you how to find your best plan on ComparePower.
Why has my electric bill increased?
Several factors can contribute to an increase in your electricity bill. These are the most common reasons for a high electric bill.
– Usage changed due to extreme weather.
– Moved into a new home and chose the wrong plan.
– Renewed on a more expensive plan.
– Switched to another provider plan that costs more.
– Your contract expired, and you're on a holdover rate.
– Usage changed due to a faulty appliance.
Choosing the right energy provider and plan can seem daunting, but it doesn't have to be. You can easily find the right plan with your home's usage on ComparePower in minutes.
Your energy usage changed
Of all the reasons your bill may have spiked, an increase in your monthly usage is likely the most common.
A spike in your energy usage may result in a higher bill. For example, if you have a full house during the holidays and school vacations, you'll use more energy.
Seasonality can also cause your energy usage to be higher than usual. A hot summer and a cold winter in Texas can cause usage spikes.
Take a look at your monthly usage. Log in to your electricity provider account and check your usage reports.
Most Texas providers have a dashboard where you can review your usage monthly.
If you have a smart meter — most Texas homes do — then you can check your usage in 15-minute intervals on Smart Meter Texas.
It is unlikely that your smart meter read is incorrect, but you can validate the reading by reviewing your usage on Smart Meter Texas.
Smart Meter Texas, endorsed by the Texas Public Utility Commission, stores daily, monthly, and 15-minute interval energy data collected by smart electric meters (commonly referred to as "smart meters") and provides secure access to that data to Texas residents.
You can rule out errors in your electricity meter reading if the usage on your bill matches the usage on Smart Meter Texas.
You have a faulty appliance
Unreliable appliances, such as a leaking water heater, can lead to a high electric bill.
You should perform a pre-season cooling-system checkup in the spring, and a heating-system checkup in the fall, to avoid system failure and higher-than-average bills.
You recently moved into a new home
If you recently moved into a new home and transferred your electricity service, your energy consumption may have changed, resulting in higher bills.
Similarly, if you recently moved into a new home and chose a new provider plan, you may have picked a plan that does not accommodate your new home's energy usage.
You recently switched to a different provider
If you recently switched your provider, you may have chosen a new plan that is not optimal for your home's usage profile.
Learn to shop for the right plan with your home's usage profile.
You recently renewed your electricity plan
The renewal offer from your provider is rarely your best option in terms of price.
Electricity providers send out renewal offers before the end of your contract term.
It is important to understand that a renewal offer is a new contract with a new rate, not a continuation of your expiring contract.
The new contract (your renewal offer) includes the details of your new electricity rate, often higher than what you've been paying.
In Texas, providers are required to send renewal notices at least 30 days before a contract expires. Still, you can expect to begin receiving renewal offers as early as 60 days and sometimes three months before your contract's expiration.
Renewing your contract for three or six months is seldom a wise decision. Early renewal offers rarely have lower rates than what you currently pay.
Since it is impossible to predict the electricity rate in the future, you might find that market rates are lower closer to your contract's expiration date.
In Texas, you can change providers without penalty up to 14 days before the end of your contract. You can use this time to compare rates and shop around.
Keep in mind that electricity companies are not on your side. After all, their main objective is to make money. If you pay them more for electricity, they will take it.
When your contract expires, pay close attention to the details of your renewal offer.
Companies can only offer you what they have at the moment. Their job is to extract as much money as they can from you, not to get you the best deal.
To save money on your energy bill, compare your provider's renewal offer with competitors' plans and rates.
The best way to save money is to shop and compare plans based on your home's unique usage profile. Ten minutes can save you hundreds of dollars.
Your contract has expired
When your electricity contract expires, and you don't renew with your provider or switch to another, you are placed on a variable "holdover" rate.
Holdover rates are unpredictable as they can vary with market conditions. Therefore, if your contract has expired, it is time to act.
The best way to save is to shop with your home's unique usage profile on ComparePower and switch providers.
Switching providers is easy and only takes a few minutes, but it can save you hundreds of dollars a year.
You have a tiered-rate energy plan or one with usage credits.
A tiered rate electricity plan discloses the price you'll pay for exactly 500, 1,000, and 2,000 kWh usage per month. It is not a range.
If you're not careful, using a kilowatt above or below those usage points can lead to dramatic changes in cost.
After Texas deregulated its energy sector in the early 2000s, the Public Utility Commission of Texas (PUCT) required retail electricity providers to disclose rates at three usage levels: 500, 1,000, and 2,000 kilowatt-hours (kWh).
This enabled electricity providers to advertise incredibly low rates at exactly 500, 1000, or 2000 kWh usage.
Known as teaser rates, these cheap and eye-catching rates entice shoppers with prices that are too good to be true.
Almost no one uses precisely 500, 1000, or 2000 kWh monthly.
While it's possible to consume, on average, 1000 kWh of electricity each month, your usage will fluctuate dramatically from one month to the next month, especially during summer in Texas.
There are tiered rate plans where the rate per kilowatt-hour can increase as much as 20 cents or more if customers exceed 1,000 kWh per month – even by one kilowatt.
Consequently, you will likely find yourself paying much more than you anticipated when you choose an energy plan with a tiered rate structure.
How can you tell if a plan has a tiered-rate structure and if it's suitable for your home?
There are various tiered energy rates, including flat fees and credits based on specific kWh usage or a combination.
To determine if a rate seems too good to be true, look at the plan's electricity facts label (EFL) and carefully review it.
Bill credits are another way electricity companies advertise cheap rates.
Energy companies trick consumers into thinking they are getting a super-low rate by including a steep discount (called a usage credit) at exactly 500, 1000, or 2000 kWh of usage.
Like tiered-rate plans, you only get the discount at a specific usage point or range. For example, if you use between 1,000 – 2,000 kWh per month.
Anything outside of the specified rate of the range will cost you more.
Tiered or usage credit plans can work to your advantage. A tiered or usage credit plan might be right for you when you shop and compare plans with your home's historical usage profile.
You won't have to worry about tiers and credits on ComparePower. Simply enter your usage history, and we'll instantly do the math for you to calculate your best plan and rate. No tricks or gimmicks.
Learn to shop for the right plan with your home's usage profile 👉
How to Lower High Electric Bill FAQs
How can I reduce my electric bill?
The best way to reduce your electricity bill is to ensure that your energy plan is ideal for the usage profile of your home. Enter the historical usage of your home on ComparePower.com to find the right plan for your home in minutes.
What is a typical electric bill in Texas?
The average retail price of residential electricity in Texas is 13.15 cents/kWh, according to the U.S. Energy Information Administration. If the typical Texan uses 1,132 kWh/month on average, at 13.15 cents/kWh, the electric bill would be around $148.90.
ComparePower Texas