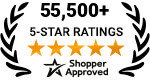 Any product or company names, marks, or logos shown on this page are the property of their respective owners. ComparePower is an unaffiliated, independent marketplace. Get unbiased, accurate information backed by our commitment to editorial integrity.
Stay Ahead of Rising Prices
Hey there, energy-savvy Texan! Are you wondering when is the best time to switch electricity providers in Texas?
Timing is key to maximizing your savings and avoiding potential price hikes.
In this guide, we'll explore factors you should consider to help you stay one step ahead of rising prices.
TLDR: The best time to switch electricity providers in Texas depends on various factors, including contract expiration, promotions, usage patterns, and life changes.
Timing your switch to anticipate price increases, particularly before the summer or winter season, can help you secure a better rate.
Stay informed about market trends, carefully review plan details, and switch providers before your contract expires to maximize your savings.
Table of Contents
The Best Time to Switch
The best time to switch electric providers in Texas depends on your specific situation and goals. Here are a few factors to consider:
Contract Expiration: If your current contract is nearing its expiration date, it's a good time to explore your options and compare electricity plans from different providers. This allows you to take advantage of potential savings and benefits offered by other providers.
Rate Comparison: Regularly comparing electricity rates is a smart practice. Keep an eye on the market and compare the rates offered by various providers. If you find a plan with a significantly lower rate or better terms than your current provider, it might be a favorable time to make the switch.
Promotions and Special Offers: Keep an eye out for promotions and special offers from electricity providers. They often introduce competitive rates or additional perks to attract new customers. When you come across a compelling offer that aligns with your needs, it could be an opportune moment to switch providers.
Change in Usage Patterns: If your energy usage has significantly changed, such as an increase or decrease in consumption, it's worth considering switching providers. Some providers offer plans tailored to different usage patterns, so finding a plan that aligns with your current energy needs can help optimize your savings.
Life Changes or Moving: Life events such as moving to a new home or a change in personal circumstances can be an ideal time to evaluate your electricity provider options. Take advantage of these moments to review your energy needs and seek out providers that offer plans suitable for your new situation.
Anticipating Price Increases
Timing your switch to anticipate price increases is crucial to securing a better rate. Keep an eye on news and rumors about possible electricity price hikes.
As the summer or winter season approaches, there's often speculation and buzz surrounding potential increases.
Energy experts and industry insiders may start forecasting higher prices based on factors such as increased demand, fuel costs, or regulatory changes.
By monitoring these indicators, you can gain valuable insights into when prices are likely to rise, signaling the ideal time to switch providers.
Lower Prices in Shoulder Months
Traditionally, the summer and winter periods are characterized by heightened electricity usage due to air conditioning and heating demands.
As a result, energy prices tend to be higher during these peak-demand seasons. Therefore, switching providers just before these periods can be a strategic move to secure a more favorable rate.
By switching during the shoulder months leading up to summer or winter, you can take advantage of lower prices before they surge with increased energy consumption.
Frequently Asked Questions
What time of year is electricity cheapest in Texas?
Electricity demand is lowest in the spring and fall, so electricity usually costs less during these seasons. 
Electricity market rates are higher in the summer and winter when people use more electricity for air conditioning and heat.
Rates also go down at night and on weekends, with the lowest rates occurring on Sunday morning between 7 a.m. and 10 a.m. Off-peak electricity hours in Texas typically fall between 10 p.m. and 6 a.m. 
This is when electricity demand is at its lowest, so utilities can offer cheaper rates to encourage customers to use power during these times.
You can also consider switching Texas electricity providers between December and March/April.
Can I switch electric providers before my contract expires?
Yes, you can switch providers before your contract expires. However, keep in mind that there may be an early termination fee. In Texas, you have up to 14 days prior to your contract expiration date to switch providers without being assessed an early termination fee.
How far in advance can I schedule electric service in Texas?
Most providers offer the option to sign up at a preferred rate and schedule service to begin in 30, 60, or 90 days, but this may vary by provider.
What if I enroll in an odd-number contract like 3 or 9 months?
Enrolling in odd number contracts like 3 or 9 months may seem tempting due to their low rates.
However, it's important to note that these plans may place your future switch date on a month when electricity demand is high and prices are typically higher.
To avoid potential price spikes, it's generally recommended to switch providers just before the summer or winter period when prices are more likely to increase.
It's Your Turn to Save
Remember, at ComparePower, we're here to help you navigate the electricity market and find the best plan for your needs and budget.
Explore our website, compare rates, and take control of your energy future. Start saving today!
Do you have questions or need help choosing the right energy plan?
Our team of local energy experts is here to help! Give us a call at 855-441-3030, Monday to Friday from 9 am to 4 pm.