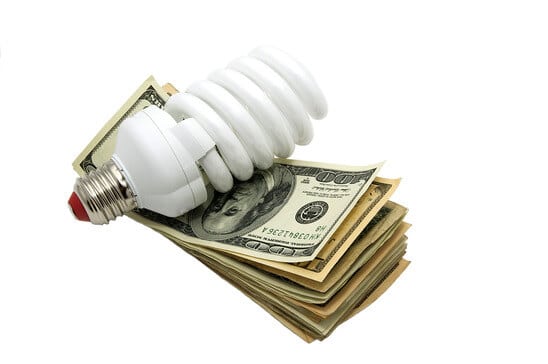 Texas is a huge state with diverse weather conditions across its many regions. But there's something every resident of the state deals with…
The insane heat during the summer.
Cooling your home is a huge portion of your monthly electricity bill, so here are some ways to reduce the amount of money you spend on electricity every month.
Here are 5 quick ways to quickly realizing energy cost savings:
1. Find a Cheaper Energy Provider
For those of you in deregulated energy markets, there are hundreds of options available for consumers to choose your energy provider. Depending on the plan you choose, you might be paying more than your neighbor for access to the same source of electricity.
ComparePower is the go to tool for customers to find energy plans that are the best for their situation. No gimmicks, no sales, just information.
Simple navigation makes comparing available plans for your region a breeze. With a single click, every important document – Electricity Fact Labels, Terms of Service, and Your Rights as a Customer – are all in front of you in one place.
There are countless ways to improve your energy efficiency at home, but if you want to make your electricity bill cheaper in one rapid, hard hitting move, it might be more efficient to consider switching your provider in favor of a cheaper electric plan. Find out more today at ComparePower and start saving sooner.
2. Weather Stripping
One of the best and easiest ways to keep your house cool is to prevent air from getting in or out.
Spending all that energy on air-conditioning doesn't do much if that conditioned air leaves your house.
A common way to prevent this is by weather-stripping your windows and doors. Installing pre-weatherstripped doors and windows can have benefits beyond insulation, including water-damage prevention and keeping entry-ways cleaner.
3. Thermostat Management
Tiny variations in your thermostat can make a huge difference in the cost of your electricity bill.
On the hottest days, most people crank up the AC, which accounts for most expensive energy bills.
Though it may take some willpower, keeping the thermostat above 78 degrees will greatly reduce your energy use. For every degree of difference over 78, your AC has to use almost 5% more energy!
4. Window Treatments
In Texas, the sun can fry an egg.
Installing shades, blinds, or other types of window treatments is a great way to keep the hot sun from your cool den.
The most effective place for window treatments are on windows that face South or West, where the sun lingers the longest. Preventing the sun from getting in can be more useful than fighting its effects.
5. LED or Fluorescent Bulbs
Another great way to keep your electricity bill down is to change the type of lighting you use at home.
Low-wattage light fixtures have a two-fold benefit: they use less energy and create less heat. Fluorescent and LED  lights are designed with energy efficiency in mind, so switching the type of bulb you use at home can bring the temperature and overall electricity use down.
What do you think? Let us know!
Have you personally implemented any of these "best practices" for saving on your energy consumption?  What else have you done to lower your power costs?  Let us know with an email. We'd love to hear from you!