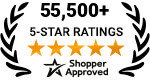 Any product or company names, marks, or logos shown on this page are the property of their respective owners. ComparePower is an unaffiliated, independent marketplace. Get unbiased, accurate information backed by our commitment to editorial integrity.
How to Get Electricity Turned Back On
Has your electricity been turned off? The silence of a home without power can be deafening, and the inconvenience, frustrating.
People find themselves in this situation, often due to an unpaid bill or a contract issue.
But what if I told you that this could be an opportunity to reassess your electricity needs and potentially save money?
TLDR: This article will guide you through the process of getting your electricity turned back on, from paying your bill and clearing any debt to considering switching providers for better rates.
If your electricity has been turned off, you'll need to take the following steps to get it turned back on:
Total Time: 10 minutes
Pay Your Bill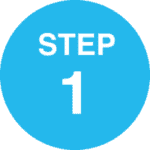 If your electricity was turned off due to non-payment, you'll need to pay your outstanding bill. Contact your electricity provider to find out how much you owe and make a payment.
Clear Any Debts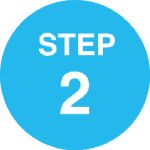 If you have any unpaid debts with your electricity provider, you'll need to clear these before your service can be reconnected.
Reconnection Fee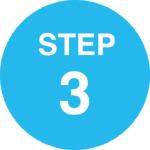 Some electricity providers may charge a reconnection fee. You'll need to pay this fee before your service can be restored.
Power On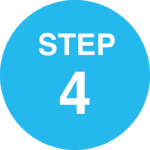 Once you've cleared your debts and paid any necessary fees your electricity provider will arrange for your service to be turned back on.
Supply:
Your Address
Drivers License
Social Security Number
Tools:
A desktop, laptop, tablet or mobile phone with internet access.
Materials: ComparePower is all you need to turn your power back on in Texas.
Consider Switching Electricity Providers
If you're having difficulty managing your electricity bills, it might be worth considering switching to a different provider.
Some providers offer plans with lower rates or more flexible payment options.
ComparePower can help you compare rates and plans from different providers, making it easier to find a new contract that fits your needs and potentially saves you money.
Remember, it's important to communicate with your electricity provider if you're having trouble paying your bills. They may be able to offer assistance or arrange a payment plan to help you manage your costs.
Restoring Power for Different Scenarios
Power Outage: If there's a power outage in your area due to weather conditions or technical issues, you should contact your local utility company. They are responsible for maintaining the electricity infrastructure and will work to restore power as quickly as possible. You can usually find updates on their website or by contacting their customer service.
Safety Reasons: Sometimes, power may be turned off for safety reasons, such as during maintenance work or due to a fire hazard. In these cases, power will be restored once the issue has been resolved.
Moving to a New Home: If you've moved to a new home and the power is off, you'll need to set up a new account with your electricity provider or switch to a new provider. ComparePower can help you compare rates and plans from different providers.
Violation of Provider's Terms: If your power has been turned off due to a violation of your provider's terms and conditions, you'll need to resolve the issue with your provider. This might involve paying a fine or adhering to certain conditions.
Turning Power Back On FAQs
Whether your power has been disconnected due to non-payment, a power outage, or any other reason, these FAQs will provide you with the information you need to get your electricity back up and running.
How long does it take for the power company to turn the power back on after disconnection?
Once full payment is made and verified, the power company will issue a service order to restore the service. The time it takes can vary, so it's best to contact your provider for specific information.
How much is the reconnection fee?
Reconnection fees can vary depending on your electricity provider. It's best to check with your provider for specific information.
Can the power company shut off my power for non-payment?
Yes, power companies can shut off your power for non-payment. However, they are typically required to provide notice before doing so.
How late can you be on your electric bill before they shut it off?
The timeframe can vary depending on your location and the policies of your electricity provider. It's best to pay your bill as soon as possible to avoid disconnection.
Do you have questions or need help choosing the right energy plan?
Our team of local energy experts is here to help! Give us a call at 855-441-3030, Monday to Friday from 9 am to 4 pm.